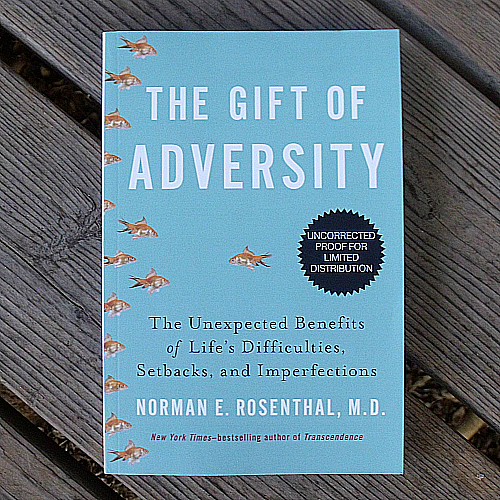 Adversity is not usually something we seek out. In fact, we typically put a lot of effort into avoiding it. No matter how hard we try, adversity is unavoidable. Sometimes difficulties, problems and mistakes are minor and sometimes they are significant.
Instead of letting these problems affect us is negative ways, it is possible to look at them as gifts that can teach us good things and help us become stronger and wiser.
Dr. Norman Rosenthal was raised in apartheid South Africa and has personal experience with adversity. He draws from his own life and from interviews with others as he offers practical advice for how to better yourself through a variety of situations and circumstances.
The stories he uses to illustrate his points are very relatable. Chances are good that you'll be able to personally apply them to yourself or someone you know.
A shift in thinking can turn something negative into something positive!
The Gift of Adversity

The Unexpected Benefits of Life's Difficulties, Setbacks, and Imperfections
by Dr. Normal Rosenthal
isbn 978-0399163715
Pub. date 8/29/13
Description: "Drawing on his own unique upbringing in apartheid South Africa as well as on case studies and discussions with well-known figures like David Lynch and Viktor Frankl, Dr. Rosenthal shows readers how they can learn from adversity to become better, stronger, and more resilient. Using the tools illustrated in this book, listeners will learn numerous essential truths or lessons."
Enter daily through the Rafflecopter form below: