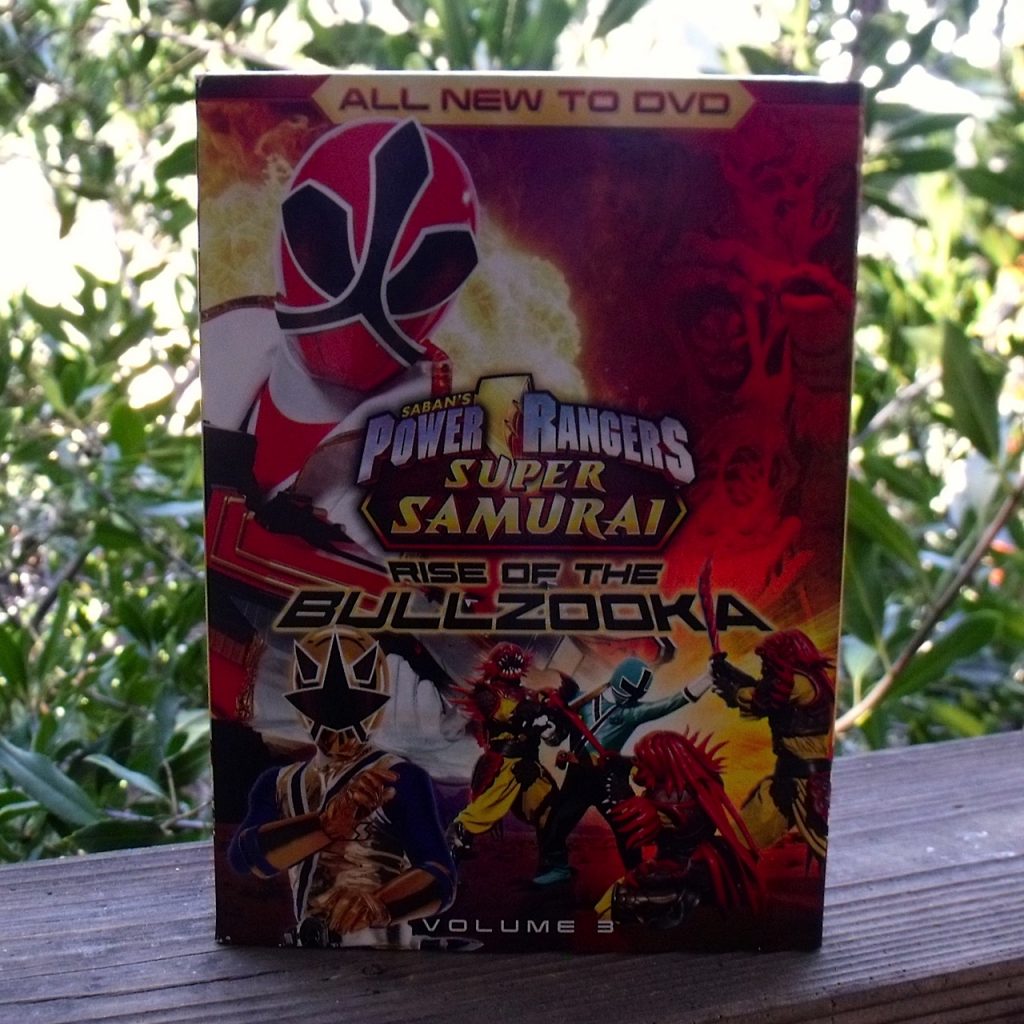 Power Rangers Super Samurai:
Rise of the Bullzooka Vol. 3 DVD
Release date 1/15/13
Synopsis: "Join the Power Rangers as they go head to head against menacing Nighlok monsters, while also harnessing the mighty new Bullzooka weapon in these four Super Samurai adventures bursting with supercharged action. When evil Serrator unveils his mysterious master plan to enslave Earth, Jayden, Kevin, Mia, Emily and Mike must focus on the power of Ranger teamwork in order to triumph against Serrator's Mooger and Spitfang army. Whether it's battling against a duplicating Nighlok, Kevin and Mike getting stuck together with a sticky glue glob or overcoming an intense hunger toxin, the Samurai will leave you wanting more!"
The Power Rangers have been going strong for over 20 years! The show has grown since it's early years, but still has the same appeal as it did back in the day. Each episode is filled with action as the Rangers fight against evil.
Rise of the Bullzooka is the 3rd DVD volume from the Super Samurai series. There are 4 full length episodes for over an hour and a half of entertainment.
Runaway Spike

The Strange Case of the Munchies
A Sticky Situation
Trust Me
The episodes and bonus features are a lot of fun. My favorite part is actually a bonus feature – the Power Rangers MEGA Flash Mob Video. The energy is high. It's just perfect to get kids dancing along with their favorite characters.
Enter daily through the Rafflecopter form below: