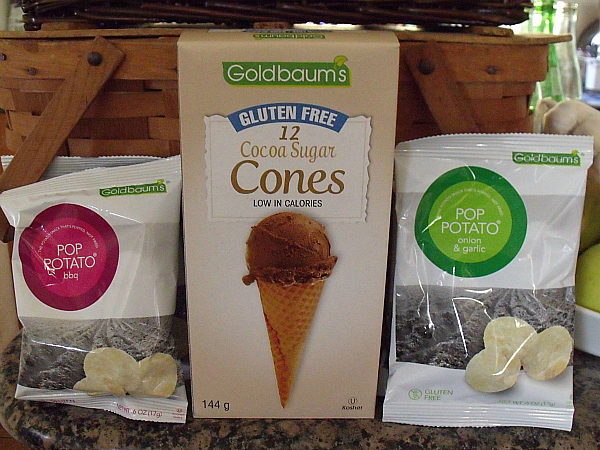 What does a Dad do when 3 of his 5 children need to eat a gluten-free diet? He researches and experiments to come up with food that tastes good and will meet their needs. He wanted his own kids to eat well and not feel like they were missing out. His recipes ended up being good enough that even those of us who do eat gluten will enjoy the foods. Then, Goldbaums Natural Foods was born.
The foods are basics that those on a gluten-free diet often have to do without – pasta, snacks, ice cream cones and pre-packaged Wonder Meals.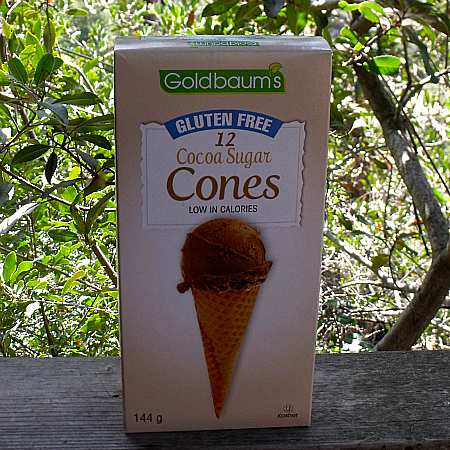 Goldbaums ice cream cones are delicious enough for the whole family. In addition to being gluten-free, they are vegan, non-GMO, Kosher and soy-free.
The texture is perfect – crispy and sturdy enough to hold your ice cream without leaking.
They have a variety of sugar cones, jumbo cones and cups. The Cocoa Sugar Cones were an instant favorite here. There is just the right amount of sweetness and cocoa!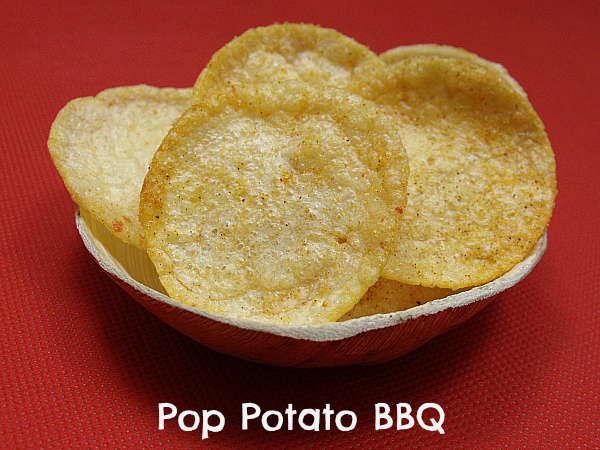 Gluten-free snacks are not always my favorite. Sometimes they are dry or the texture just seems "off."
Fortunately, Goldbaums knows what they are doing. The Pop Potato snacks are fantastic!
They are light and airy, but are also hard and crunchy. I'm not sure how they did this, but they did. The snack feels light, but I get the crunchy satisfaction that just may be the entire reason that I snack.
I tried the BBQ and the Onion & Garlic. There is also an original flavor that I'm sure is just as good.
Goldbaum's are good for all of us, not just people who need to be gluten-free!
CONNECT – You can follow Goldbaums on Twitter.
Enter daily through the Rafflecopter form below: