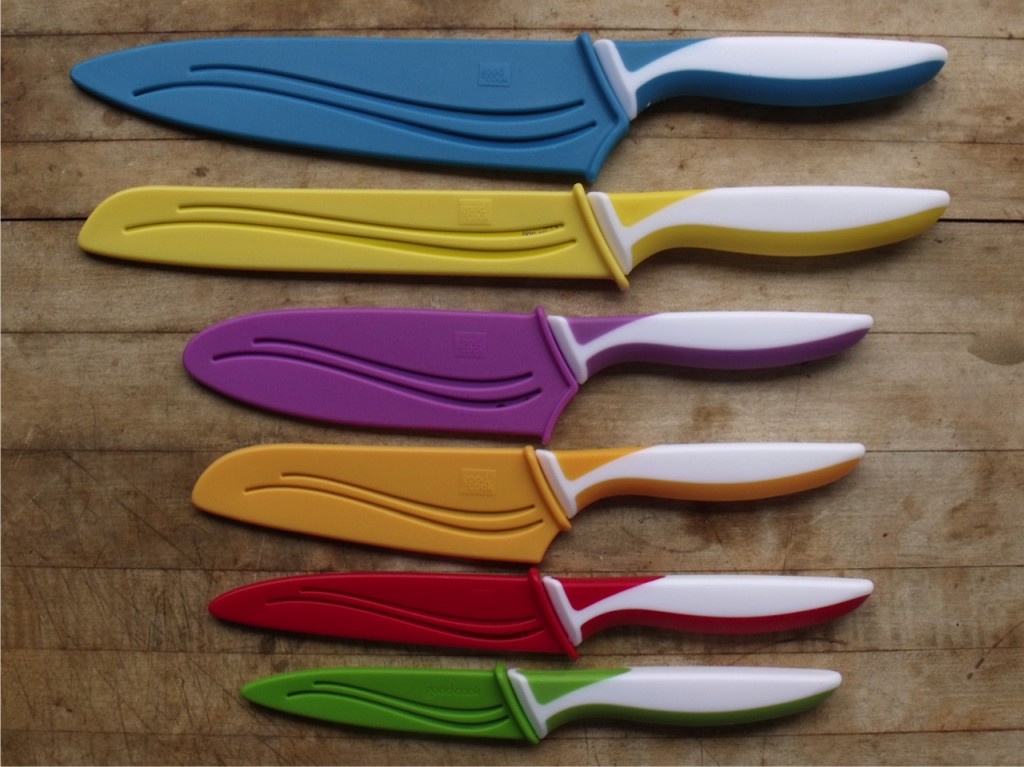 Isn't this Good Cook cutlery fun?!?!
Cooking should be fun and enjoyable and the bold colors of these nonstick knives will add some fun and enjoyment to the kitchen.
These knives aren't just for fun. They work well for all kinds of kitchen tasks. Each carbon steel knife has a nonstick coating and comes with a safety sheath for protection when the knife is not in use. The ergonomic grips are comfortable and gives good control even if your hands are wet.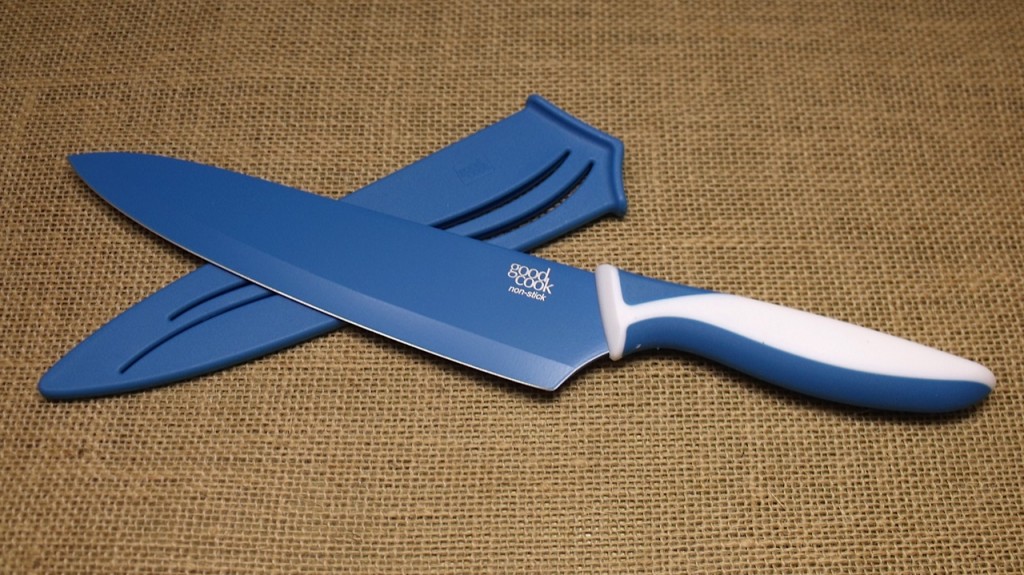 If I could only have one of these Good Cook knives, the Chef's knife would be my choice. The large 5″ blade works well for slicing and chopping all kinds of things. The grip is comfortable even after using it for an extended time.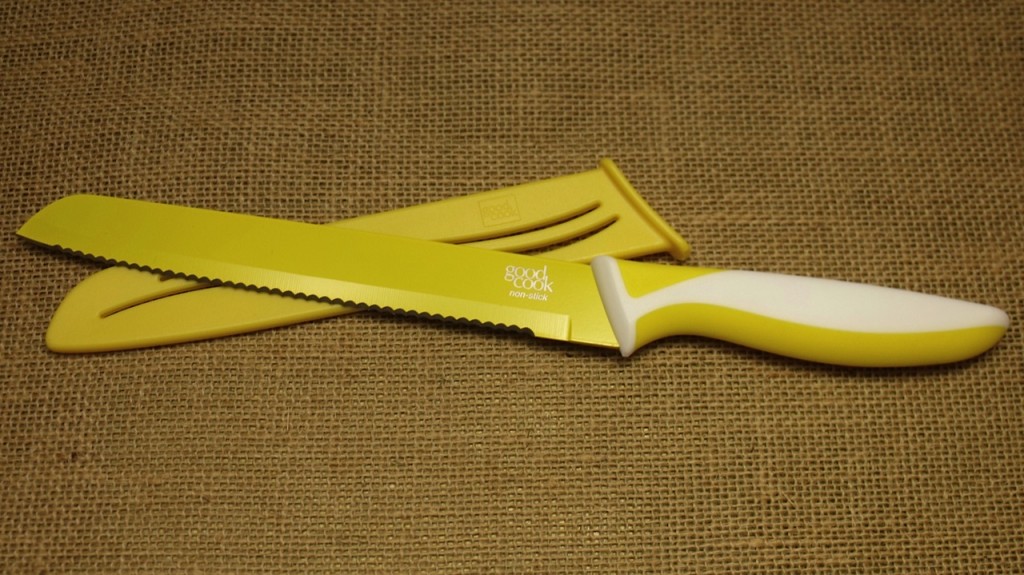 The bread knife's serrated edge slices through loaves of bread or bagels with ease. It takes a gentle touch and slices with ease without squashing the bread. The knife is sharp enough that it can also be used with tomatoes.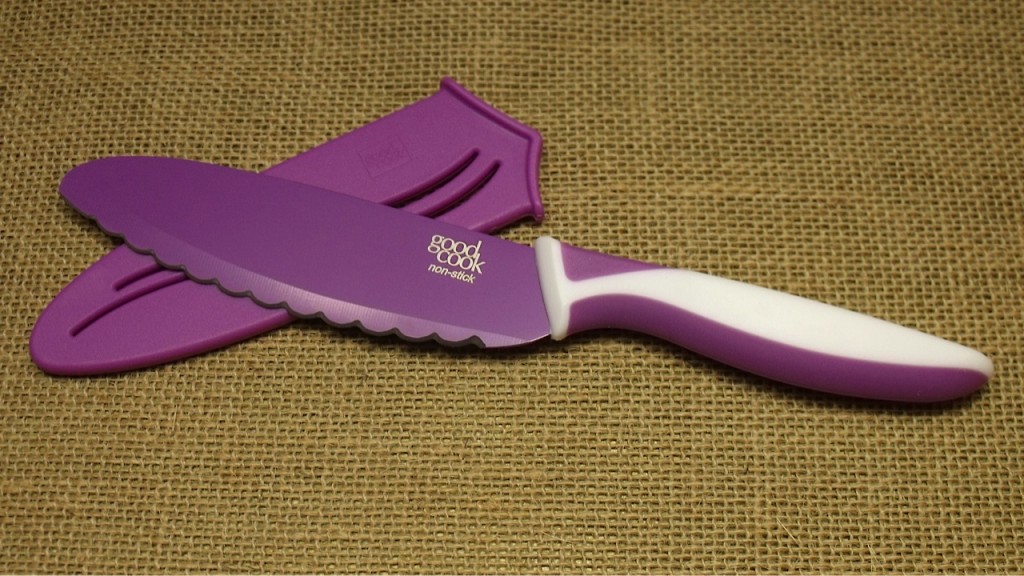 I never really thought about needing a specialized knife for sandwiches, but now I understand why I needed one! The serrated edge can be used to slice cheese, tomatoes, other ingredients and the sandwich itself. The wide blade can also be used to spread mustard or mayo with ease.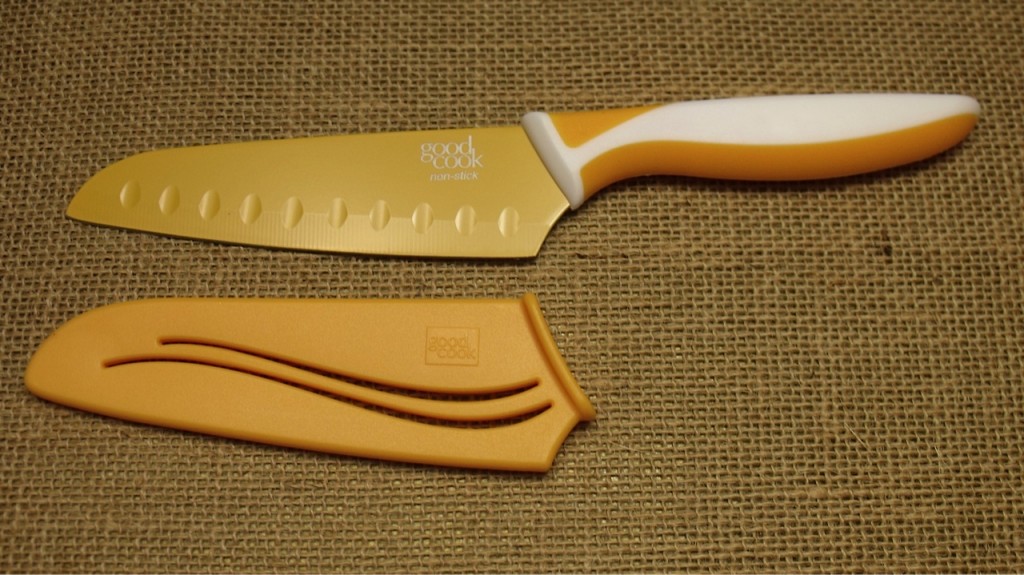 The uniquely shaped santoku knife has a wide blade and a very fine edge. You'll want to use this knife for meat, poultry, fish and vegetables.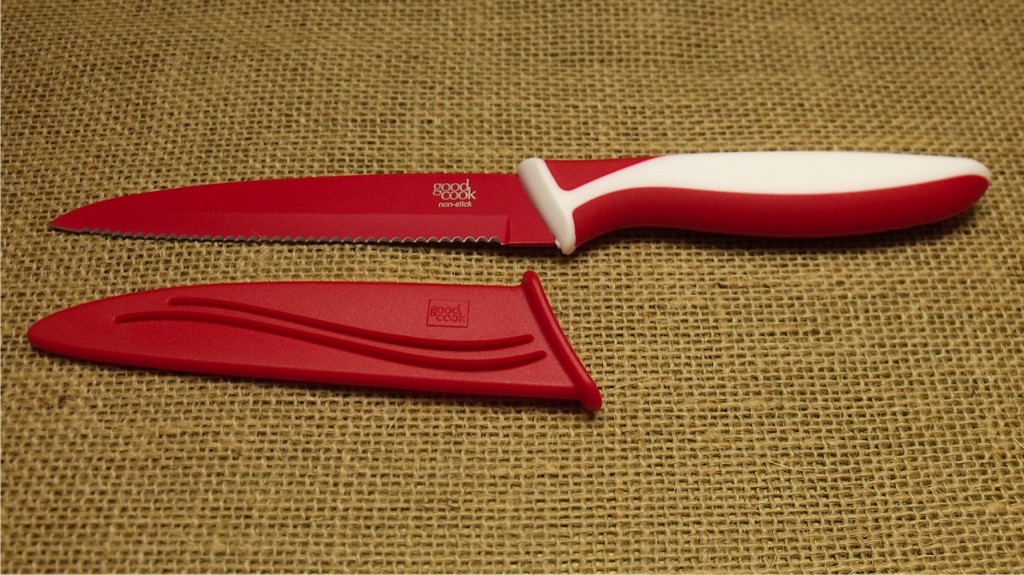 The Utility Knife has a serrated edge and is great for cutting juicy foods without crushing or tearing them. I like this one for cutting tomatoes.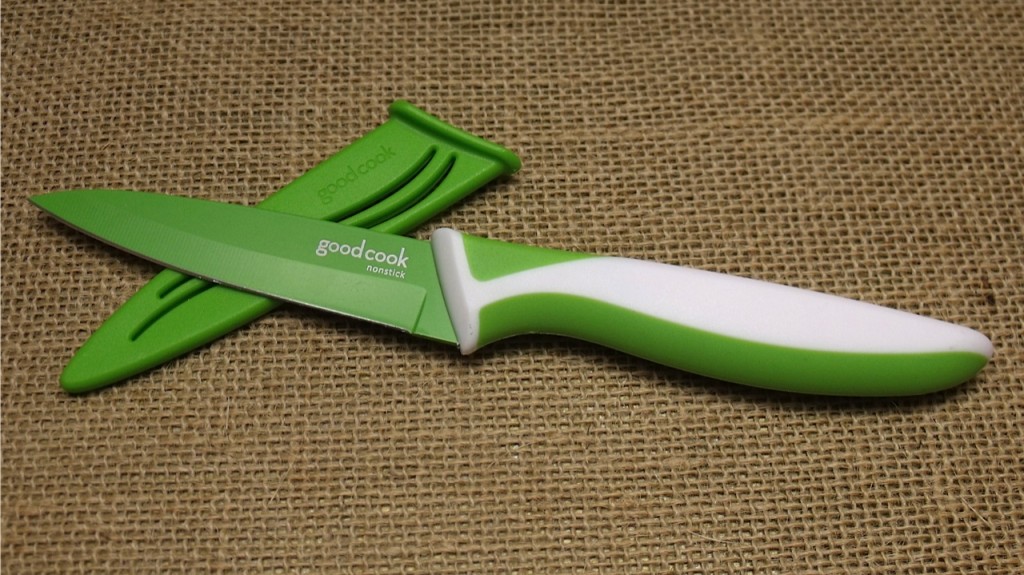 The 4 inch blade makes this a convenient knife for all kinds of little jobs. It's my tool of choice for peeling and cutting up apples.
The Good Cook nonstick knives look great and work well!