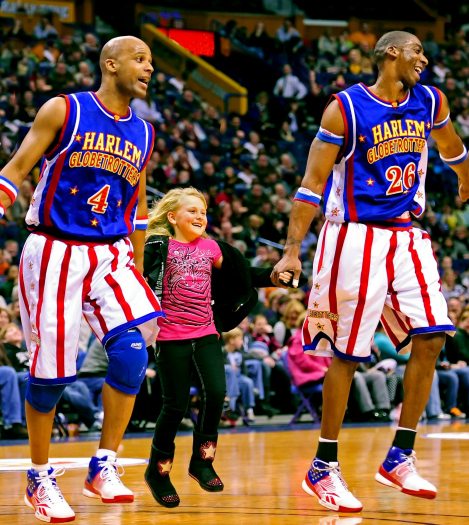 The Harlem Globetrotters are coming back to SoCal in February! This is a fantastic show for families. Kids and adults will enjoy the entertainment.
These athletes have basketball skills and great showmanship. It's definitely entertaining to watch and they connect with the audience personally as they perform.
This is the "Washington Generals Revenge Tour." The Generals just might have some sneaky tricks planned as they have made it their mission to beat the Globetrotters any way possible.
Do you think the Harlem Globetrotters will continue their winning streak? They've won over 25,000 times since 1926!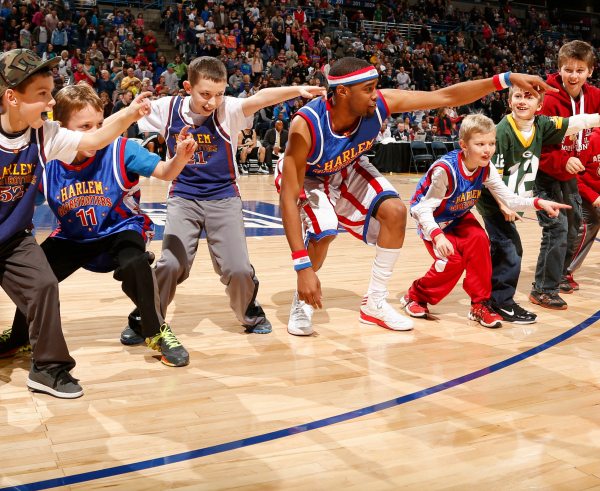 Upcoming Southern California shows include:
Citizens Business Bank Arena
Ontario, California 91764
Friday, February 6th at 7:00 pm
Galen Center
Los Angeles, California 90089
Saturday, February 7th at 1:00 pm
Saddleback College Gym
Mission Viejo, California 92692
Monday, February 9th at 7:00 pm
Honda Center
Anaheim, California 92806
Saturday, February 14th at 1:00 pm and 7:00 pm
Monday, February 16th at 2:00 pm
STAPLES Center
Los Angeles, California 90015
Sunday, February 15th at 12:30 pm and 5:45 pm
SOCIAL MEDIA – You can connect with the Harlem Globetrotters on Facebook and Twitter. Tickets can be purchased online.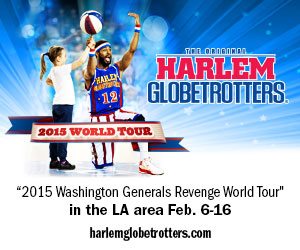 Enter daily through the Rafflecopter giveaway form below: