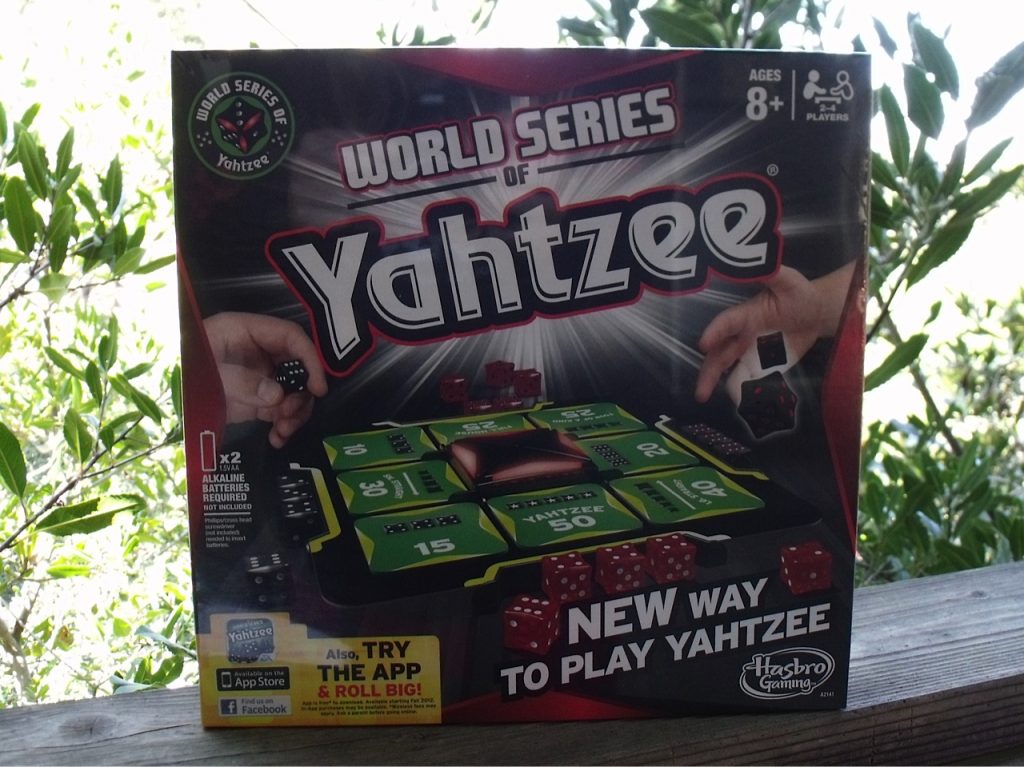 I have loved games ever since I can remember. When I was growing up, I played with family and friends whenever I could. There were a few favorite games that were played over and over again. Yahtzee was one of them.
This game has some similarities to the original, but is a whole new game. Instead of leisurely taking turns as you chat and snack, this is a fast paced game where speed is a necessity. Everyone plays at the same time, so there is no need to wait for your turn. You'll need to roll quickly and think quickly.
Like the original Yahtzee game, there is some luck involved as you roll the dice, but skill, quick thinking and strategy also come into play.
The game can be played by 2-4 people and is recommended for ages 8 and up. That's a good age guideline, but some younger kids may be up to the challenge.
There is an electronic component to the game and 2 AA batteries are needed. Everything else you'll need is included – electronic unit, gameboard, dice, cards, barriers and instructions.
World Series Yahtzee is fun for family game night. It can keep older kids and adults entertained for hours.
CONNECT – You can like Family Game Night on Facebook and follow them on Twitter.
Enter daily through the Rafflecopter form below: