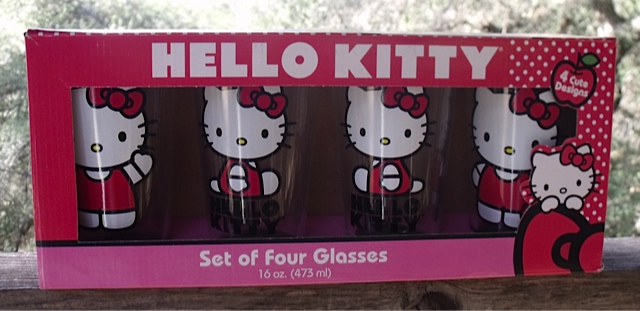 Hello Kitty Beverage Glasses
from Vandor
Aren't these glasses fun?!?!
Vandor has been helping to bring pop culture to life for over 50 years. They have licensing for a wide variety of very recognizable brands and manufacture character & logo products for kids and adults. I wasn't aware of the Vandor name, but have many of their products at home already.
Their brands include the latest trendy characters (Curious George, Transformers, My Little Pony….) and many brands that bring back happy memories of when I was a child or when my own kids were younger.
Hello Kitty is a brand that kids and many adults love. When I was in junior high, I often saved up my babysitting money to buy Hello Kitty miniatures at a local stationary store. I still have some of them and still like this sweet little kitty.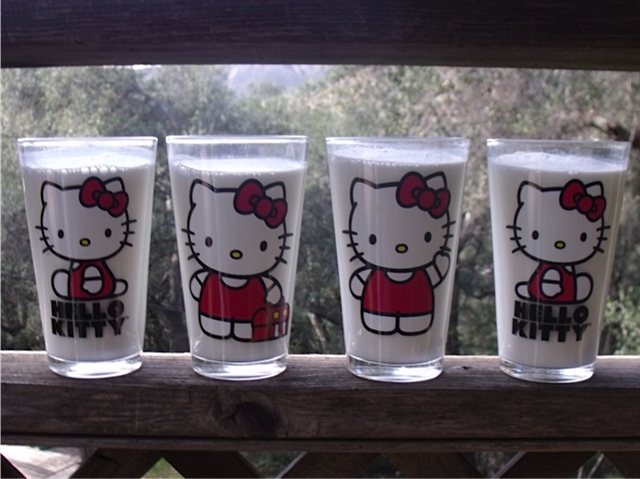 These are regular 16 ounce tumblers made from glass. They're perfect for family meals or anytime you need a beverage. The glass is sturdy and not too thin. They'll stand up to normal use, but they are glass so you may want to keep these for older family members even if you have a 3 year old who loves Hello Kitty.
The Hello Kitty glasses come in a gift boxed set of 4. They are packed well in the box, so they won't move around and get broken.
There are 4 different designs, so they match and look nice as a set but each person can use a different design. I love drinking beverages out glass. It just tastes better!
The Hello Kitty glasses are lots of fun and now that I've been browsing their website, I've found a lot of other must-have items for my home and for gifts.
Vandor products are available online and in retail stores including Barnes & Noble, Michael's and specialty retailers.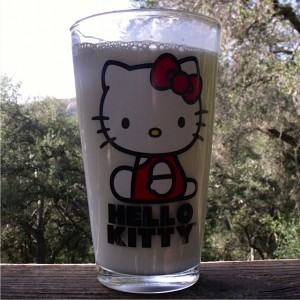 CONNECT – You can like Vandor on Facebook and follow them on Twitter.
Enter daily through the Rafflecopter form below: