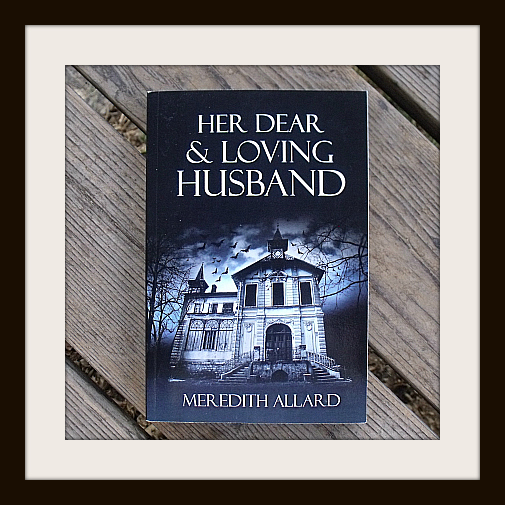 I'm always up for a spooky story and, of course, it seems especially appropriate with Halloween right around the corner.
Her Dear and Loving Husband is the first book in a trilogy, which can be described as a paranormal, historical fiction romance and mystery. Fans of any of those genres will be drawn into the story.
Meredith Allard does a great job weaving the past and present together in a way that makes sense, is suspenseful and doesn't get confusing. We get to know and understand the characters and their unique relationship.
The book is easy to get wrapped up in and you just may need to read the second and third books in the series once you've gotten hooked on the first.
Her Dear and Loving Husband

by Meredith Allard
isbn 978-0615454221
Pub. date 3/26/12
Synopsis: "James Wentworth has a secret. He lives quietly in Salem, Massachusetts, making few ties with anyone. One night his private world is turned upside down when he meets Sarah Alexander, a dead ringer for his wife, Elizabeth. Though it has been years since Elizabeth's death, James cannot move on. Sarah also has a secret. She is haunted by nightmares about the Salem Witch Trials, and every night she is awakened by visions of hangings, being arrested, and dying in jail. Despite the obstacles of their secrets, James and Sarah fall in love. As James comes to terms with his feelings for Sarah, he must dodge accusations from a reporter desperate to prove that James is not who, or what, he seems to be."
Enter daily through the Rafflecopter form below: