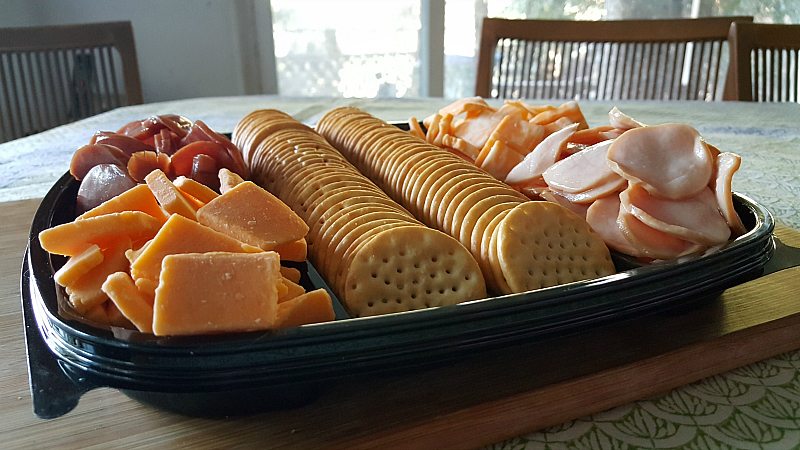 Hormel Gatherings
Hormel Gatherings Party Trays are a delicious part of any celebration! Also, they can quickly turn an ordinary day into something special.
The party trays are an easy way to feed hungry guests for the holidays or at a game day party.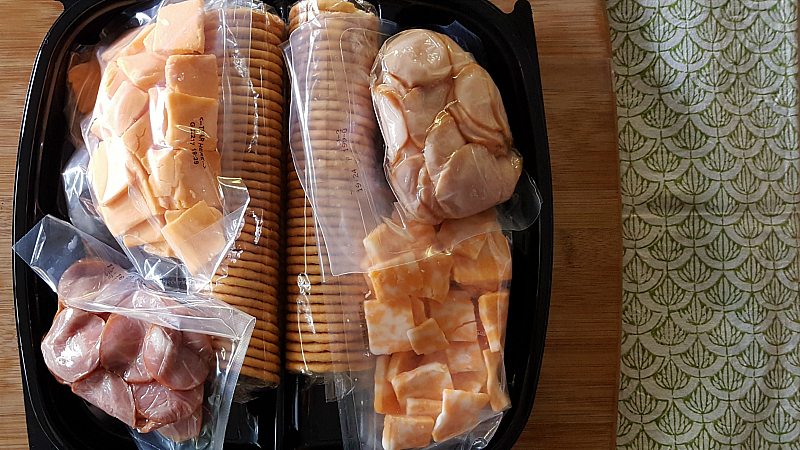 The three party sized trays are available with three different assortments.
Honey Ham and Turkey
Hard Salami and Pepperoni
Supreme 
Each of the included items are individually packaged, so you can count on freshness.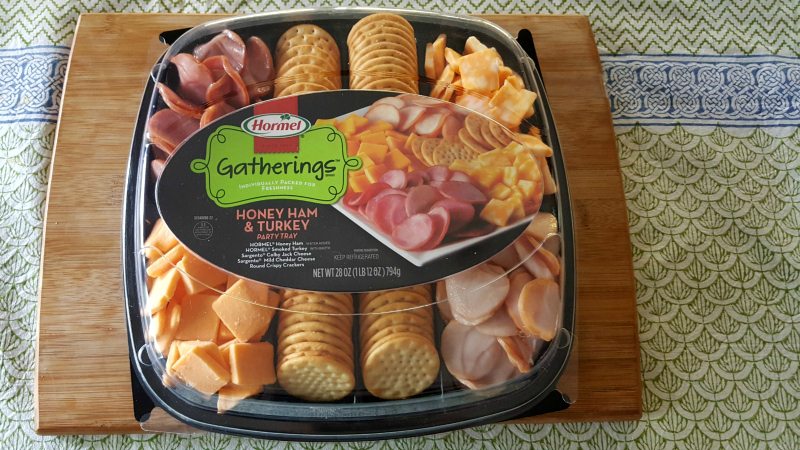 I love how quick and easy it is to serve a Hormel Party Tray. If you want to open up the individual packages and arrange them on a platter, you can. However, you can simply arrange them on the divided tray they come in.
There are separate sections for each item, so the meat and cheese won't get the crackers soggy. Additionally, the plastic tray saves me from having to wash an extra serving dish.
As a vegetarian, I'll stick with the cheese and crackers. The rest of my family and friends will be happy to gobble up the meat. Guests can choose exactly what and how much they want to eat.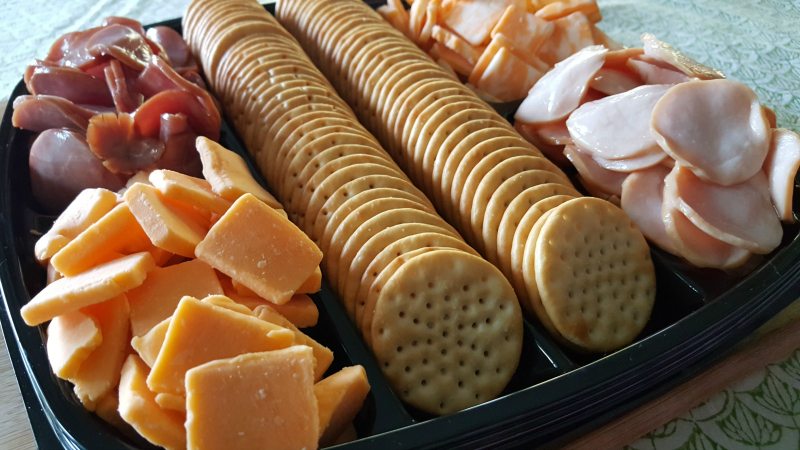 A Hormel Gatherings Party Tray is perfect to serve at home or to take to contribute to a game day buffet, neighborhood get together or to a class or office party. If there are any leftovers, just pop on lid and put the whole tray in the refrigerator.
How many party trays will you serve this holiday season?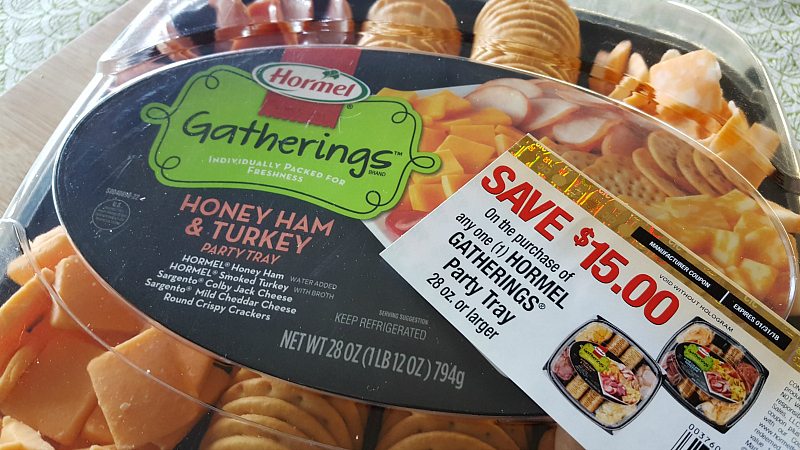 HORMEL GATHERINGS® Party Tray Giveaway
The prize is a manufacturer's coupon for $15 off a Hormel Gatherings Party Tray 28  oz. or more. It expires January 31st, 2018.  The cost at my local grocery store was under $15, so that made my party tray better than free. However, your cost may vary.
Want a chance to win more prizes? Check out my other giveaways!