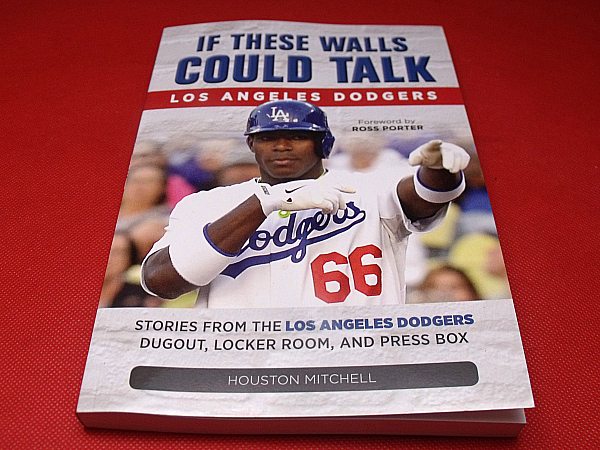 Are you or someone you know a baseball fan?
When I was growing up in Southern California, I can remember how exciting it was to go to Dodger baseball games with my Dad. We'd always get peanuts and those world famous Dodger Dogs to enjoy while we watched the game. I'm not a huge fan, but do like going to games occasionally. I have fun while I'm there and it brings back good memories for me.
This book about the Los Angeles Dodgers was written by Houston Mitchell. He's been a sports journalist for the LA Times for over 20 years and has been a fan since he was a child. His personal passion for the team comes through in his writing.
The book is filled with interesting facts and trivia along with personal stories that show the human side of it all.
If These Walls Could Talk would be an excellent choice for a Father's Day or graduation gift for a fan.
If These Walls Could Talk

Los Angeles Dodgers: Stories from the Los Angeles Dodgers Dugout, Locker Room, and Press Box
by Houston Mitchell
isbn 978-1600789281
Pub. date 4/1/14
Description: "Since moving from Brooklyn to Los Angeles in 1958, the Dodgers have had an eventful—and frequently successful—history. From playing in the 100,000-seat Coliseum to five World Series titles, from Fernandomania to Mannywood, and from Sandy Koufax to Clayton Kershaw, the Boys in Blue have long been a team to watch. This history of the Dodgers provides a closer look at the great moments and the lowlights that have made them one of the seminal teams in the major leagues. Through multiple interviews conducted with current and former players, readers will meet the athletes, coaches, and management and share in their moments of triumph and defeat. The author recalls key moments in Dodgers history such as the building and breakup of the Garvey-Lopes-Russell-Cey infield, the sad decline of Steve Howe, the amazing comeback at the tail-end of the 1980 season, and the Frank McCourt saga. "
Enter daily through the Rafflecopter form below: