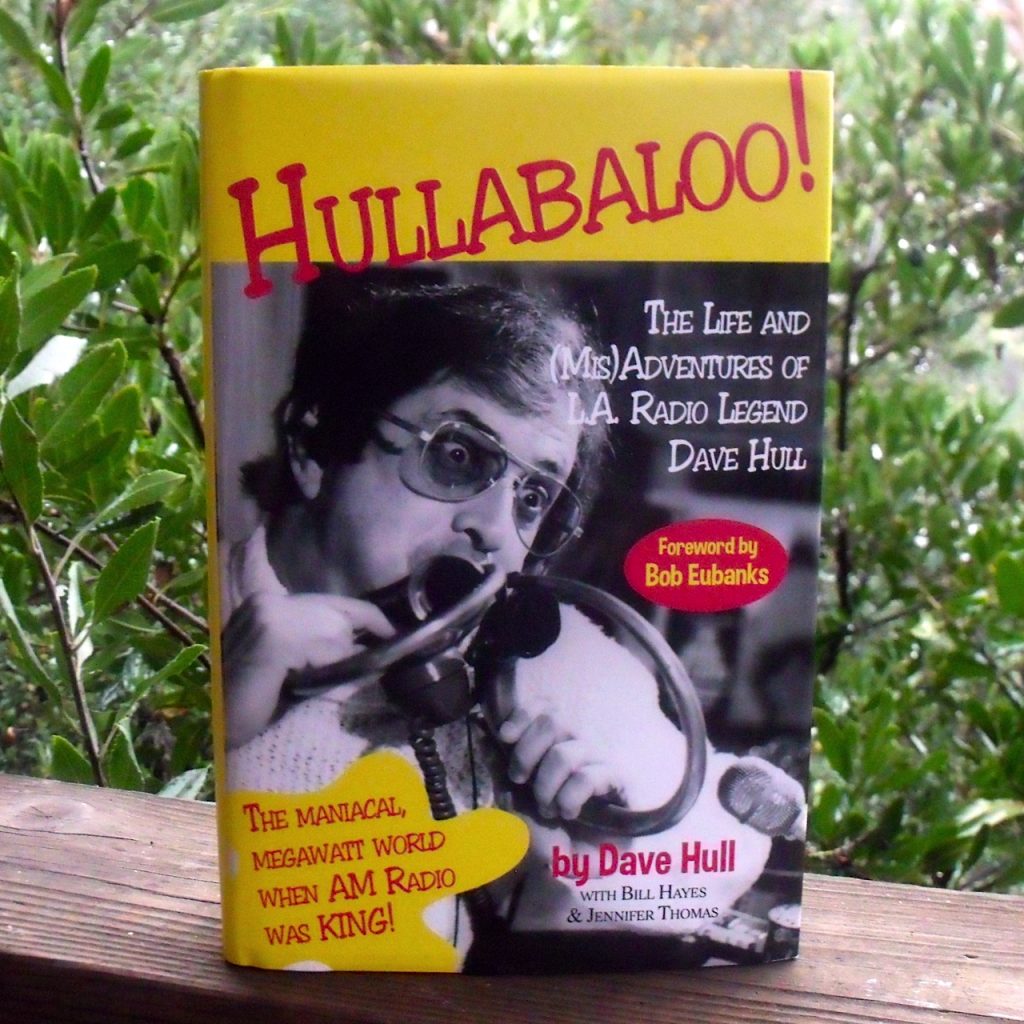 Hullabaloo!
The Life and (Mis)Adventures of L.A. Radio Legend Dave Hull
by Dave Hull
isbn 978-0988412606
Pub. date 11/3/12
Description: "The Hullabalooer" rocked the legendary KRLA during the station's premier years. He went on to rock, honk, spin, and giggle on other L.A. giants like KFI, KGBS, and KMPC. He had his own massive fan club and even a hit song written about him. From Dave's honorary title of the "Fifth Beatle" for his insider involvement with the Fab Four; to his ground-breaking Lovelines show; to stunts like "Hulloween," the junky parade float, and the hot air balloon promotion that didn't exactly "fly"; to his KFI years with the Dodgers and the Pete Rose voodoo doll; to the "cry-in" after his KRLA firing it's all here in Hullabaloo!"
Hullaballoo is a fun trip back in time!
I grew up listening to AM radio in the L.A. area and am familiar with Dave Hull's distinctive style. I'm too young to remember his early days, so in my memory he was always considered a legend. Over the years he worked at many of the local stations that I listened to regularly.
Dave Hull's antics and larger than life personality are what shaped Los Angeles AM radio and help make entertainment media what it is today. Current FM radio morning shows often bear a striking resemblance to Dave Hull's shenanigans decades ago. He was a trailblazer.
The memoir has entertaining text and images that give it a scrapbook feel. There are old photos, newspaper clippings and other memorabilia.
Hullabaloo is fun for people who remember him specifically and for anyone who has fond memories of the 60's, 70's and 80's.
CONNECT – You can like Hullabaloo on Facebook.
Enter daily through the Rafflecopter form below: