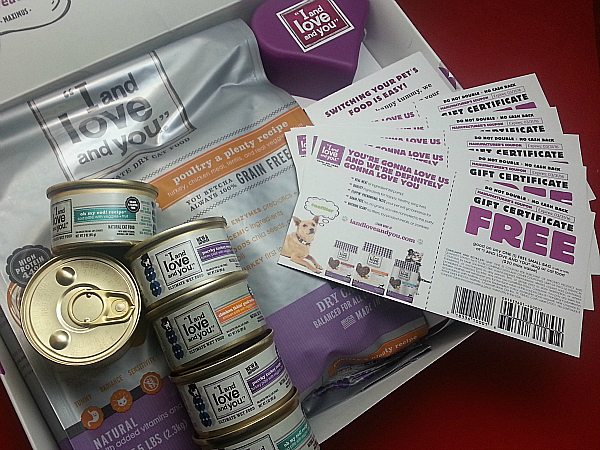 Are you familiar with I and Love and You pet food? They have kibble, canned food and treats for dogs and cats.
The pet food is available at stores including Whole Foods and Sprouts. Online you'll find it at Amazon, PetCo and Target. The company is based in Boulder, CO and they really do care about the ingredients they use. Instead of fillers or strange by-products, their pet foods are made from premium ingredients that provide complete, whole food nutrition.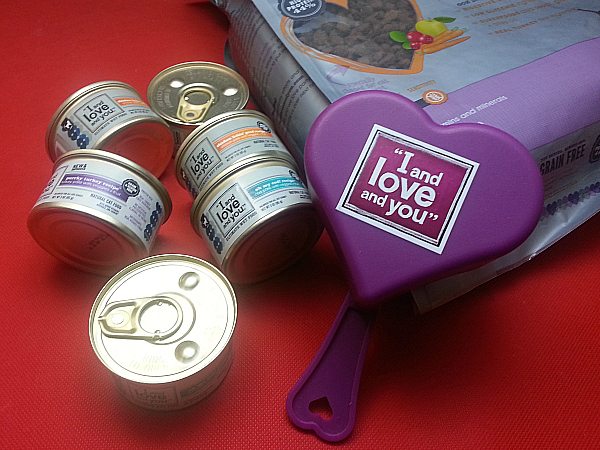 My cats love the I and Love and You canned food and licked their bowls clean. They tried Chicken Lickin', Oh My Cod and Puurky Turkey. The grain free food is made in the USA from real meat.
When I first poured the Poultry a Plenty dry kibble into their bowls, I was surprised to see them get so excited. The aroma of the kibble drew them to it immediately. They have access to dry food anytime, but generally only get excited about food that comes from a can. This brand is different.
I'm happy that my test run of I and Love and You pet food was a success. My cats like the food and I feel good about the quality and care that goes into each can and bag.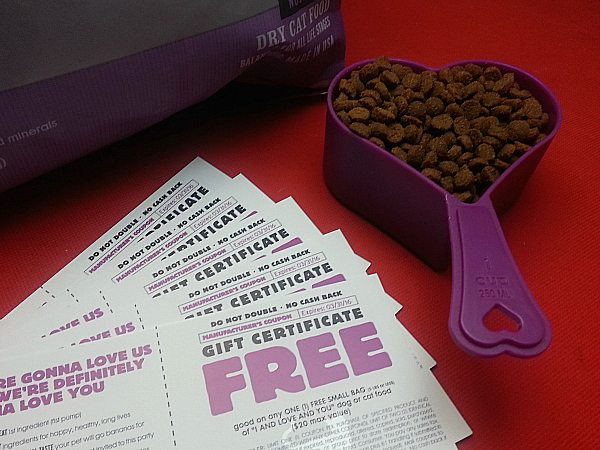 SOCIAL MEDIA – You can connect with I and Love and You on Facebook and Twitter.
Enter daily through the Rafflecopter giveaway form below: