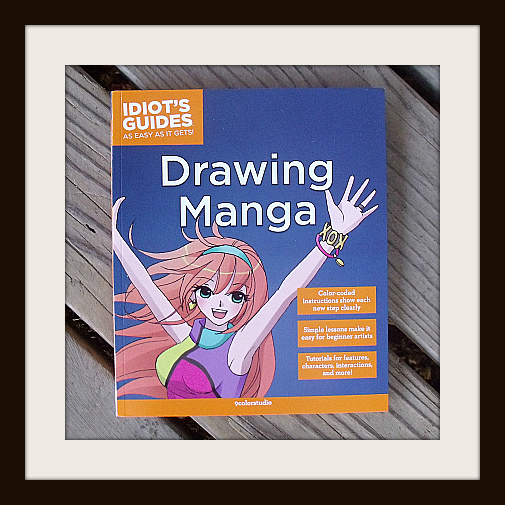 Do you have a manga fan in your house?
This would make a great gift for kids and adults who enjoy manga. The book is appropriate for beginners and those who already have artistic skills.
Manga characters are distinct. They are human, but not exactly human. Their facial features, bodies and limbs are unique. With detailed step by step instructions, you can make simple characters that look similar to what you'd see in books, movies and on TV.
Idiot's Guides: Drawing Manga

by 9colorstudio
isbn 978-1615644155
Pub. date 9/3/13
Description: "Idiot's Guides®: Drawing Manga is for anyone who has no previous drawing experience, or who is new to drawing in the Manga style. The overall approach is focused on simplifying the drawing process by breaking down lessons into more steps and "mini lessons" that are easier to learn. This easy-to-follow full-color guide starts with the most basic features, moving into basic characters and emotions, and then on to basic character poses and interactions that are common to the most popular Manga styles."
Project instructions include a variety of:
Male and female faces

Hair
Eyes
Hands
Toddlers
Kids
Teenagers
Adults
Clothing
With these skills, you'll be able to create your own characters. Idiot's Guides always makes things more simple!
CONNECT – You can like Idiot's Guides on Facebook and follow them on Twitter.
Enter daily through the Rafflecopter form below: