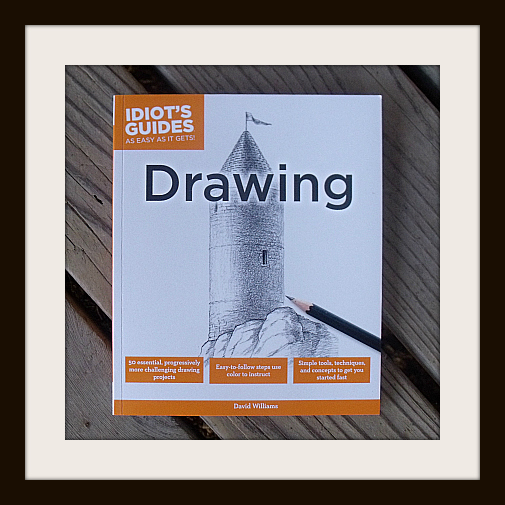 Learning to draw in a class can be scary. It takes lots of practice to get things to turn out the way you want and no one wants to be judged for being 'imperfect.'
Thanks to the Idiot's Guides Drawing by David Williams, we can get expert instruction in the comfort and safety of our own homes. The illustrated book contains detailed instructions to get you started drawing or to help you improve skills that you already have.
Each project includes a basic version and an advanced version, so you can choose what's best for you. You'll learn how to complete a variety of projects and the techniques can be applied to new projects that you dream up yourself.
Idiot's Guides: Drawing

by David Williams
isbn 978-1615644148
Pub. date 9/3/13
Description: "Learning to draw can be intimidating, but all you need is a good teacher. This step-by-step, project-based approach to learning the fundamentals of drawing teaches you in the easiest way possible. This all-new guide uses color to show the progression of strokes and techniques for completing 50 fun drawing projects from scratch. It also gives you an introduction to the tools and materials you'll need to get started."
This book would make a great gift!
CONNECT – You can like Idiot's Guides on Facebook and follow them on Twitter.
Enter daily through the Rafflecopter form below: