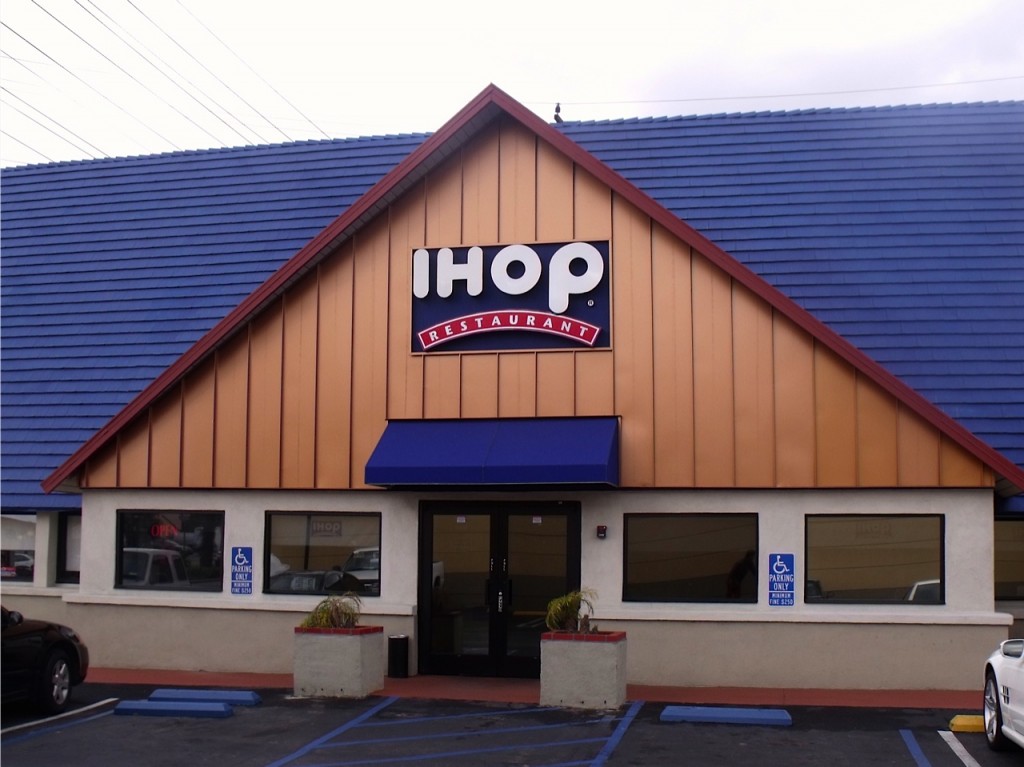 This is a restaurant that always reminds me of my childhood. I can remember how excited I'd get when we got to go out to the International House of Pancakes, a place where it was perfectly acceptable to order pancakes for lunch or dinner – what a treat!
IHOP still has big fluffy pancakes, but they've also got a whole lot more. When I heard about the new Griddle Melts, I happily volunteered to try them out.
Griddle Melts are hand crafted sandwiches that can be enjoyed for breakfast, lunch or dinner. Hand crafted is a phrase that is thrown around a lot these days even when it doesn't really apply. I was happy to discover that these are actually hand crafted and made to order. A lot of chain restaurants are cutting corners and serving foods that have been partially or completely mass produced ahead of time. IHOP is not following that trend and the result is that their food is fresh and delicious.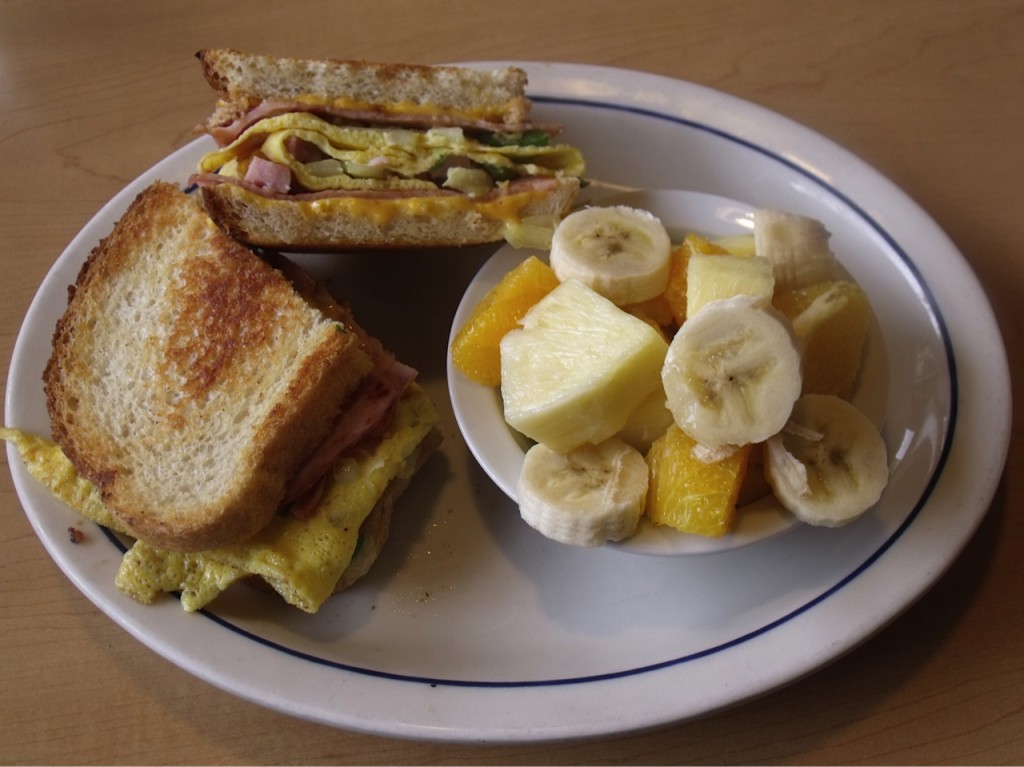 Each Griddle Melt features an omelet served on grilled artisan sourdough bread with your choice of fruit, hash browns or french fries. A half sandwich is just $4.99 and a whole is $7.99.
There are 3 varieties to choose from:
Spinach, Roasted Pepper & Cheese – fresh sautéd spinach, roasted red pepper and onions, provolone, parmesan and pepper jack
Western – smoked ham, peppers, onions, American cheese
Ham & Egg – ham, Swiss & American cheese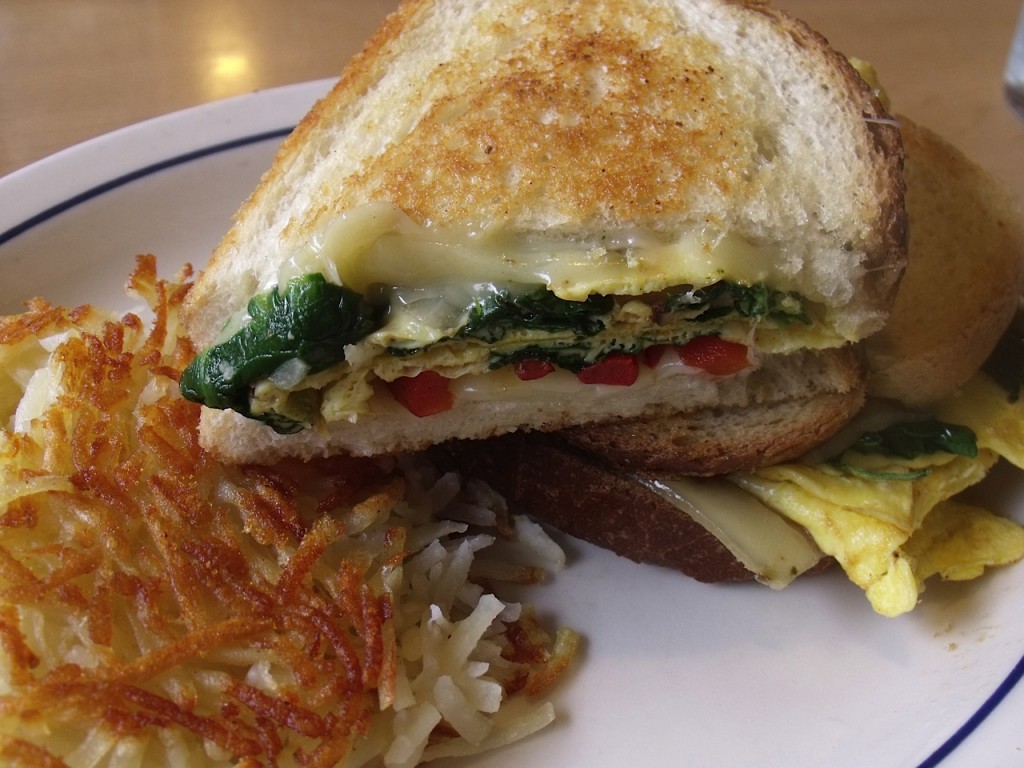 I don't eat meat and was happy to see that one of the 3 options is vegetarian. The Spinach, Roasted Red Pepper & Cheese Griddle Melt is absolutely delicious. I was pleased to see and taste all of the fresh ingredients.
My son ordered the Western and thought it was really good, but decided that he would want to order the veggie one himself next time.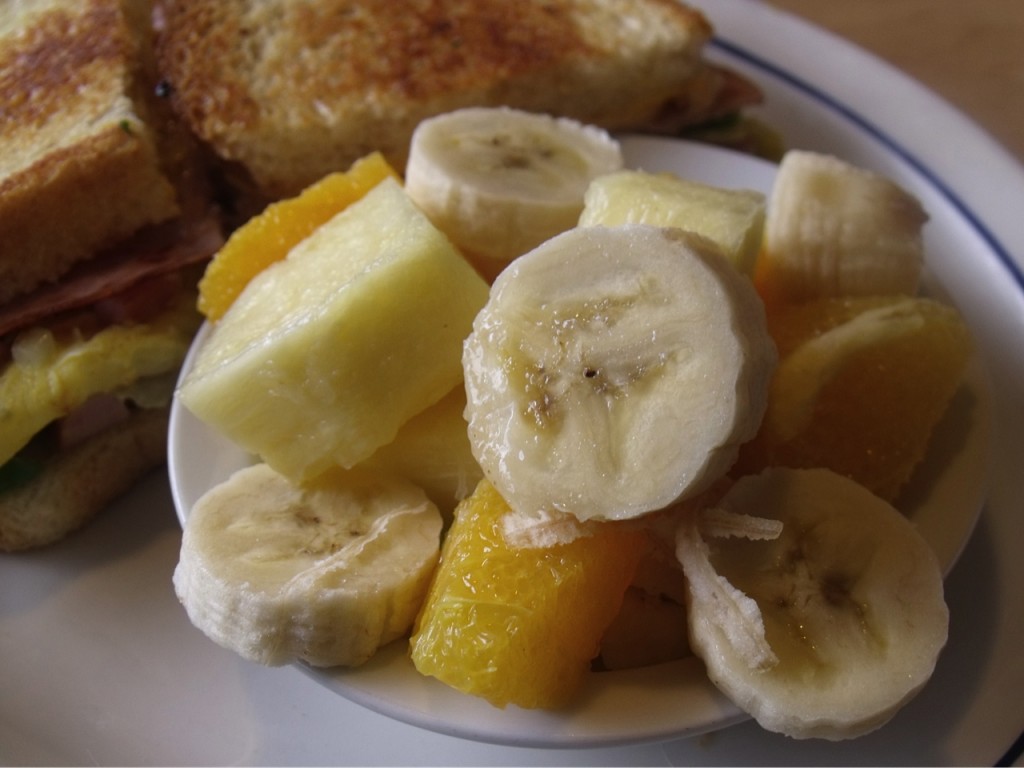 The fresh fruit was actual fresh fruit that they prepared for us. I think the selection may vary some depending on what's available, but ours was banana, pineapple, orange and honey dew. It had obviously just been cut and wasn't a pre-packaged mix.
We ordered whole sandwiches, but a half was plenty for me. My teenage son said the whole sandwich was a perfect size, but he managed to make room for my other half. The meals are a good value for the money.
Service was great and the food was delicious. We enjoyed our meal out and plan to go to IHOP again.
CONNECT – You can like IHOP on Facebook and follow them on Twitter.
Enter daily through the Rafflecopter form below: