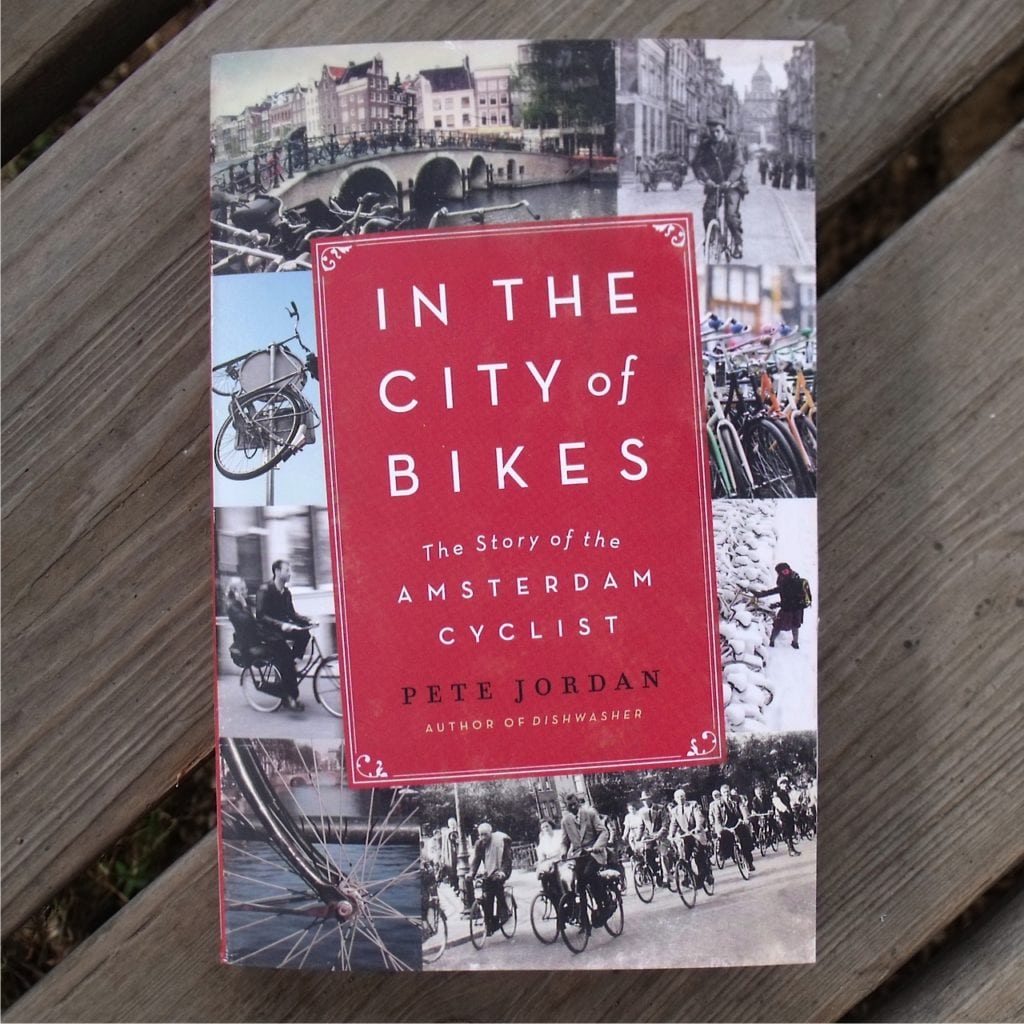 In the City of Bikes

The Story of the Amsterdam Cyclist
By Pete Jordan
isbn 9780061995200
Pub. date 4/16/13
Synopsis: "When Pete Jordan arrives in Amsterdam to study how to make America's cities more bicycle-friendly, he immediately falls in love with the city that already lives life on two wheels. His new bride, Amy Joy, joins Pete, and despite their financial hardships and instability, she eventually finds her own new calling as a bicycle mechanic as Pete discovers the untold history of cycling in Amsterdam."
This is a wonderful memoir that weaves the author's personal story with lots of fun facts about present day Amsterdam and the Amsterdam of the past.
The story is interesting from a human perspective as we learn about Amy Joy and Pete trying to make the adjustment to married life while learning to adjust to a big city in a new country. As expected, life isn't always easy. Their journey has ups that we can cheer for and downs that we all can relate to.
While the book focuses on bikes in Amsterdam, we really get a good look at the whole history of the country from the late 1800's to the present day. We see the first bikes being used for fun by those who could afford them and then as a trendy pastime when they became more common. We then see them being used for more practical purposes during the Nazi occupation and to help make work easier.
In the City of Bikes will appeal to book fans who enjoy any or all of the following: memoirs, history, culture and bikes. It is a wonderful journey through the city's past and present.
CONNECT – You can follow HarperBooks on Twitter.
Enter daily through the Rafflecopter form below: