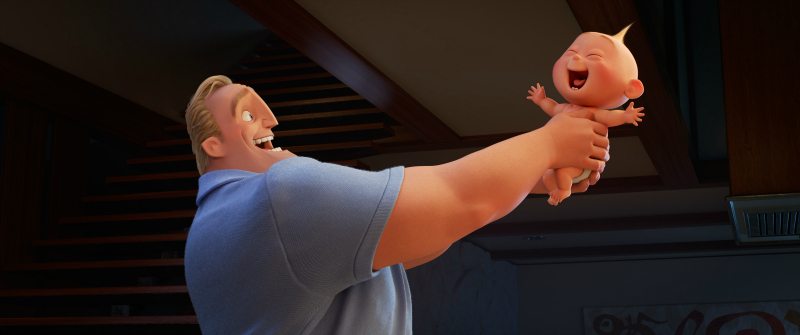 The brand new Incredibles 2 trailer is here! Is your family excited?
You'll have to wait until June of 2018 to see the Disney Pixar movie in theaters. However, the teaser video is ready for your enjoyment now. I could watch it over and over again just to hear that cute baby giggle!
Incredibles 2 Trailer
Incredibles 2 Synopsis:
Everyone's favorite family of superheroes is back in "Incredibles 2." This time Helen is in the spotlight, leaving Bob at home with Violet and Dash  to navigate the day-to-day heroics of "normal" life. It's a tough transition for everyone This is made tougher by the fact that the family is still unaware of baby Jack-Jack's emerging superpowers. When a new villain hatches a brilliant and dangerous plot, the family and Frozone must find a way to work together again. Of course, this is easier said than done, even when they're all Incredible.
Check HERE for updates as we get closer to Summer 2018!