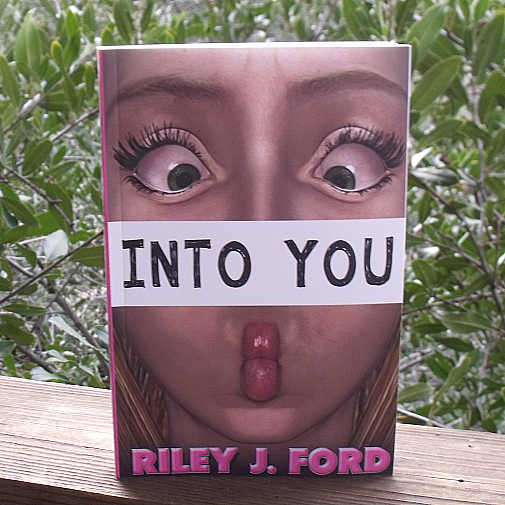 When I first saw the cover of Into You, I wasn't sure exactly what to expect. Now that I've read it, the cover makes perfect sense.
Riley J. Ford has written a quirky teen paranormal, romantic comedy, murder mystery for young adults. Yes, it's all of those things wrapped up into one.
The characters are in high school. The basic premise of the main character's ability to read minds only when she is kissing the person who's mind she wants to read, is rather high school-ish. But … the story itself is more adult and written for mature readers. Parents can use their discretion as to whether or not it's appropriate, just as they would with movies that are rated PG-13 or R. And adults can certainly enjoy it!
Riley Ford has a degree in English and has taught at the high school and college level. She clearly understands how teen and young adult minds work!
Into You is an entertaining read.
Into You

by Riley J. Ford
isbn 978-1478174301
Pub. date 7/2/12
Description: "What if you could know exactly what your friends are thinking? High school student Winter Reynolds can, but there's a catch… She can only read people's thoughts when she's kissing them. When a member of the track team is murdered, Winter has an opportunity to use her special ability to find the killer. Trouble is, kissing everyone on the track team isn't such a good idea when you have a new boyfriend. Talk about complications! Should Winter persevere using her secret power to catch the murderer still in their midst, even if it means risking her relationship with her one true love?"
Enter daily through the Rafflecopter form below: