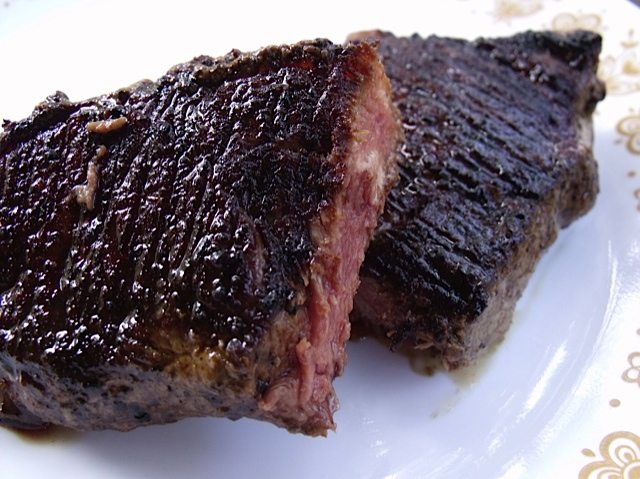 Kansas City Steak Company knows their meat. They've made high quality meats their business since 1932.
My family was absolutely thrilled to help out with this review. I'm a vegetarian, but they are meat eaters. I cook meat for them periodically, but it's not everyday that they eat steak at home.
They have a variety of cuts of meat. These are the Kansas City Strips. They clearly know how to pack meat safely. Mine arrived frozen and in perfect condition. Each one is individually sealed, so you can prepare one at a time or make them all at once. Extras can be left in the freezer until you're ready to use them.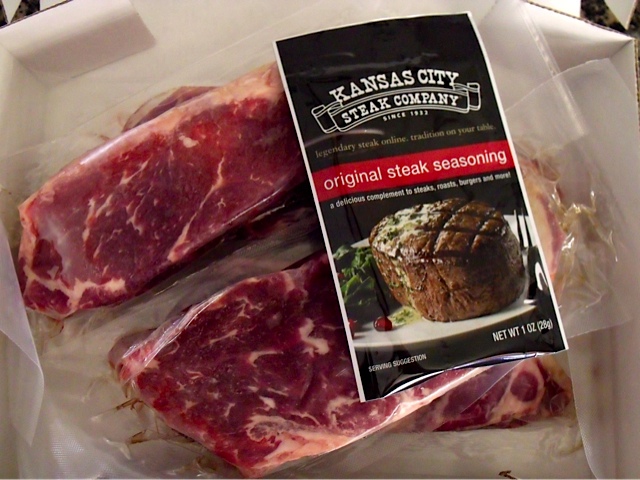 The Kansas City Strips include a seasoning packet. I followed the directions and the strips came out great. They were really juicy and my family said the taste was great. The seasonings complemented the meat well and no other sauce was needed.
This meal was quick and easy to prepare. I roasted cabbage and red potato wedges to go along with the Kansas City Strips. The meal was simple and the family loved it and cleaned their plates.
Kansas City Steak Company meats are a great choice for when you want to make a special meal at home or to give as a gift.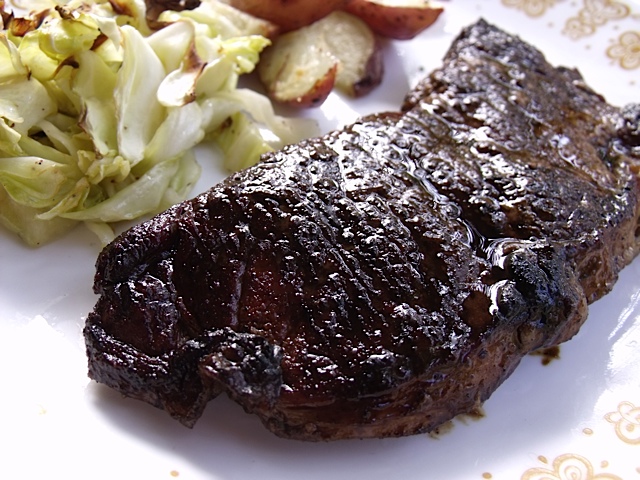 CONNECT – You can like Kansas City Steak Company on Facebook and follow them on Twitter.
Enter daily through the Rafflecopter form below: