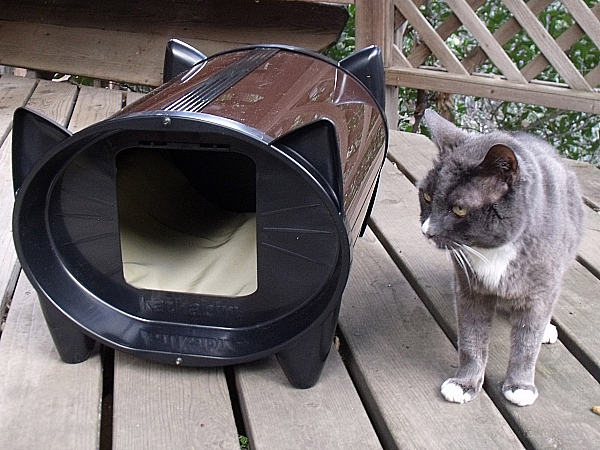 Isn't the KatKabin Outdoor Cat House cute?
In addition to looking great, it also does a great job keeping cats cozy when they're outside. It's made to withstand cold, wet Winter weather and the direct sunlight of Summer without fading.
The Cat House is raised up off the ground and will rest securely on it's four feet. It's just big enough for a full size cat to move around, but still small enough that the cat will feel cozy inside. Mine likes to walk in head first and then turn around so his head is facing the door.
The KatKabin includes a comfortable KatKushion that is washable. It's soft and helps keep your cat warm.
There is also a flap door that can be attached to keep wet weather out. My cats prefer it without the door, so I just leave it off. They are inside with us when it's rainy outside, so we don't need it to be watertight. If your cat is outside in all kinds of weather, the door would be beneficial.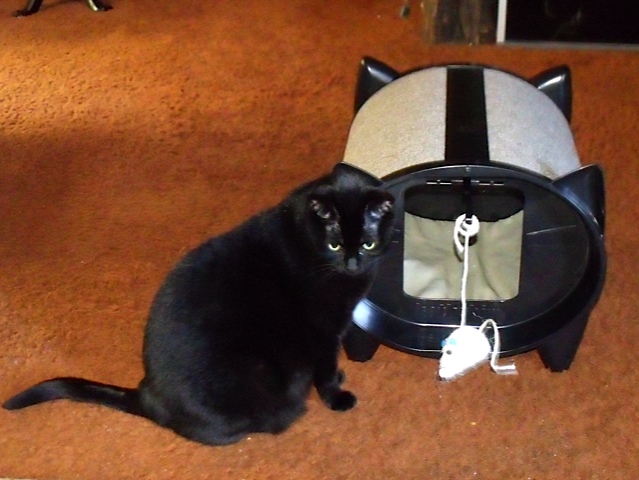 KatKabin also makes an indoor cat house with a scratching surface on the outside. This is great for indoor kitties, but won't withstand weather like the outdoor one does.
If you have cats who spend time indoors and out, the outdoor cat house would be the more versatile choice. It's lightweight and easy to move around.
If you have feral cats that you're concerned about during the winter, this would be an excellent way to keep them safe. A litter of kittens could fit inside nicely.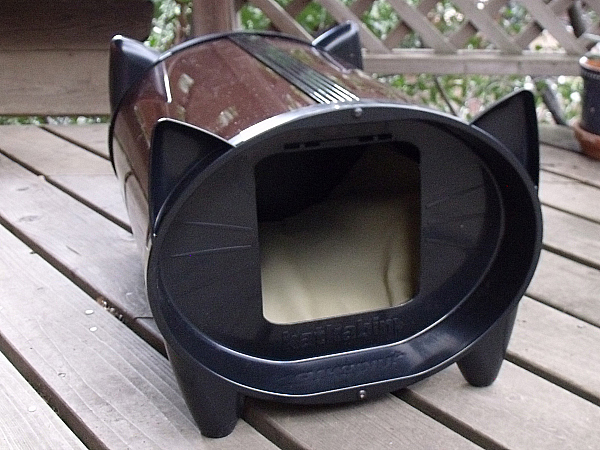 CONNECT – You can like KatKabin on Facebook and follow them on Twitter.
Enter daily through the Rafflecopter form below: