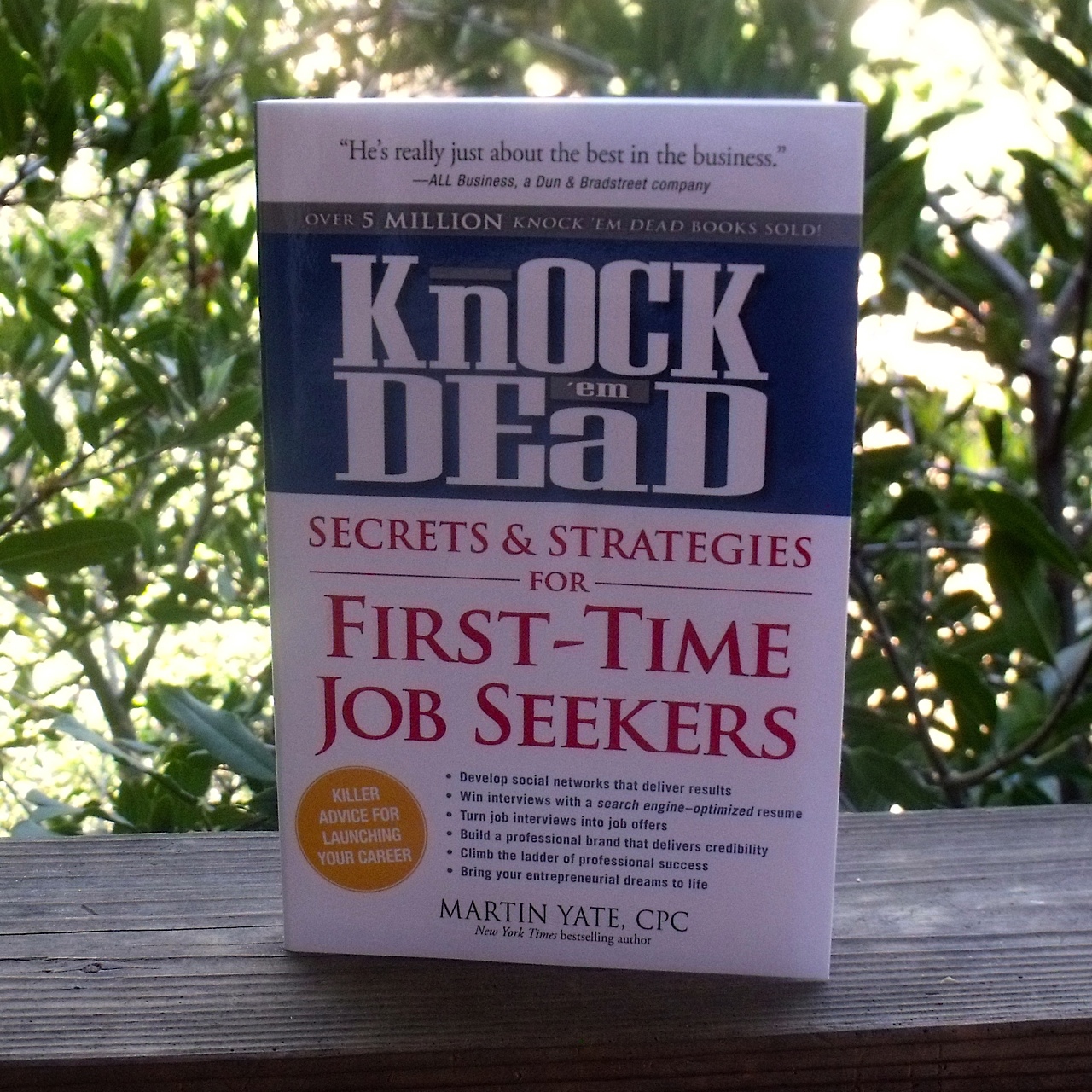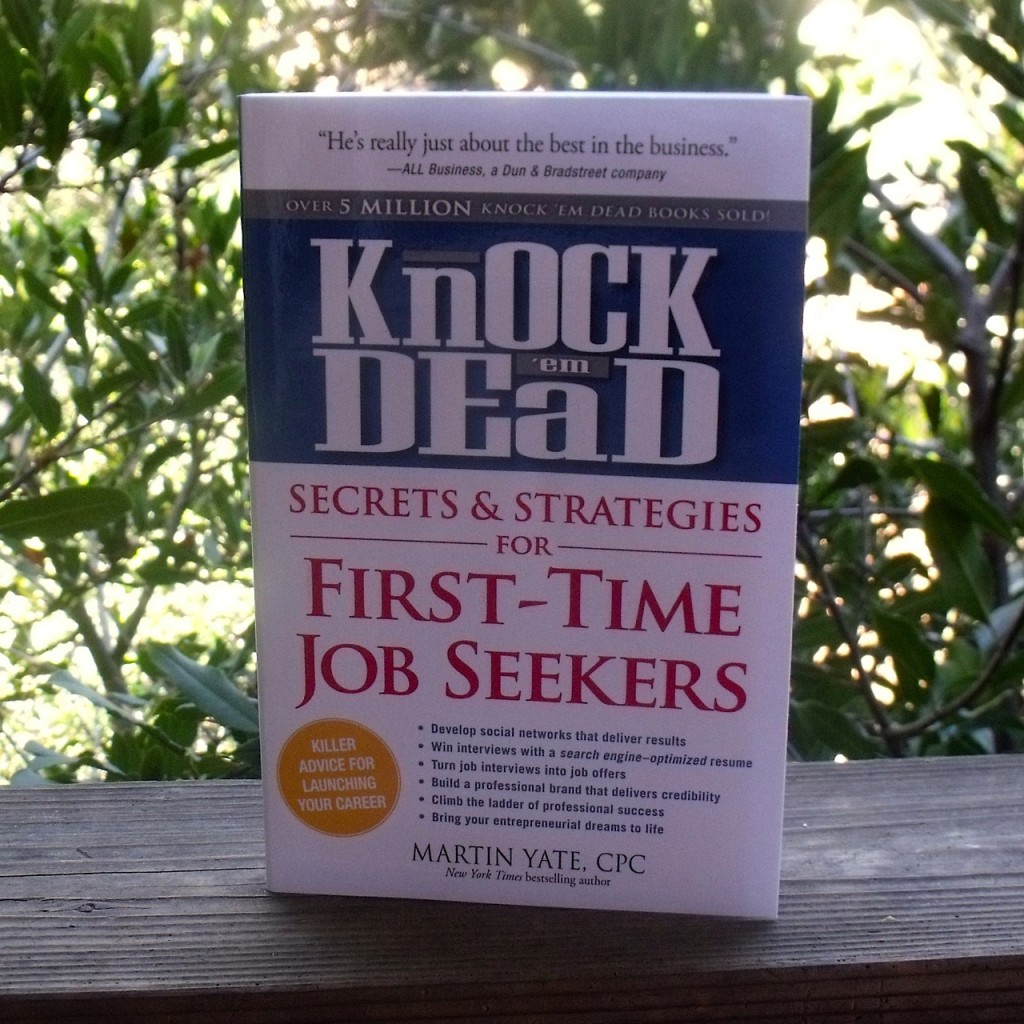 Knock 'em Dead

Secrets & Strategies for First-Time Job Seekers
by Martin Yate
isbn 978-1440536786
Pub. date 4/18/13
Martin Yate has been helping job seekers for over 35 years. During that time period the economy has gone up and down and industries have changed. It's more important than ever to plan wisely, so that you can get the right job, not just any job but the right job for you. He has a whole series of Knock 'em Dead books and other online resources for job seekers.
This book is written specifically for first-time job seekers. When you don't have a job history as a selling point, it's especially important to search and sell yourself wisely. Decisions you make now will impact your future.
Secrets and Strategies for First-Time Job Seekers can help you:
Develop social networks that deliver results

Win interviews with a search engine optimized resume
Turn job interviews into job offers
Develop a life plan that puts you in control
Start on the right foot and win promotions
Never be unemployed – always have income
Weave your dreams into long-term success
The book is well organized and full of practical information. You won't end up with just 'feel good' advice. You'll get instructions and ideas that can easily be put into practice regardless of the type of job you are seeking.
The book is an excellent resource that would make a great gift for a graduate or someone who is ready to head off into a new direction.
CONNECT – You can like Knock 'em Dead on Facebook and follow them on Twitter.
Enter daily through the Rafflecopter form below: