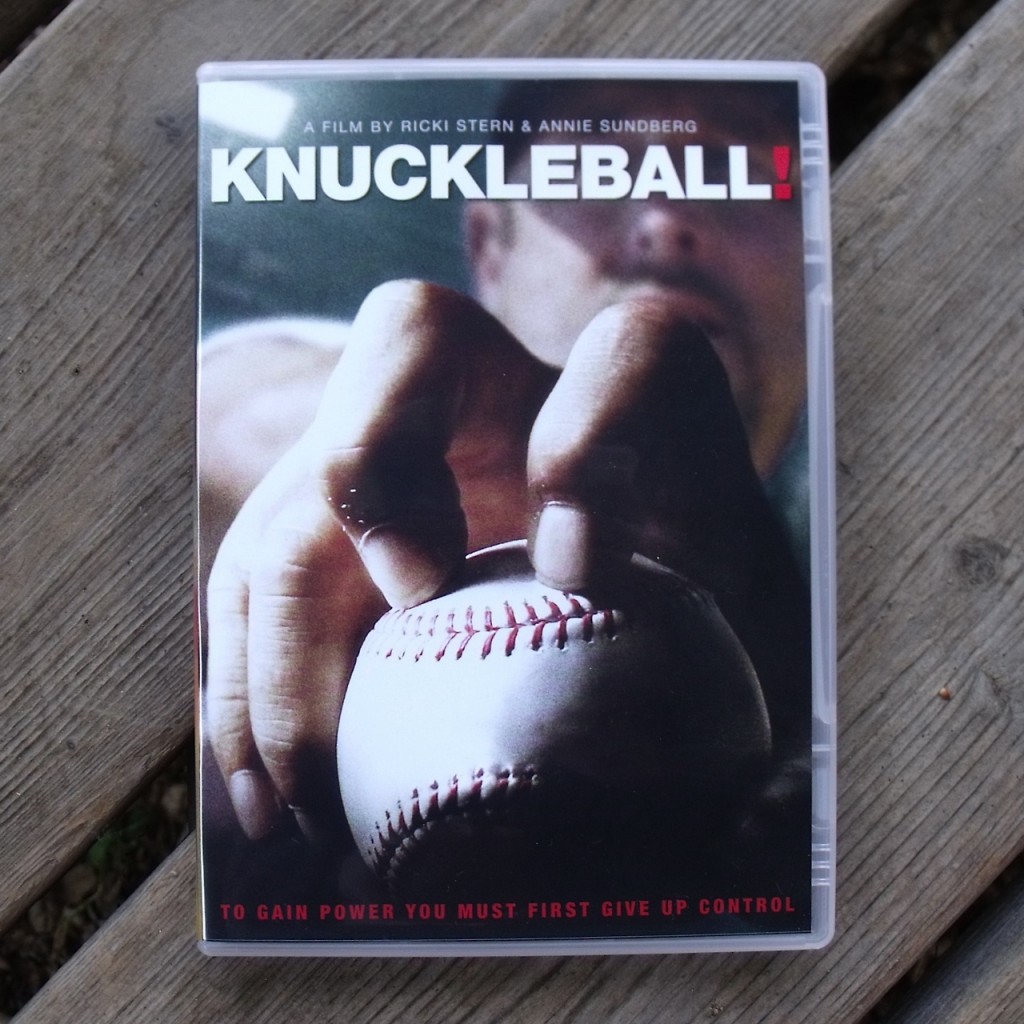 Knuckleball! DVD
Release date 4/2/13
Synopsis: "While pitchers with 100-mile-per-hour fastballs are accorded rock star status, theknuckleballer – whose ball floats toward the batter at just 60-70 mph – is held in something approaching disdain. This rare breed is often an older player who can no longer hurl with the force of his youth. His mysterious pitch is thrown with as little spin as possible (the ball is usually gripped with the fingertips rather than the knuckles), which causes the ball to flutter and drop haphazardly thanks to aerodynamics acting on the raised stitched seams. The ball heading slowly toward the plate can look extremely tempting to the batter – who will usually get nothing for his colossal swing except a strained back."
I go to an occasional baseball game but am not a huge fan. I know enough of the basics to enjoy the social fun of a game without understanding all of the details.
The documentary is good for people like me and diehard fans. It feels like a reality show complete with drama, humor and some not-so-nice behavior. I now have a better understanding for the players themselves and the game.
The movie itself is 85 minutes long. There is an additional 2 hours of bonus material – featurettes, interviews and more.
Knuckleball was interesting and fun to watch for me and would probably be even more enjoyable for fans with a better knowledge of the sport and players.
Enter daily through the Rafflecopter form below: