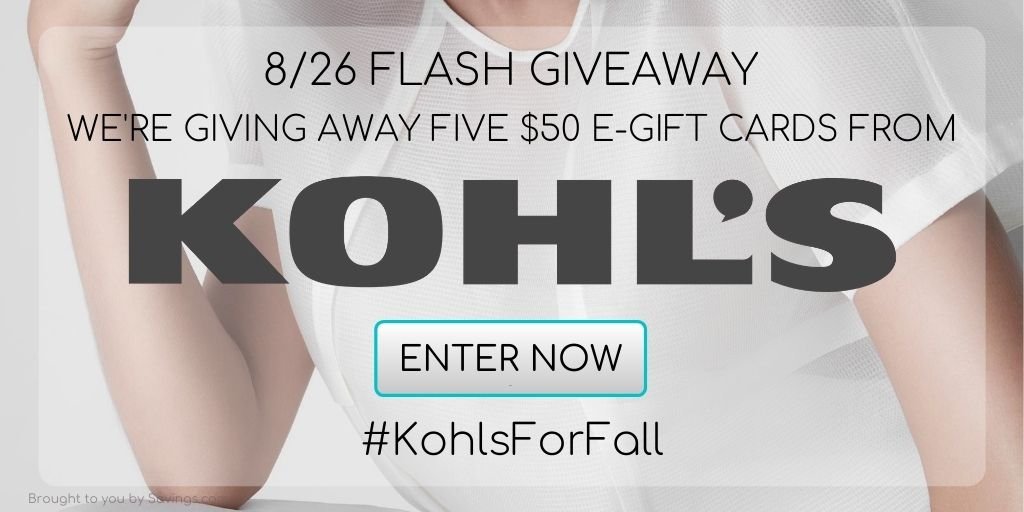 Easy Entry Gift Card Giveaway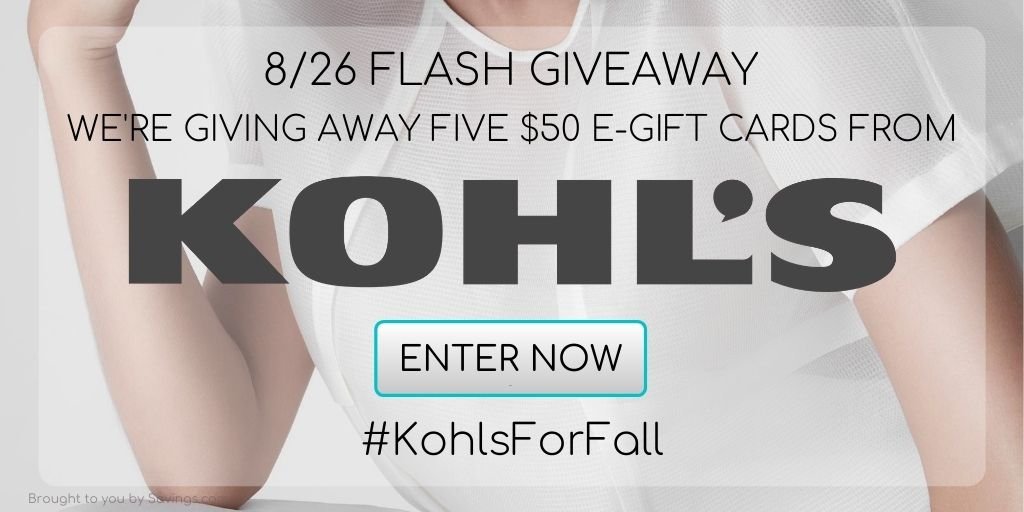 Enter to win this Kohl's gift card giveaway, since I'm sure all of us can find something we want or need at Kohl's!
I typically buy clothing, when I shop at Kohl's.
However, right now I am eyeing some kitchen and patio products that would enhance our time at home.
They have a whole lot of other great things for everyone in the family throughout the online store.
What would you like to spend a gift card on?
Just enter your email address on the simple entry form and submit for your chance to win a great prize.
#KohlsForFall
Prizes:
$50 e-gift code from Kohl's
5 Winners
Ends August 26th, 2020 at 11:59 PM PT
Click HERE for the super easy entry form and official rules.
Check out these other sweepstakes., so you can have more chances to win prizes.