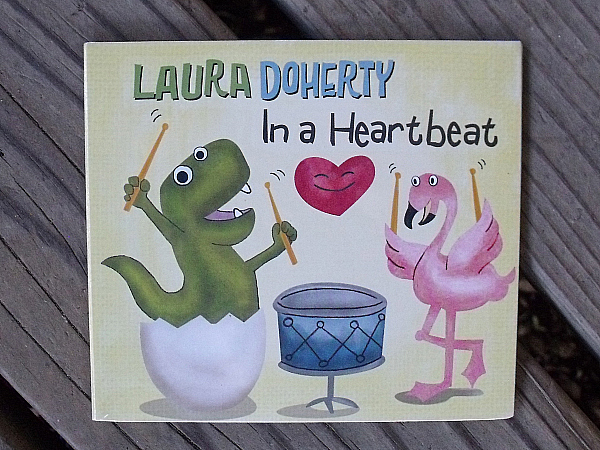 Laura Doherty is a talented children's artist who has toured nationally. She is from New York, but in Chicago at the Old Town School of Folk Music. Local kids loved her performances and the rest of us can now enjoy her CDs.
In A Heartbeat is a collection of happy, heartfelt music with catchy tunes. Each one was inspired by places, people and things that Laura loves in the city and in the country.
The lyrics are easy for kids to understand and relate to. Children will quickly pick up on the words, so that they can sing along.
The vocals and music are beautiful. This is children's music, but even adults can enjoy the happy sounds.
Laura Doherty
In a Heartbeat CD
Release date 2/11/14
I'm a Little Fish
Bicycle
Jazzasaurus
Heartbeat
Butterfly
Drum Kit
Domingo the Flamingo
Breakfast Gives Me Energy
Electric Guitar
Woolly Woolly Bear
Paper Moon
See Ya Later Alligator
Enter daily through the Rafflecopter form below: