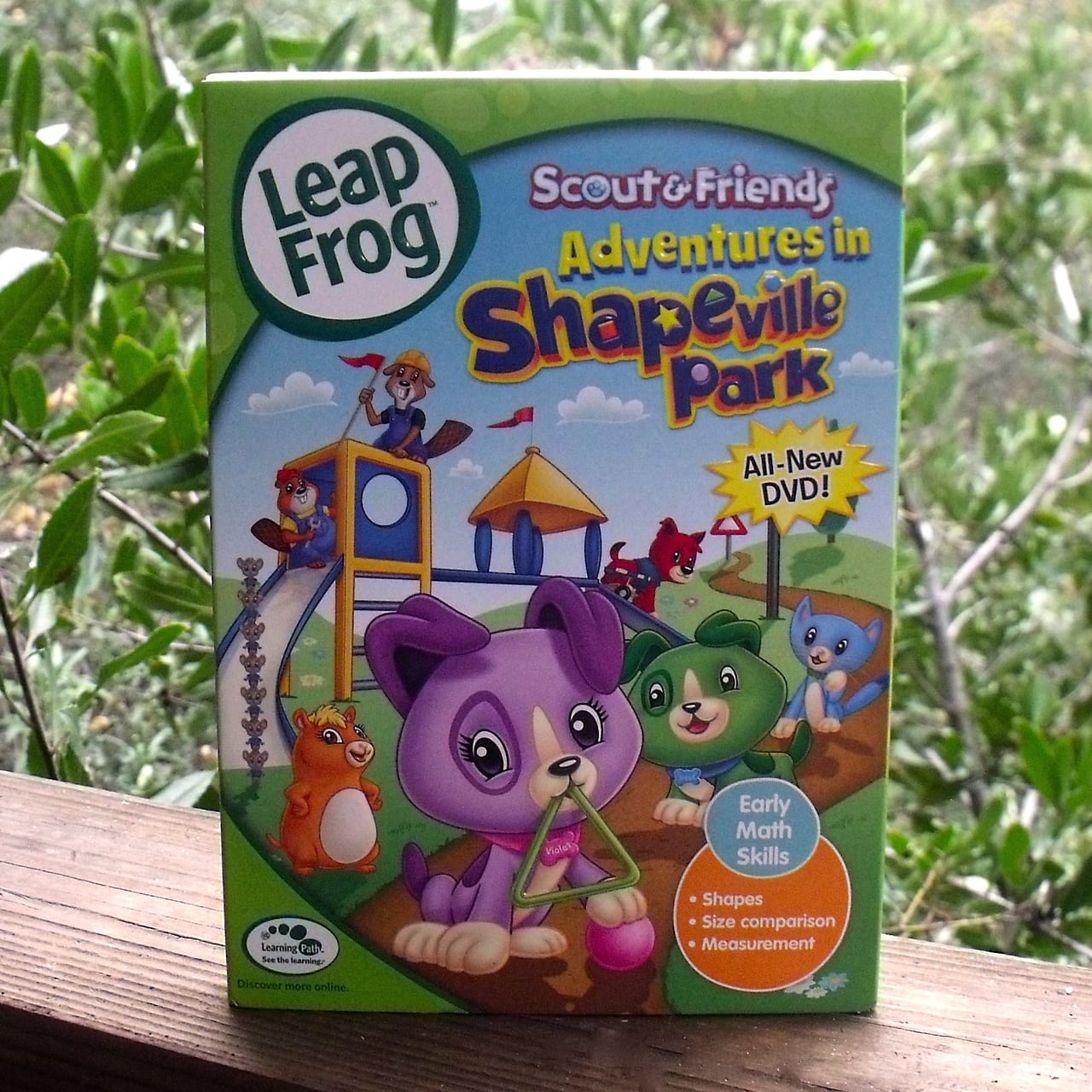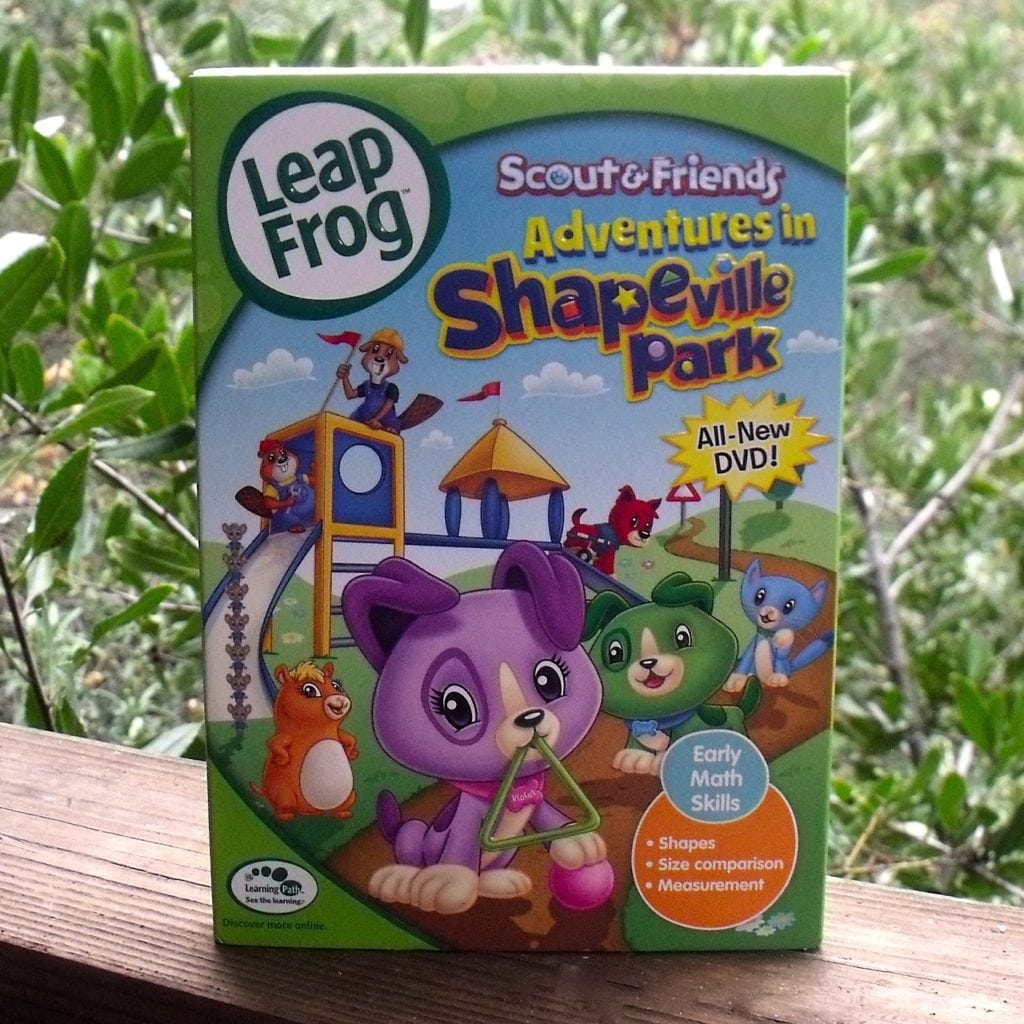 Leapfrog DVD
Adventures in Shapeville Park
Release date 1/22/13
Synopsis: "Scout & Friends head over to Shapeville in this delightful skill-building adventure that shows what a circle, square and triangle can really do! A new playground is being built at the park by the Beaver Brothers and soon the pets have their hands full helping with the construction. With the guidance of "measuring" mice, the pets lear n how to measure out all the various shapes, sizes, and dimensions needed to build the perfect parts of a perfect playground!"
Hooray for Leapfrog! Scout and his friends are absolutely adorable as they help kids learn basic concepts and skills that will help them when they get to school and in life.
The park setting in this DVD is perfect for expanding imaginations and teaching math concepts. Kids will learn about shapes, size comparison and measurement. They'll also learn that math is practical in real life situations. This is the type of learning that sticks with kids – often more than memorizing numbers, charts and facts.
The music is energetic and fun. Kids will have fun singing along and parents will appreciate the commentary that will help them enhance the learning experience.
The DVD is recommended for ages 2-5 and is a great way to get little ones excited about learning.
Enter daily through the Rafflecopter form below: