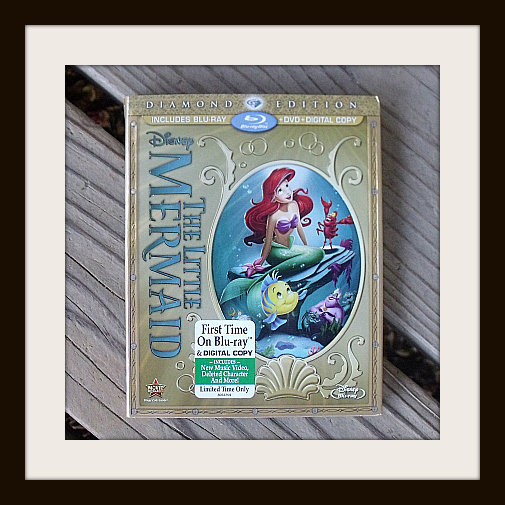 While I will still treasure my Little Mermaid VHS in the collectible clamshell case, I am thrilled that the new Little Mermaid Diamond Edition Blu-ray + DVD + Digital copy is now here. The sound and picture quality is excellent and there are, of course, lots of fun bonus features.
The Little Mermaid (Two-Disc Diamond Edition: Blu-ray / DVD + Digital Copy)

Walt Disney Studios Home Entertainment
Rated G
Release Date 10/1/13
Here are a few bonus video clips to keep you entertained until you get your own The Little Mermaid Diamond Edition.
Bonus Clip: Live Action Eric
See Prince Eric's live action reference model in action!
Bonus Clip: Fitting In And Pop Music
Ron Clements and John Musker discuss how Howard Ashman incorporated pop music into the soundtrack and the way he made the music seamlessly fit into the story.
Bonus Clip: Broadway Moments
Check out a special behind-the-scenes moment where lyricist Howard Ashman coaches Jodi through "Part of That World" instilled with his famous Broadway sensibility.