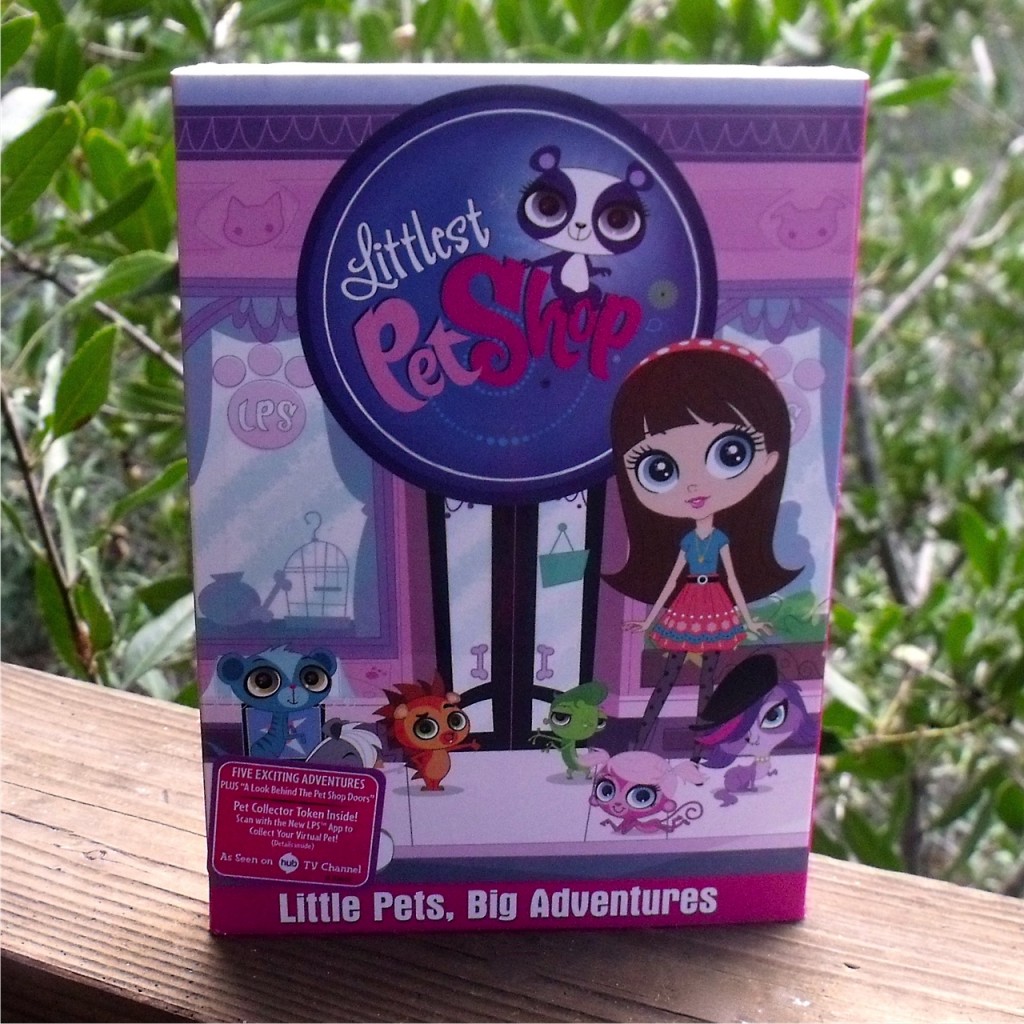 The Littlest Pet Shop
Little Pets, Big Adventures DVD
Rated G
Release date 1/15/13
Synopsis: "Join Blythe Baxter as she embarks on a brand-new adventure! When she and her dad move into an apartment above The Littlest Pet Shop, she learns she can actually communicate with the pets who hang out in the shop's day camp! Can Blythe and her new friends keep the pet shop open for its eccentric owner, Mrs. Twombly?"
Haven't all kids dreamed of being able to actually communicate with animals? The Littlest Pet Shop brings this dream alive for the fun-spirited and good-hearted Blythe Baxter.
The DVD includes 5 full episodes and some fun bonus features. There's even a collectible 'pet token' inside that can be scanned to collect a virtual pet.
Blythe's Big Adventure Part 1
Blythe's Big Adventure Part 2
Bad Hair Day
Gailbreak!
Penny For Your Laughs
Bonus: A Look Behind The Pet Shop Doors
Bonus: Coloring Sheets
The characters are cute and sassy. The music is fun and the stories are entertaining. They feel like the types of adventures that an imaginative child might come up with while playing with their Littlest Pet Shop toys.
The DVD is probably best for elementary school age kids. Preschoolers will still enjoy it, but the episodes are complex enough that older kids will enjoy the stories and the humor. The show is good from an entertainment standpoint and there are also some good life lessons to be learned about character and friendship.
CONNECT – You can like Shout Factory on Facebook and follow them on Twitter.