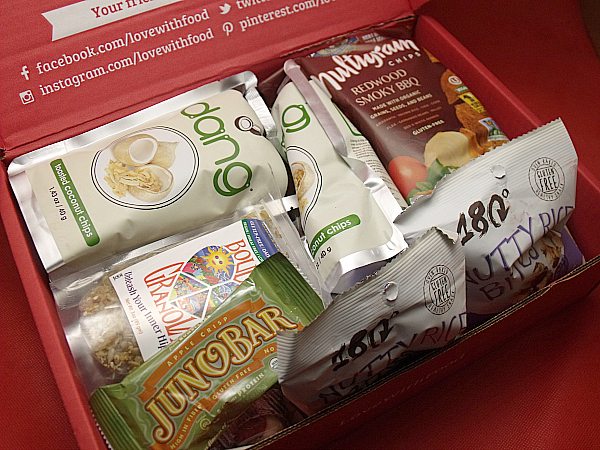 This wonderful company is all about showing love with food. Yes, it's wonderful to give a gift of food as a loving gesture, but they take it further than that.
Each month, there is a new Love With Food box filled with 8 or more gourmet organic and all-natural food products. They even have boxes that are gluten free. Boxes can be purchased individually or as a subscription for 3, 6 or 12 months.
The boxes are different each month, so you can try out some new foods. The products are carefully chosen and are typically smaller businesses that can use the help in getting the word out about their tasty foods.
As an added bonus for every box that is purchased, a meal is donated to charity. They've already donated over 8,000 meals to people in need across the country.
When you purchase a Love With Food box, you can show love to:
The person who receives the box
The businesses who benefit from having their products featured
The people who receive meals due to your purchase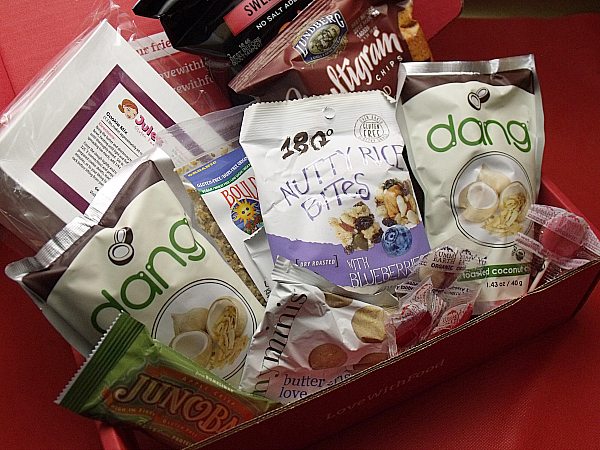 This is a great gift idea for anyone who can use a treat – newlyweds, college student, senior citizen, new parents …. When you give a subscription, the recipient will be reminded of your love each time they receive a new box!
Of course, you can also set up a subscription for yourself!