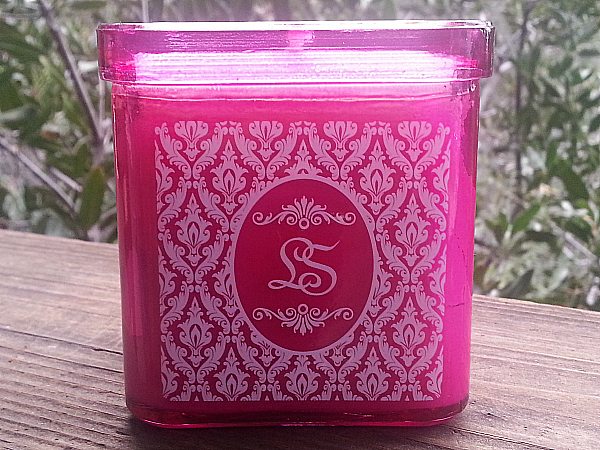 Isn't this candle pretty?
This is the Cupid's Arrow candle from Lovespoon's Monogram Series. It can be enjoyed year round and would make a lovely gift for Valentine's Day.
The scent is an intoxicating blend of bergamot and patchouli that is suitable for both men and women. I would definitely classify it as a romantic fragrance. I enjoyed the lovely aroma even before I lit the candle.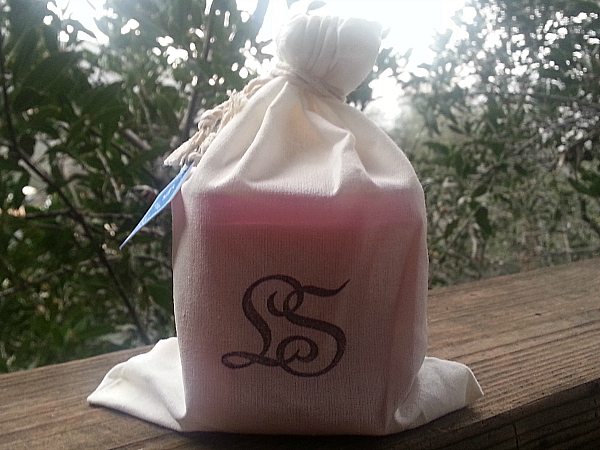 Lovespoon Candles are made with soy wax, a cleaner burning alternative. The Monogram candles have an eco-wick made from cotton. Their Cornerstone Collection candles are packed in tins and have wood wicks that crackle when they burn.
My Cupid's Arrow Monogram Series candle arrived in a rustic looking cotton gift bag. The pink glass jar is pretty and looks extra special when the candle is burning. The 8.5 ounce candle will burn for a long long time.
Cupid's Arrow would make a lovely Valentine's Day gift. Love Spell, Strawberry or Red Velvet Cake are a few of the many scents that are good this time of year. Any of these would be the perfect accompaniment to a romantic evening at home.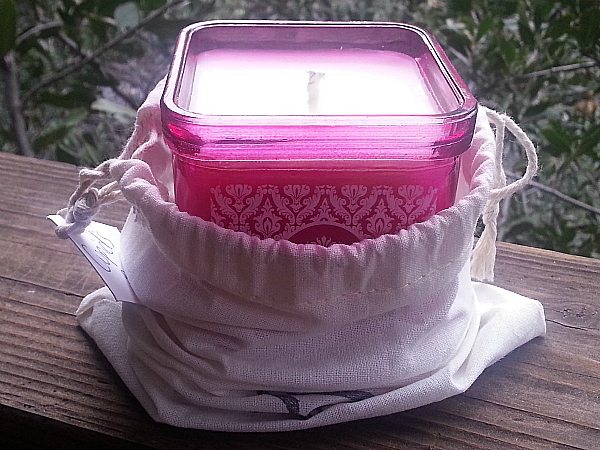 SOCIAL MEDIA – You can connect with Lovespoon Candles on Facebook and Twitter.
Enter daily through the Rafflecopter giveaway form below: