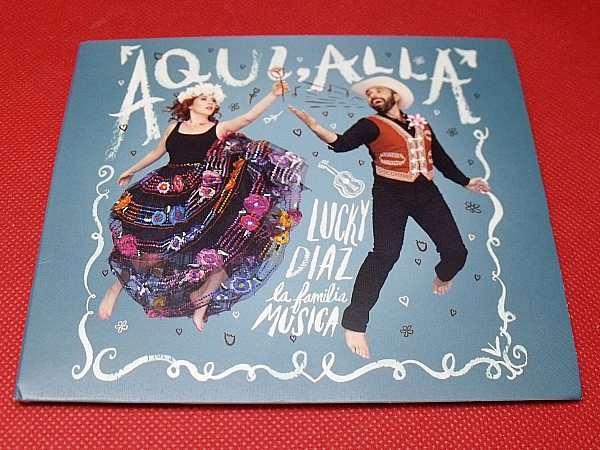 Are you ready for some kindie rock fun with a Latin flair? Lucky Diaz and the Family Jam Band are ready to party! The cover of the CD is a perfect indication of the type of kid friendly music you'll hear.
Lucky Diaz and his band were the first Americans to receive a Latin Grammy Award in the children's CD category. After hearing their latest release, I would guess that there is a good chance that they will be up for another award for this one.
Aqui, Alla means Here, There in spanish. The lyrics to the title song and the others are in Spanish. This is great for kids who already speak the language and it makes it easy for English speaking kids to pick up on key words and phrases in a second language. The lyrics are clear and even non-Spanish speaking kids can pick up on the general meaning and being to sing along with a perfect accent.

Aqui, Alla

Lucky Diaz and the Family Jam Band
Release date 5/5/14
There are nine songs on this fun CD:
Viva La Pachanga

Orale
La Pequena Arana
Cantaba La Rana
El Cucuy
Tu Eres Amor
Vamos a Cantar
Aqui, Alla
De Colores
SOCIAL MEDIA – You can connect with Lucky Diaz on Facebook and Twitter. You can listen to samples of the songs when you click HERE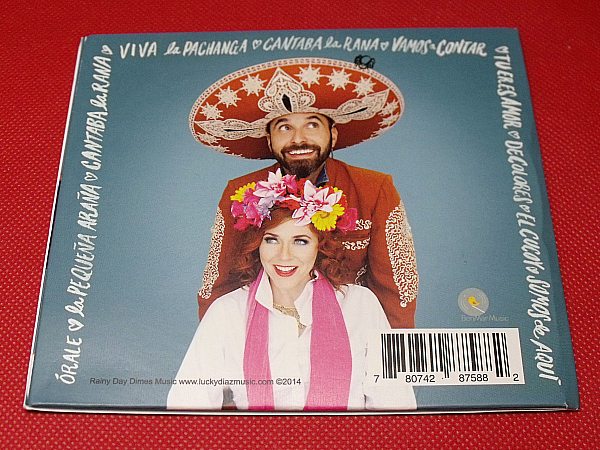 ,
Enter daily through the Rafflecopter form below: