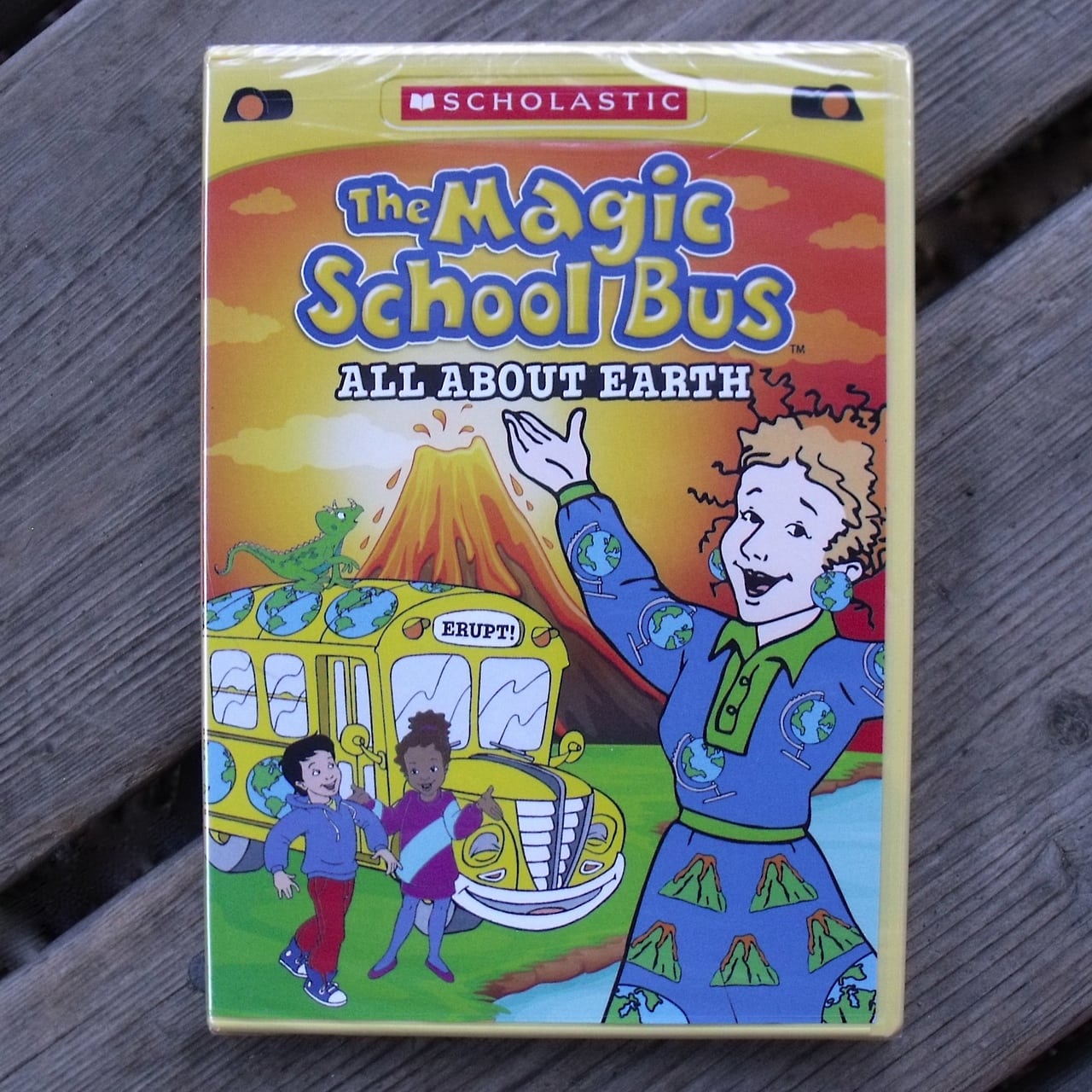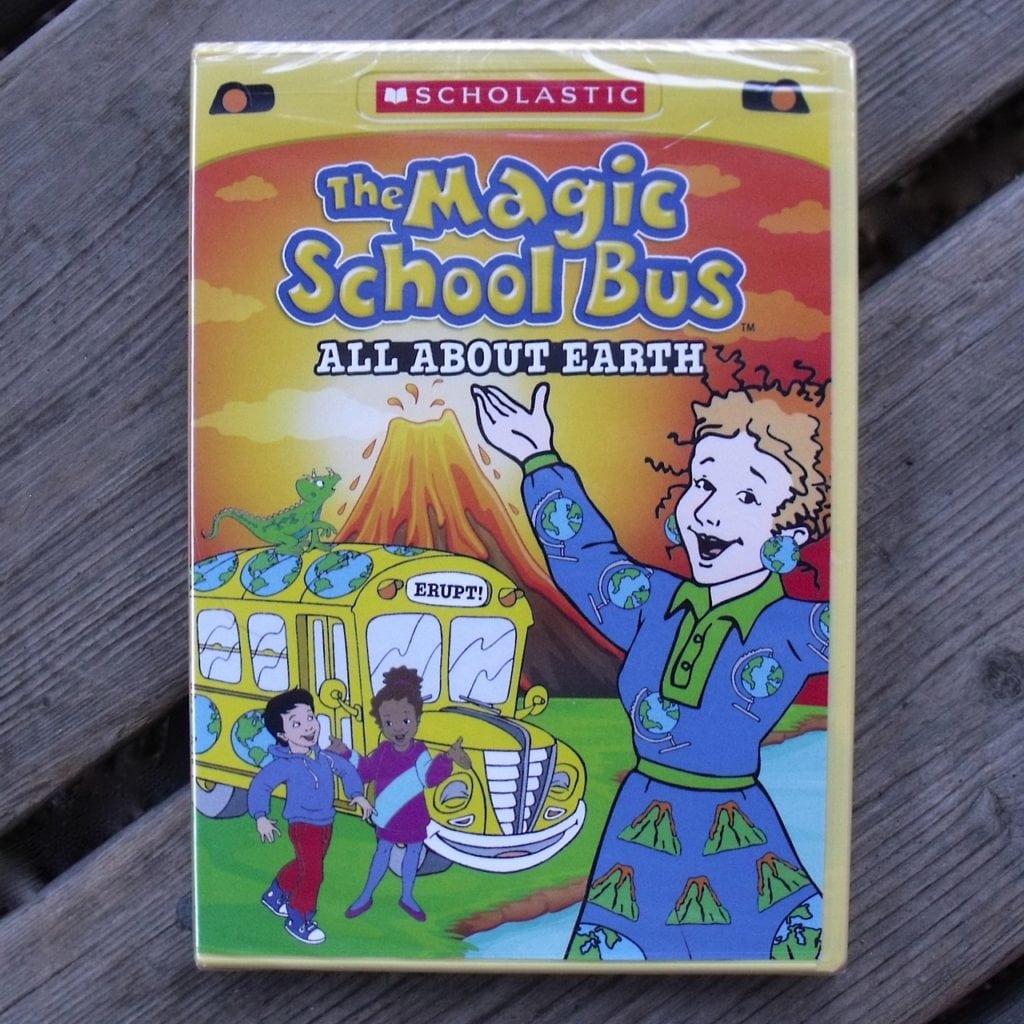 The Magic School Bus
All About Earth DVD
Hooray – it's a new DVD from The Magic School Bus!
Just in time for Earth Day, Miss Frizzle and the kids are back with 3 exciting adventures (and a bonus!) featuring the wonderful planet Earth. These all new episodes are a wonderful way for kids to be entertained as they expand their minds and imaginations.
GOES TO SEED

BLOWS IT'S TOP
GOES ON AIR
Bonus: All Dried Up
Kids will learn about gardening, volcanoes, air pressure and more – all while they are having fun. Kids do like to learn, they just don't always like to listen to lectures, do repetitive homework and take test after test. Miss Frizzle puts the fun back in learning. The things kids learn in this DVD may actually help them in school and they'll probably remember what they've learned.
The Magic School Bus series does well both as books and DVDs. You just may want to have a collection of both!
Wouldn't it be fun to have a teacher like Miss Frizzle and a Magic School Bus?
CONNECT – You can like New Kideo on Facebook.
Enter daily through the Rafflecopter form below: