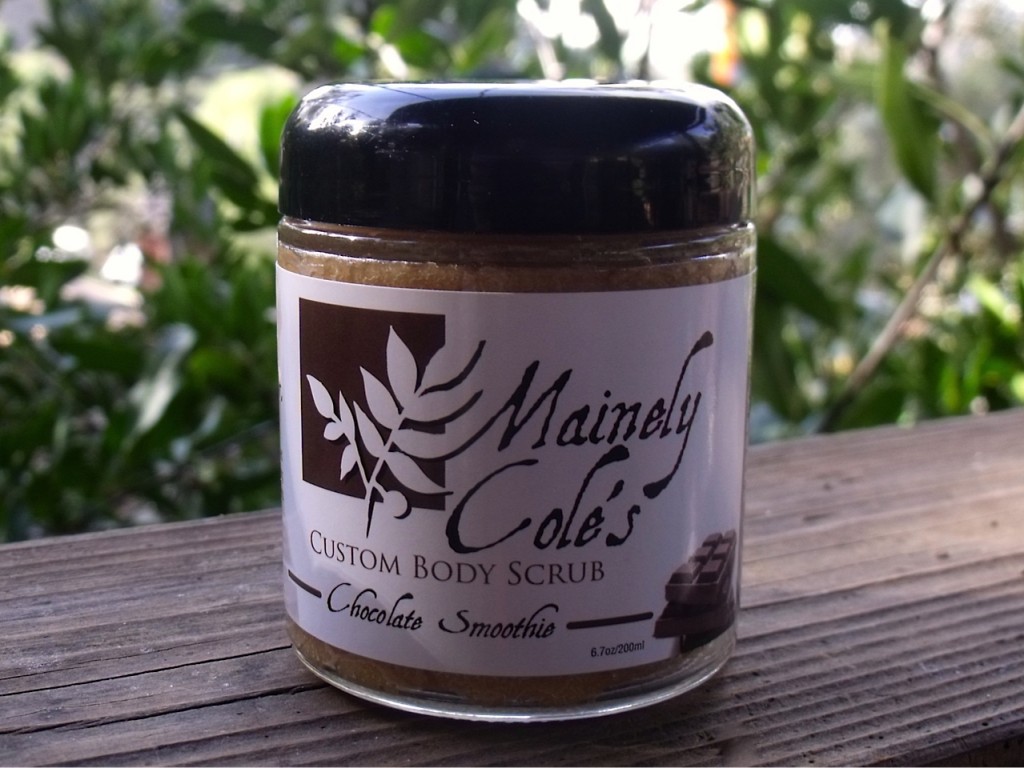 Like many natural product brands, Mainely Cole's began out of concern about the harmful ingredients that are found in many skincare products. The skin is our body's largest organ, so it really makes sense to make sure that the products that come in contact with our skin are beneficial and not harmful.
Mainely Cole's Chocolate Smoothie Body Scrub is amazing! The scrub is a blend that includes organic cane sugar and cocoa butter. It exfoliates and moisturizes so that my skin feels soft and looks fresh.
If I was just basing my opinion on the way the scrub performs, I would definitely recommend it but the really wonderful thing about this is the way it smells.
The body scrub smells just like a tasty chocolate smoothie. It is not edible, but does smell good enough to eat. I had my son close his eyes and then asked him to smell it. He said "Whatever that is, I want to eat it all. Do I have to share?" Yes, it smells that good.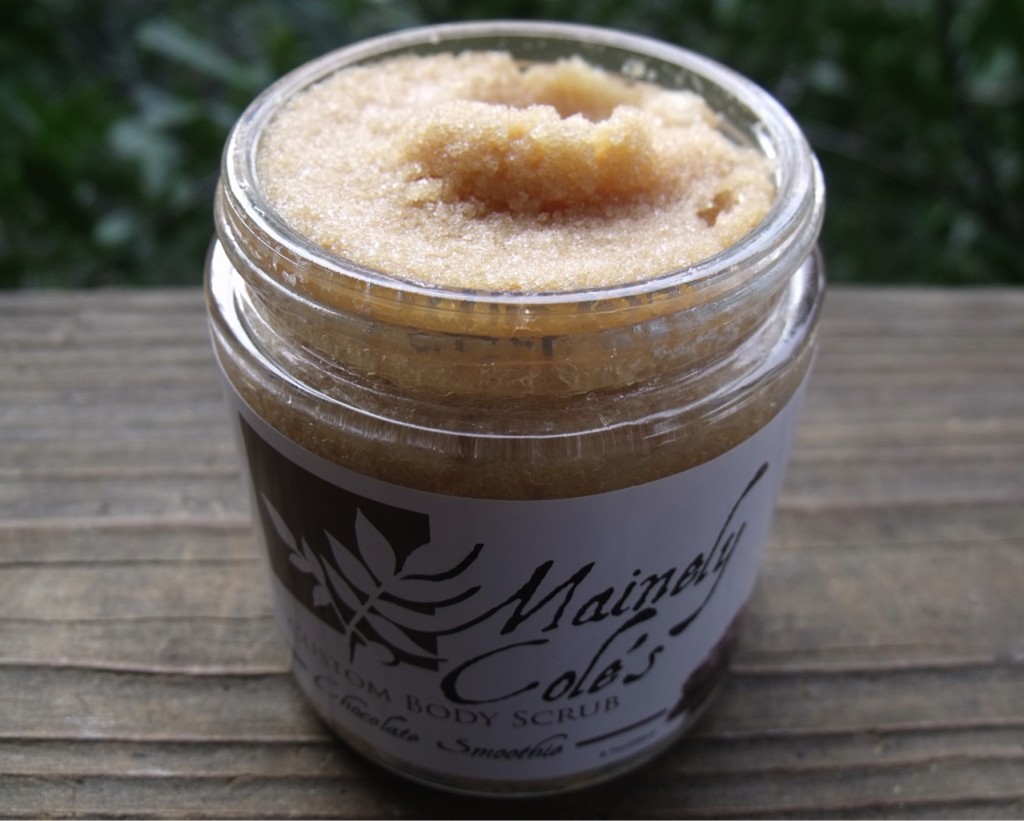 Mainely Cole's other products are wonderful, too.
The body butters are thick and creamy. I like using the Lavender & Vanilla in the evening before bed. The Hint of Honeysuckle is a pretty daytime fragrance.
The Cucumber Revitalizing Facial Cream moisturizes and refreshes. It's a nice pick me up for my face.
There are 3 different Botanical Body Mists available. I enjoy the Blackberry & Amber. The mist instantly refreshes and provides natural goodness to my skin. The mists are made with green tea extract which naturally contains ECGC (a powerful antioxidant). The mist provides fragrance and hydration.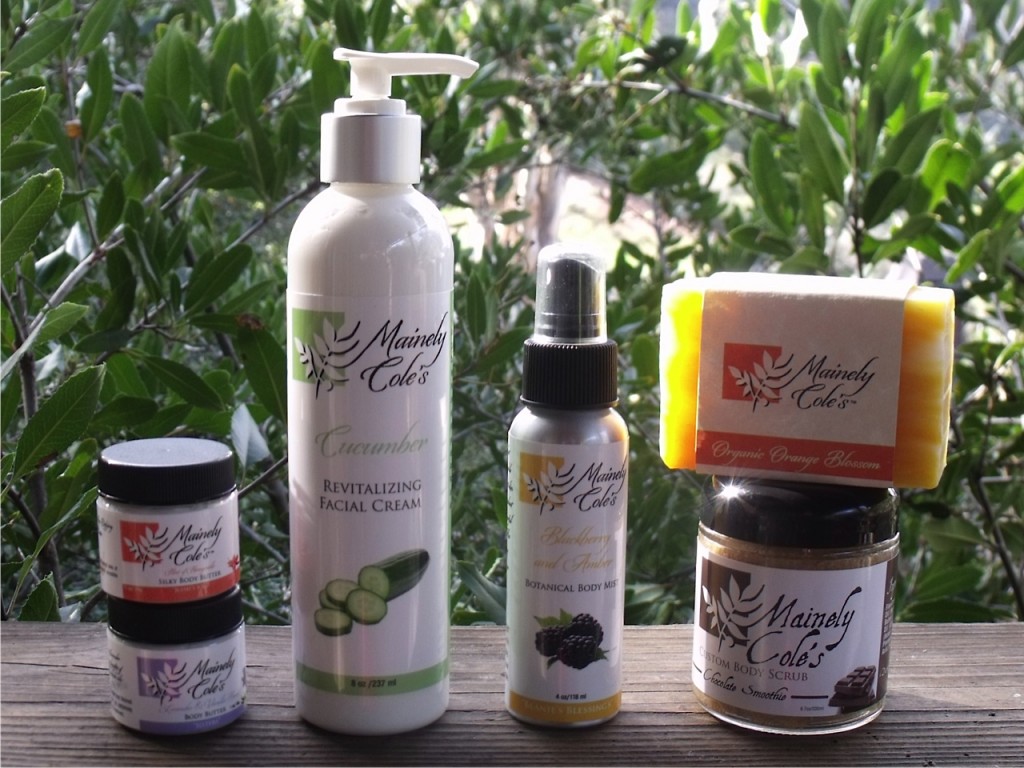 Natural soaps are always a treat. They look pretty and clean gently. The large bar below is Orange Blossom scented and is a nice way to energize my day. The smaller bar is a relaxing lavender.
I'm impressed with each of the Mainely Cole's products that I've tried. The quality is excellent and I feel good about using these ingredients.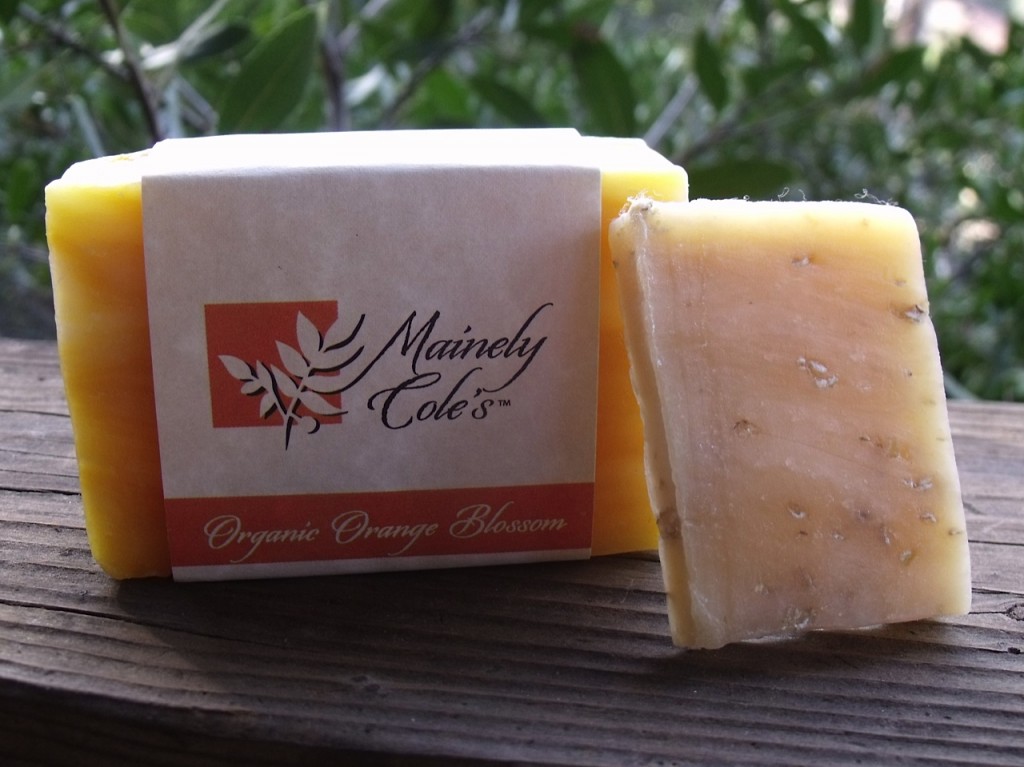 CONNECT – You can like Mainly Cole's on Facebook and follow them on Twitter.
Enter daily through the Rafflecopter form below: