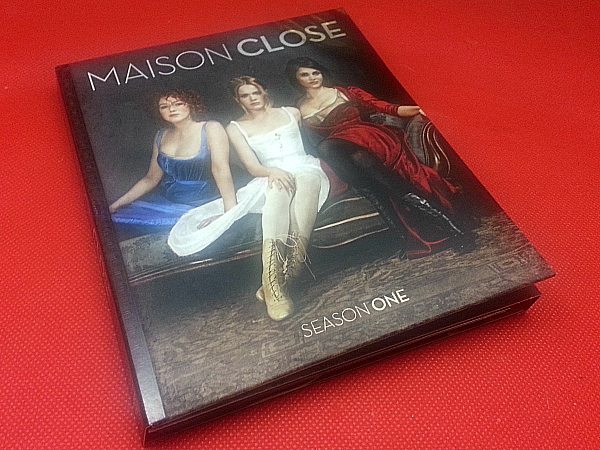 Have you heard of Maison Close? This steamy French Drama is now available with sub-titles in North America on Blu-ray and DVD.
It is not rated, but is definitely not for the kids. The show is set in a brothel in Paris in the 1870's and has historical, story appropriate adult themes. This isn't a show for everyone, but many will enjoy it.
Maison Close is a fictional historical drama that attempts to portray life at this time accurately. it's rough and gritty without being judgmental or sensationalistic. The relationships the characters form make the drama compelling. It's easy to get hooked on this raw story and to understand more about life in 19th century France.
Maison Close

Season 1
Not Rated
Release date 1/27/15
Synopsis: "Set in a lavish 19th Century Parisian bordello, the provocative and popular French erotic drama Maison Close invites American audiences into a sumptuous, stylized world where desire and power reign. Following the suppression of la Commune, a short-lived workers' revolutionary movement in the 1870s, a cast of gorgeous women trapped by circumstances reside in "Paradise," a top-rate "closed house" reserved for aristocratic or bourgeois clientele and known for its strange and refined practices during a time of legalized prostitution. Hortense is the ruthless and manipulative madame who runs her business with an iron fist; Véra is the stunning star courtesan in her 30s nearing the end of her career; and country ingénue Rose, arrives in search of her mother, only to be blackmailed into becoming a prostitute. By turns both erotic and political, this uncompromising, finely crafted television series is the perfect mix of style and substance, a richly compelling period drama with unmistakably modern flair that reimagines age-old themes–and the world's oldest profession–in bold new ways."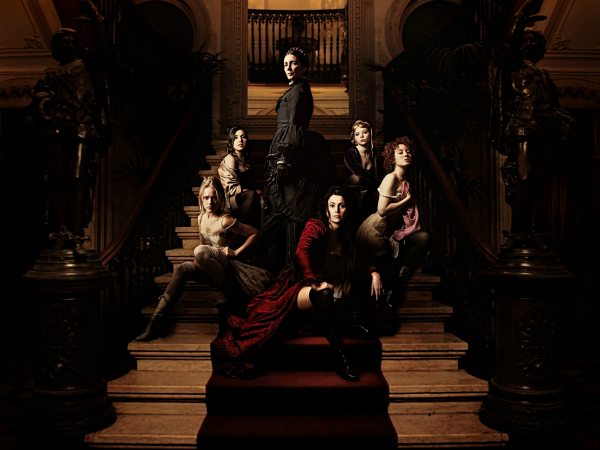 Enter daily through the Rafflecopter giveaway form below: