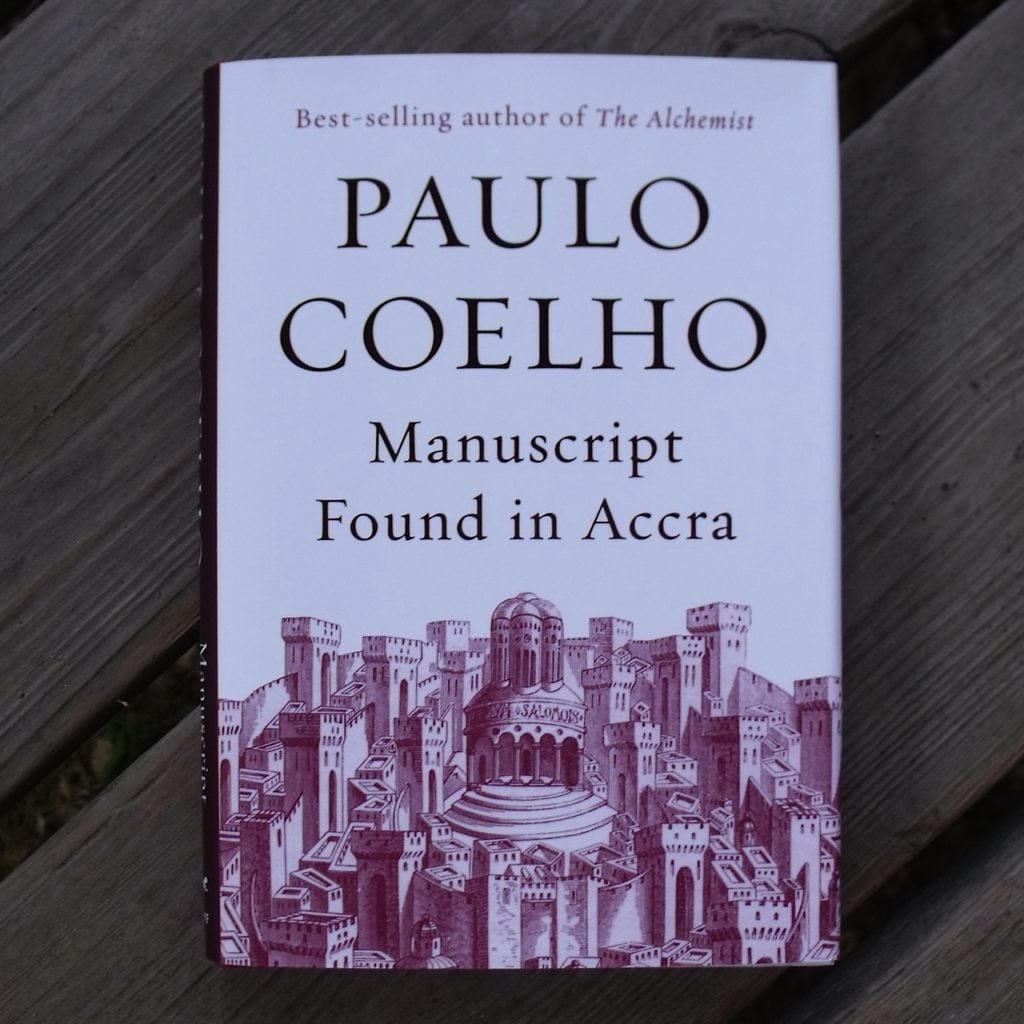 Manuscript Found in Accra

by Paulo Coelho
isbn 978-0385349833
Pub. date 4/2/13
Description: "July 14, 1099. Jerusalem awaits the invasion of the crusaders who have surrounded the city¹s gates. There, inside the ancient city¹s walls, men and women of every age and every faith have gathered to hear the wise words of a mysterious man known only as the Copt. He has summoned the townspeople to address their fears with truth: Tomorrow, harmony will become discord. Joy will be replaced by grief. Peace will give way to war. . . . None of us can know what tomorrow will hold, because each day has its good and its bad moments. So, when you ask your questions, forget about the troops outside and the fear inside. Our task is not to leave a record of what happened on this date for those who will inherit the Earth; history will take care of that. Therefore, we will speak about our daily lives, about the difficulties we have had to face."
This novel is absolutely fascinating. Paulo Coelho brings history alive and into the present.
When we study history in school, the focus is often on memorizing basic facts. A very significant event or time period can be reduced to a few paragraphs in a text book. It's easy to just think about the big picture and not remember that these were real people and that these events really did impact their personal lives. When we study the people, we can better understand where we have been and where we are heading.
Paulo Coelho is Brazilian and has traveled the world expanding his mind and soul. I've read his other novel, The Alchemist, and am now interested in his others. He expertly crafts his words in a way that is intelligent, insightful and beautiful.
Manuscript Found in Accra is about the soul of the people who were living in Jerusalem almost a thousand years ago – their values, character, thoughts and dreams. There are religious themes, as expected, due to the location, time and setting of the story, but it's really about the people who were there.
There are many similarities (good and bad) between people today and those in the book. We can and should learn from history in order to better ourselves and the world around us.