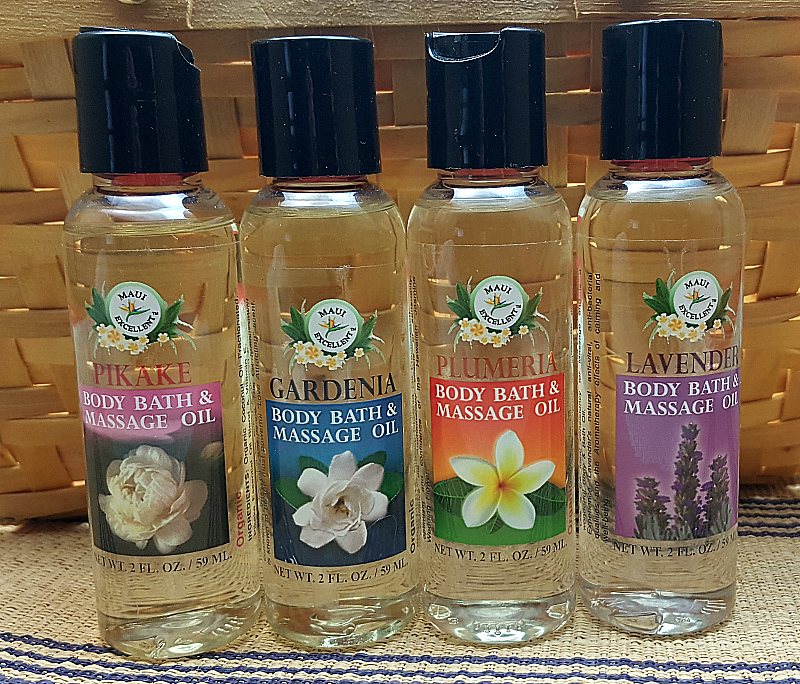 Maui Excellent Aromatherapy products have been a part of my regular routine for years. The floral scents are always my favorites, both for their therapeutic value and because they bring back happy memories of Hawaiian vacations.
I was happy to learn that Maui Excellent Body, Bath & Massage oil is now available in convenient 2 oz. travel sizes. It's so nice to be able to pack it along wherever my travels lead me. You can purchase individual oils or put together a gift set.
The floral scents each have their own aromatherapy benefits:
Lavender – calm, feelings of well-being
Pikake (Jasmine) – optimism and confidence
Gardenia – calm and love
Plumeria – balance, rejuvenation and beauty
I like lavender and gardenia before bedtime to help me relax. Pikake and Plumeria are my choice as I'm enjoying daytime activities.
The high quality oils are made with organic coconut oil and essential oils. There are no artificial ingredients, no mineral oil, no alcohol or fillers. All Maui Excellent products are cruelty free.
Would you like to keep this set for yourself or give it as a gift?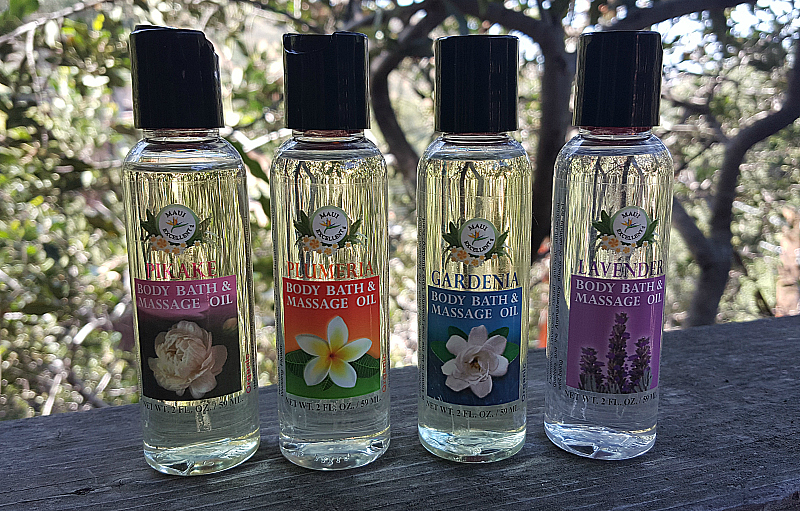 Enter daily through the Rafflecopter giveaway form below: