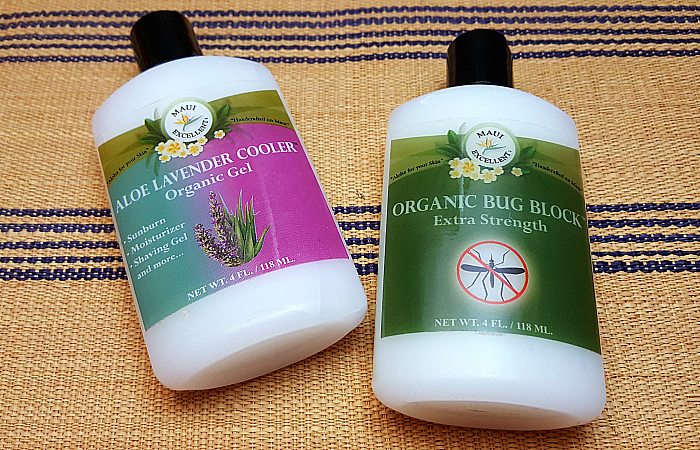 Are you and your family having a lot of Summer fun?
Summer is a great time to enjoy the outdoors. Whether you're going on an active adventure or simply relaxing with friends and family, it's no fun to deal with itchy or painful bug bites or a sunburn.
Maui Excellent has two organic products that can help with your Summer skincare needs. I'm a big fan of their essential oil fragrances, massage oil and volcano oil and was happy to try these out, too. All of their products are cruelty free and made from natural, non-GMO ingredients.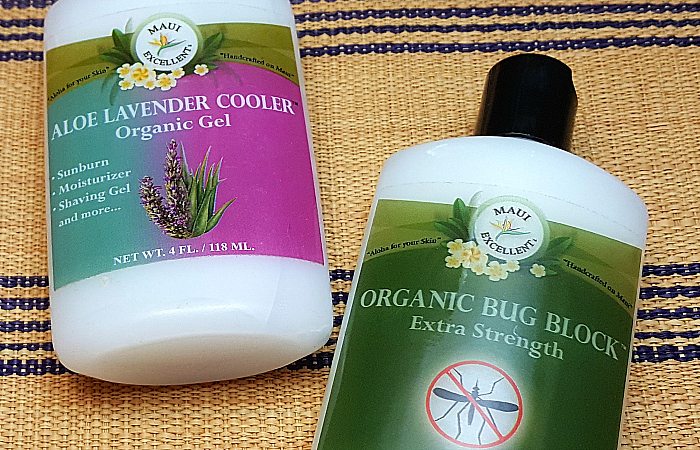 No matter how careful we try to be with sunscreen, it's possible to miss a spot or just get more sun than you need. The Organic Aloe Lavender Cooler Gel is the perfect way to soothe skin. You can use it as an everyday moisturizer and to relieve sunburn, bug bites and other irritations. Aloe vera soothes and the lavender has relaxing aromatherapy benefits.
Insects like me. I can be outside with a group of people and I'll be the only one who gets bitten. I'm really pleased with Maui Excellent's Organic Bug Block. It is DEET-free and is safe for kids, adults and even pets. The scent is pleasant to me, but, thankfully, the bugs do not like it!
Maui Excellent can help make Summer more fun!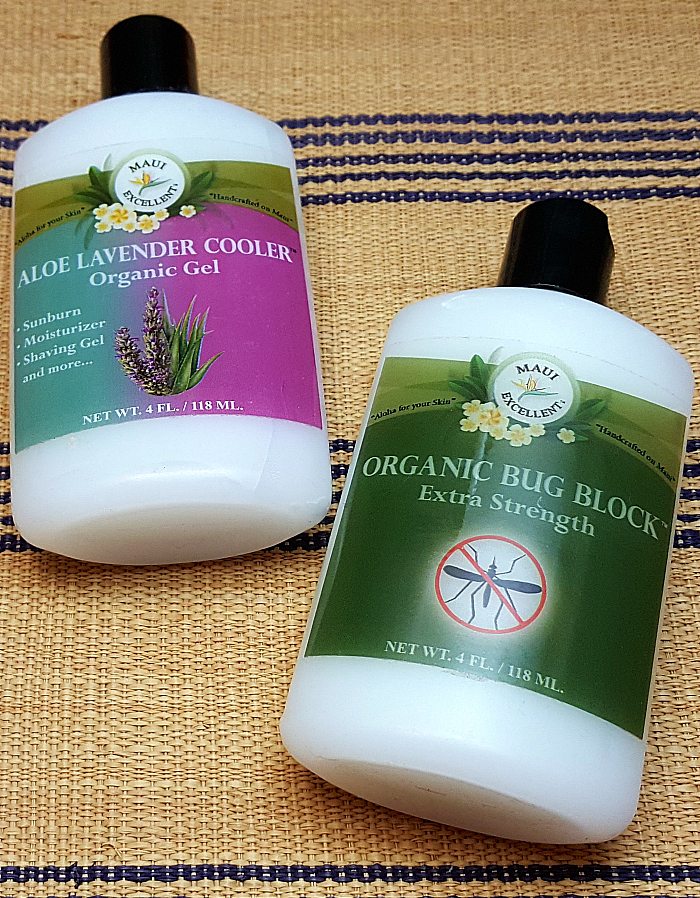 SOCIAL MEDIA – You can connect with Maui Excellent on Facebook.
Enter daily through the Rafflecopter giveaway form below: