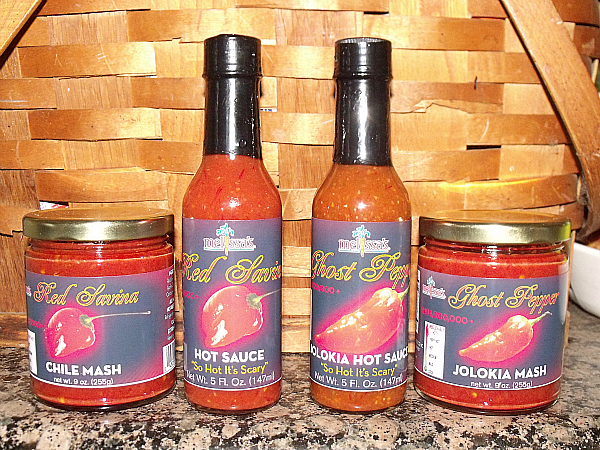 Who likes hot stuff?!?! Ghost Pepper aka Jolokia? Red Savina aka Savina Habanero?
Yes, indeed those chile peppers are HOT HOT HOT!
Melissa's Produce has just introduced a line of hot sauces and mashes that accurately boast that they are "So Hot It's Scary."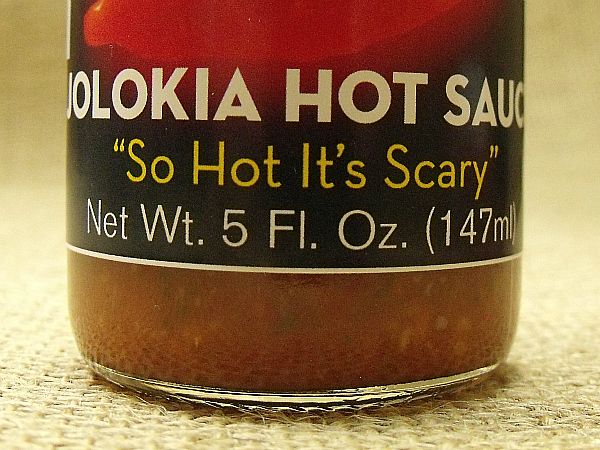 Those who know me understand that I am a wimp when it comes to hot stuff. My mother thought she was being bold and daring when she "spiced up" her tacos with ketchup. She thinks I'm out of line when I use mild salsa on mine, since it's "way too spicy." Somehow, I ended up with two sons who love their food spicy and add hot sauce to just about everything. These new Melissa's products are just perfect for them.
First, the label is accurate. This is serious heat that many of you will love, but I'd recommend testing out a dab first because you just may need a little bit to satisfy your craving for hot stuff.
There are 4 products in the line:
Red Savina Hot Sauce
Ghost Jolokia Hot Sauce
Red Savina Hot Mash
Ghost Jolokia Mash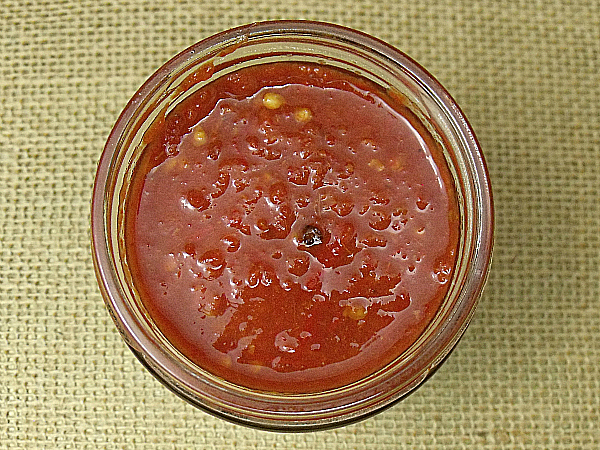 The Ghost Jolokia products are 1 million + SHU and the Red Savinas are "only" 577,000. For those of you who aren't familiar with the Scoville measurements, these are hot and way up at the top of the chart. As a comparison, since I'm wimpy, I typically choose Anaheim chiles (1,000) or Serrano chiles (10,000) and then my kids can spice up their own food with sauces.
The hot sauce and hot mash are perfect for people who want to add heat to their own food. They can also be used when you're cooking. I enjoy the flavor of chile even if I don't want the full force of the heat and have found that these are an easy way to add a dab for a little kick. It's also safer for me than cutting up dried or fresh chiles and then accidentally getting it in my eye. Yes, I've done that.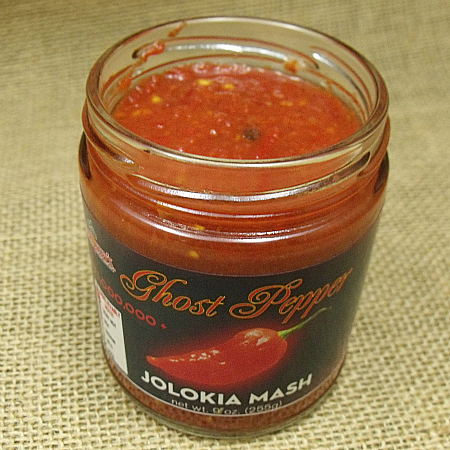 These hot, hot, hot chile pepper products from Melissa's are great for everyday use and would make a great Father's Day gift for a dad who likes things hot!
CONNECT – You can like Melissa's on Facebook and follow them on Twitter.
Enter daily through the Rafflecopter form below: