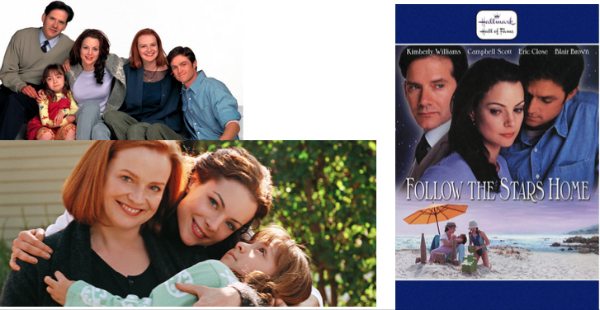 Do you love a good movie that tugs on the heart strings? I just know that whenever I watch a heart warming movie, I need to have a box of tissues nearby. Touching movies never fail to bring out the tears no matter how many times I watch them. I especially enjoy it when the movies are about the special bonds that moms and families share.
Feeln is a subscription video on demand service that features programming that will inspire and entertain people of all ages. You can choose from award winning films, Hollywood blockbusters, Hallmark Hall of Fame Movies and Feeln Original Short Films.
I watch Feeln online. You can also stream it to your TV (Roku, Xbox, AppleTV) or watch on your tablet or smartphone.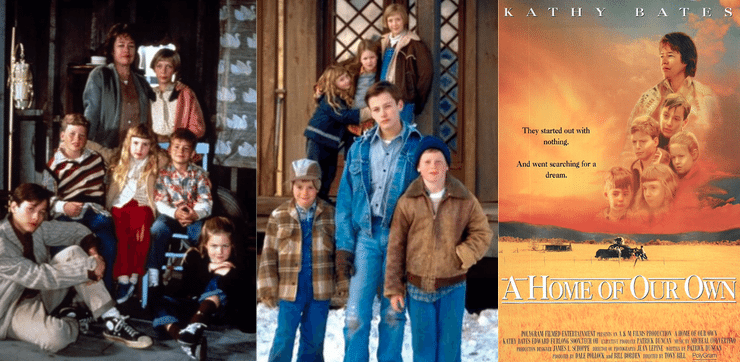 No one loves you like your mother. But in the movies, moms often get the short end of the stick. Bambi's mother was hunted down, Luke Skywalker's mother died in childbirth, and the less said about Norman Bates' mother, the better. Take a look at our picks for the best movie moms.
FRANCES LACEY (played by Kathy Bates) – "A Home of Our Own"
Frances is a widowed mother raising six kids alone in Los Angeles. After she loses her factory job and her eldest son gets in trouble with the police, she realizes she needs to ditch city life and find a better place for her brood. She stumbles onto an abandoned house and makes a deal with the owner that she and her kids will work for him in exchange for the keys to the place. Frances is stubbornly set in her ways, but she shows how nothing perseveres like a mother's love.
Watch "A Home of Our Own" Only on Feeln
LEIGH ANNE TUOHY (played by Sandra Bullock) – "The Blind Side"
Michael Oher was bouncing from one foster home to another when Leigh Anne Tuohy took notice of how the oversized athlete was friendly to her young son. So Leigh Anne insists that "Big Mike" come stay with her family in their house. Leigh Anne helps him improve his performance in the classroom and on the football field. In real life, Michael Oher went on to become a Super Bowl champion, and Sandra Bullock won an Oscar for her role in the film.
VIANNE ROCHER (played by Juliette Binoche) – "Chocolat"
Sometimes being a good mother means not conforming to what everyone else says a mom should do. That's the case for Vianne, a free-spirited chocolatier who moves with her daughter to a pious little French village and sets up shop right as the townsfolks are observing the season of Lent. Vianne's delectable treats help her new neighbors reconnect with their families and learn to stand up for themselves. And Vianne shows her daughter both the importance of keeping true to yourself and that it's never too late to find love (with Johnny Depp, no less).
Watch "Chocolat" on Feeln for as low as $1.99
MRS. GUMP (played by Sally Field) – "Forrest Gump"
Sally Field has portrayed several uncompromising mothers, like in her Oscar-winning turns in "Norma Rae" and "Places From the Heart." But her most memorable might be the understanding and determined mother of Forrest Gump. When he was a child, she did everything she could to get her son the home, medical care, and education he needed. And when he grows up to become an unlikely success, she gives him the strength to go on without her, along with the advice that guides him on his path: "Life is like a box of chocolates… you never know what you're gonna get."
MRS. JUMBO – "Dumbo"
Mrs. Jumbo is a circus elephant who has waited so long for a stork to drop a little bundle at her feet, that when her son does finally arrive it doesn't bother her at all that he's a little gifted in the ear department. Not only is she immediately accepting of her child's differences, she's also fiercely of him. When bratty kids bully him, she steps in, getting branded as a "mad elephant," and is locked away as a result. But she's still able to rock him to sleep in her trunk and sing him one of the best lullabies ever, "Baby Mine." It turns out a mother's love is all it really takes for a child to fly on their own.
TESS COLEMAN (played by Jamie Lee Curtis and Lindsay Lohan) – "Freaky Friday"
Every daughter is sure that her mother simply cannot understand her, which is why the idea of two generations switching places has been so enduring. In the 2003 movie version, Tess and her daughter Anna are always squabbling over Tess's upcoming remarriage, Anna's rock band, and countless other little annoyances. But when a magic fortune cookie swaps their minds, they each get a real taste of how the other one lives. Tess (inside Anna's body) experiences firsthand how tough high school can be, and why her daughter sometimes needs to be allowed to rock out.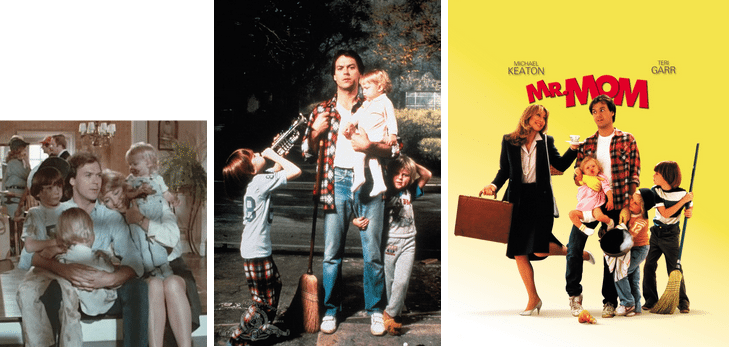 JACK BUTLER (played by Michael Keaton) – "Mr. Mom"
Okay, technically "Mr. Mom" isn't really a mother, but what better way to pay tribute to just how hard it is to be a mom than to let a dad try it out for a change. When Jack Butler gets laid off, he decides to stay home with the kids while his wife goes back into the workforce. The situation is not quite as unique nowadays as it was when the movie was made in 1983, but the message still rings true: mothers are the hardest working people on the planet, and one day a year isn't enough to truly express how much they mean to us.
Watch "Mr. Mom" on Feeln for just $1.99/month