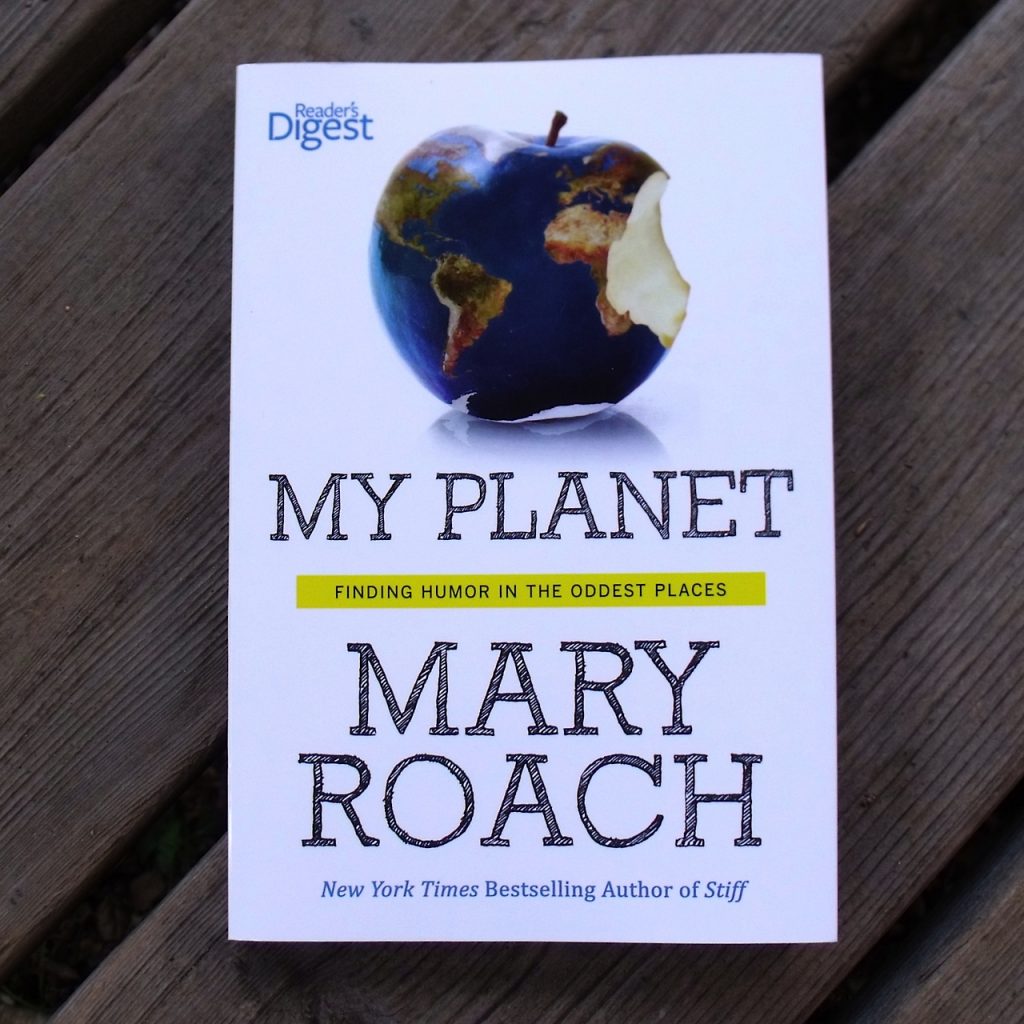 My Planet:
Finding Humor in the Oddest Places
by Mary Roach
isbn 9781621450719
Pub. date 4/4/13
Description: "Follow New York Times bestselling author Mary Roach — but be careful not to trip — as she weaves through personal anecdotes and everyday musings riddled with her uncanny wit and amazingly analytical eye. These essays, which found a well-deserved home within the pages ofReader's Digest as the column "My Planet," detail the inner workings of hypochondriacs, hoarders, and compulsive cheapskates. (Did we mention neurotic interior designers and professional list-makers?) For Roach, humor is hidden in the most unlikely places, which means that nothing is off limits. Whether she is dwelling on her age or talking about the pros and cons of a bedroom night light — "A married couple can best be defined as a unit of people whose sleep habits are carefully engineered to keep each other awake" — Roach finds a lesson, a slice of sarcasm, or a dash of something special that makes each day comical and absolutely priceless."
This book is exactly what I needed right now. Learning to have a good sense of humor about the little things we face each day can make a huge difference in our attitudes and well-being.
The author takes a fun look at herself and the world around her. She doesn't do it in a negative way that comes across as whining, complaining or insulting like many current authors do. She pokes fun in a lighthearted way.
We can choose how react to situations. When we keep a positive attitude and remember to laugh, life is a lot more enjoyable.
My Planet can be read straight through or you can just open it up and read the various essays haphazardly. Either way, this is an enjoyable read.
Enter daily through the Rafflecopter form below: