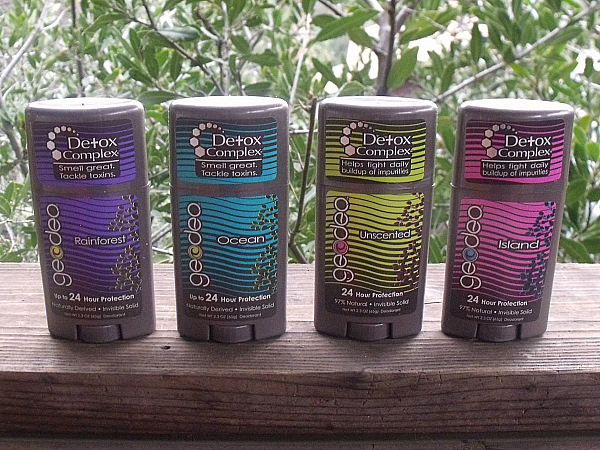 A natural deodorant that protects for up to 24 hours?
Yes, it's true!
Many of us have made the shift from anti-perspirant to deodorant. Some people change after a cancer diagnosis when their doctor tells them to. Others are concerned that the aluminum in anti-perspirant could lead to serious health issues. Some have sensitivities to other non-natural ingredients and don't like the rashes they get after using perfumed anti-perspirant. I don't want to smell bad and I also don't want to harm my health, so I am happy to have a natural product that works so well!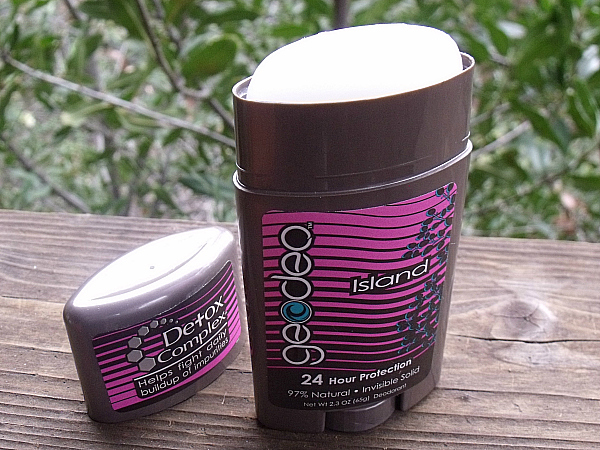 GEODEO® Natural Deodorant Plus Detox Complex is different! Instead of clogging up your pores, it cleanses your pores and allows toxins to leave your body. It contains:
Volcanic Minerals and Icelandic Algae to fight impurities
Enzymes to neutralize odors
Bamboo and Aloe to nourish skin
Vitamin E
The solid deodorant stick goes on clear and doesn't leave a residue. It feels 'creamy' – more like a moisture stick than a traditional deodorant. It feels good and it works!
There are four different types available:
Rainforest

Ocean
Unscented
Island
They can be used by men and women. Island is a little bit feminine and great for me. Ocean is more masculine for my guys. The others are equally good for all of us.
I'm thoroughly impressed with the way GEODEO works and am pleased that a natural deodorant is so powerful!
CONNECT – You can like Naturally Fresh on Facebook and follow them on Twitter.
Enter daily through the Rafflecopter form below: