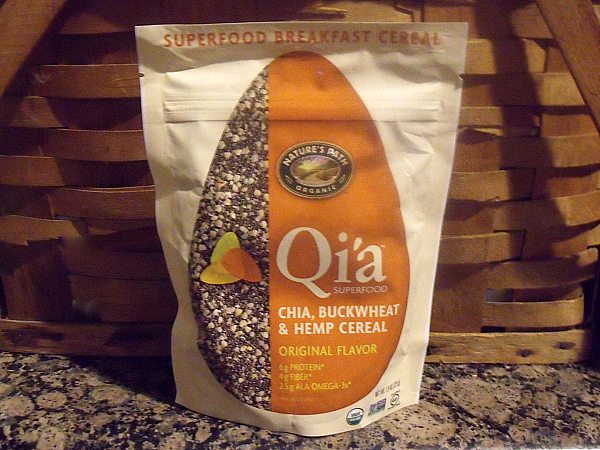 Qi'a is a wonderful way to start my day!
The superfood breakfast cereal from Nature's Path is unique and tasty. The only ingredients are chia, buckwheat and hemp.
To prepare Nature's Path Qi'a Chia Buckwheat and Hemp Cereal, I mix 2 tablespoons of the cereal with 4 tablespoons of milk or vegan milk substitute and then let it sit for a few minutes. The cereal expands and is ready to enjoy. It has a nice, nutty taste and can be eaten plain or with fresh fruit.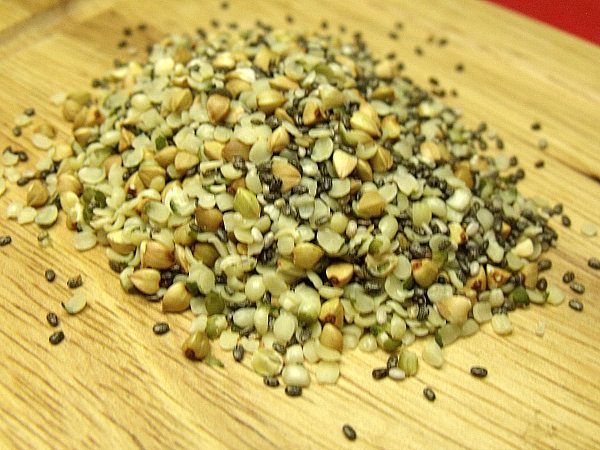 Here are some of the reasons that I like Nature's Path Qi'a :
It tastes great!
USDA Certified Organic
Non-GMO Project Verified
No added sugar
Certified Gluten-free
6 g Protein
4 g Fiber
Omega 3's
Vegan
The superfood cereal is a good way to energize my day!