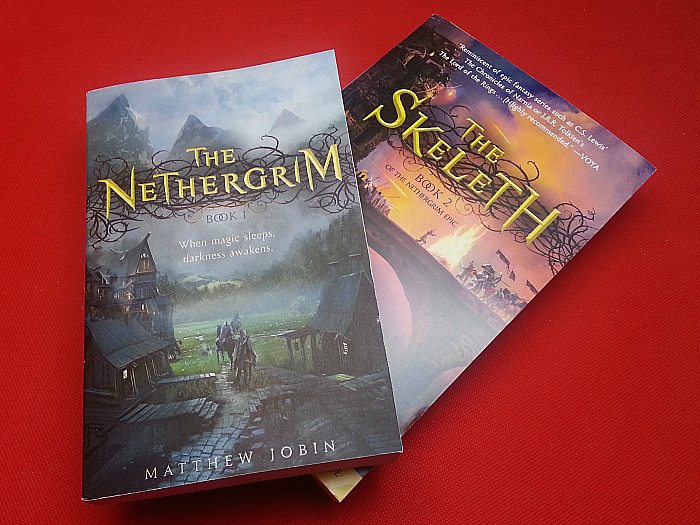 Have you and your kids discovered The Nethergrim books?
This is a fantasy trilogy by Matthew Jobin. Book 1 (The Nethergrim) came out last year. Book 2 (The Skeleth) will be published this May. Book 3 will be available later. The series is written to appeal to the same type of person who likes Lord of The Rings and The Chronicles of Narnia. It's recommended for ages 10 and up and can be enjoyed by tweens, teens and adults.
Matthew Jobin has been working out the details of the story and the fantasy world for a long, long time. He first came up with this imaginative fantasy world as a child. Over the years, he has continued to develop the story. Now the fantasy is coming to life in the pages of these books.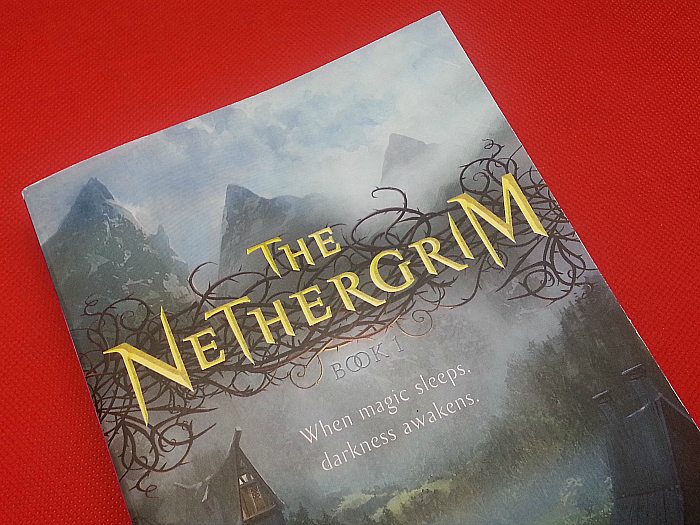 The Nethergrim
By Matthew Jobin
isbn 978-0142422687
Pub. date 2/5/15
Description: "Everyone in Moorvale believes the legend: The brave knight Tristan and the famed wizard Vithric, in an epic battle decades ago, had defeated the evil Nethergrim and his minions. To this day, songs are sung and festivals held in the heroes' honor. Yet now something dark has crept over the village. First animals disappear, their only remains a pile of bones licked clean. Then something worse: children disappear. The whispers begin quietly yet soon turn into a shout: The Nethergrim has returned!"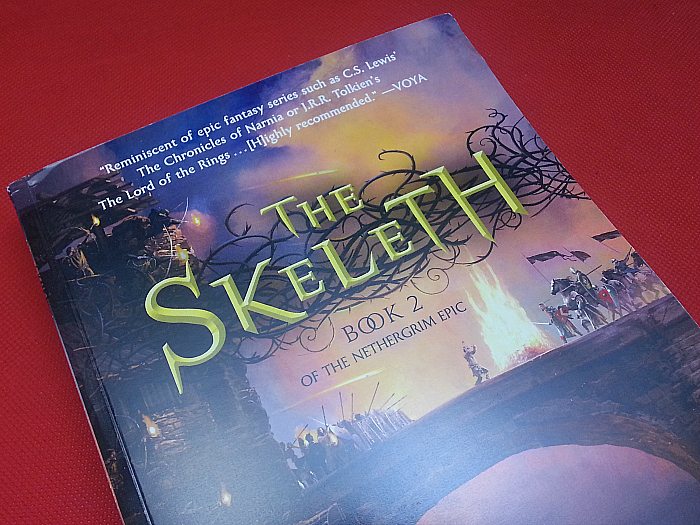 The Skeleth
By Matthew Jobin
isbn 978-0399159992
Pub. date 5/10/16
Description: "For the lords of the north, land is power. The Nethergrim, now awoken and free to wreak its evil upon the world, offers the promise of victory to those ruthless enough to accept its foul bargain. One ambitious lord, eager for the chance to conquer and rule, succumbs to temptation and helps to free the Skeleth — eerie, otherworldly beings said to be unstoppable in battle. The Skeleth merge with the bodies of their victims, ruling their minds and turning them into remorseless killers. Worse yet, to kill the man inside the Skeleth only frees it to seize a new host, starting a cycle of violence that has no end."
Enter daily through the Rafflecopter giveaway form below: