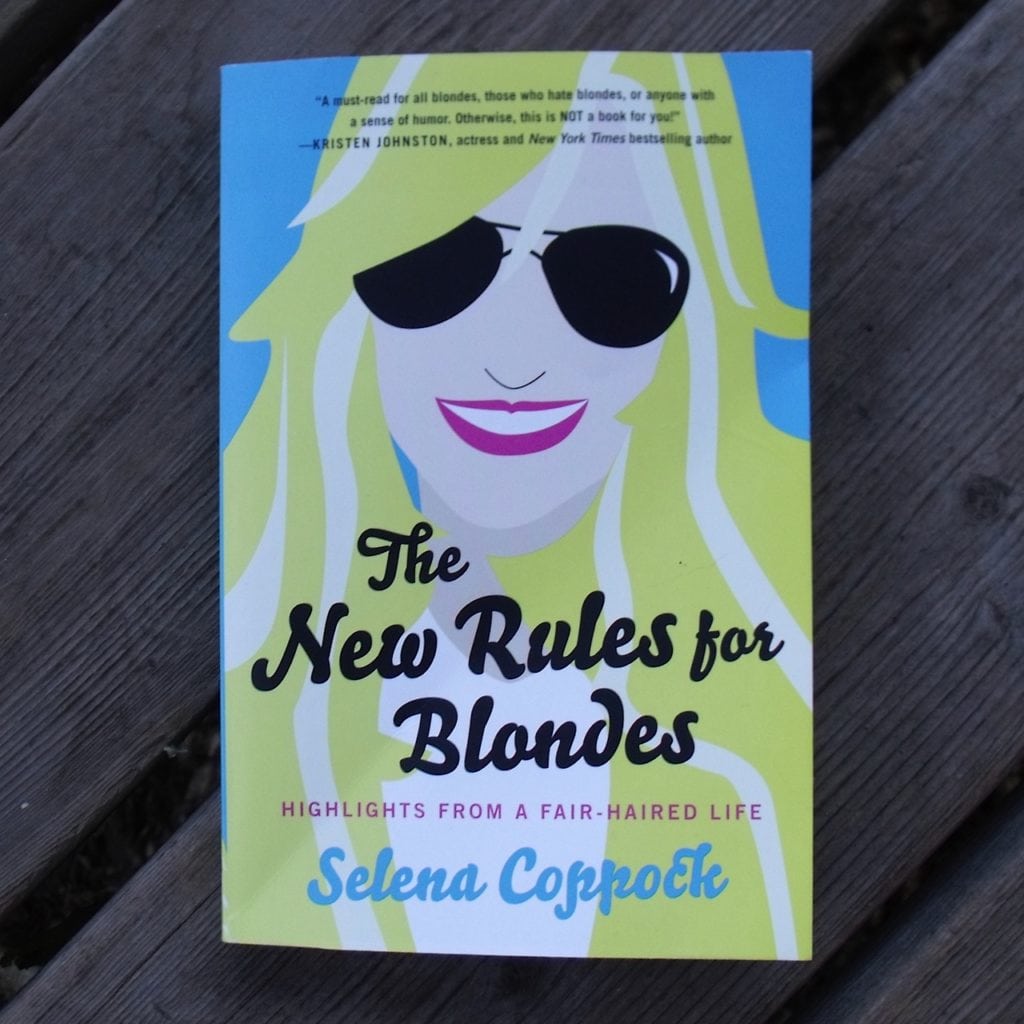 The New Rules for Blondes

Highlights from a Fair-Haired Life
By Selena Coppock
isbn 9780062131812
Pub. date 4/23/13
Description: "Writer, comedienne, and full-time Blonde, Selena Coppock offers up adventures, misadventures, and golden-hued nuggets of wisdom in a laugh-out-loud anthem for those of us who really do have more fun. . . . In the way only a Boston-bred New Yorker who once won "Best Hair" in her high school graduating class could, Coppock doles out tongue-in-cheek advice about avoiding hair disasters, the consequences of dating a man who cares a little too much about his own hair product, and so much more in an outrageous essay collection that will have even the staunchest of raven-haired beauties considering a trip to the nearest salon."
Selena Coppock is hilarious!
There is actually some practical advice in the book, but it is delivered in a way that is laugh out loud entertaining. Some of the rules are about actual hair care, but most of them tackle the stereotypical blonde characteristics that may or may not be true.
The book consists of 18 rules that are divided into 4 categories:
Blonde Pride

Blonde Maintenance
Blonde Behavior
Blonde Friendship
The New Rules for Blondes is entertaining for anyone of any hair color who wants to laugh. Blondes might want to follow some or all of the rules or they may just want to laugh.
Whatever your hair color, laughter is always good!
CONNECT – You can follow HarperBooks on Twitter.
Enter daily through the Rafflecopter form below: