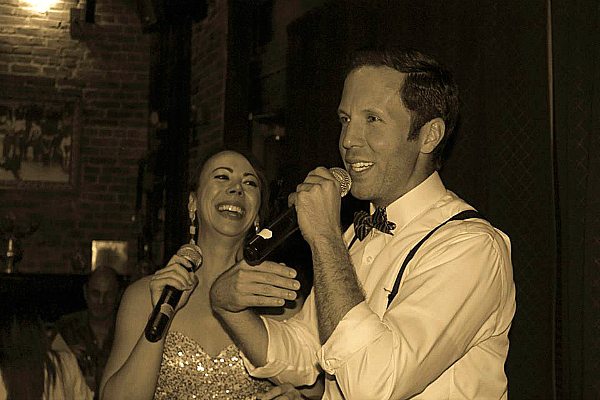 A murder mystery dinner in a speakeasy?
Yes, please!
I've been to a regular dinner theater before and had a great time. A mystery dinner has been on my bucket list for quite some time, so I jumped at a chance to participate in one at the Next Door Lounge in Hollywood.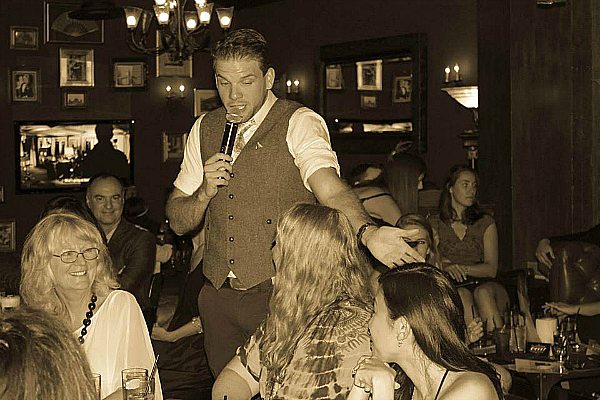 The Next Door Lounge has the look and feel of a prohibition era speakeasy. The outside is unassuming with a doorman available to allow invited guests to enter the den. The lighting is dim and the period decor fits the theme of the venue. There are tables in the center of the room along with groupings of couches and high back chairs along the side. The impressive bar area has whiskey and cocktails with clever prohibition era names.
The murder mystery is performed by The Dainty Dames. The story is a twist on the Black Dahlia Hollywoodland murder. The costumed actors play their parts from the moment you enter the lounge for cocktail hour. We were able to chat with them and learn about the characters involved in the mystery we were going to try to solve.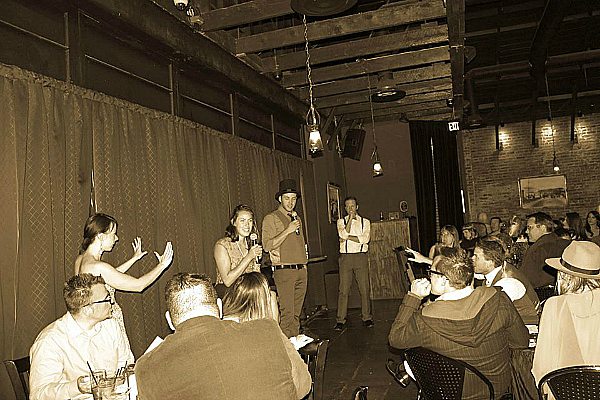 The show is active and audience participation with the actors and the people sitting near you is a must. Dinner courses were served as we were learning the story and following clues to figure out whodunit. The food was good and filling. I had pasta (vegetarian) and my sister had beef kebabs.
We had a lot of fun and my table was declared the winner of the evening for figuring out who did it and why they did it. This is a fun activity for a duo or a large group.
For those of you looking for something fun to do this week, the Next Door Lounge is hosting a risk-free prohibition style gambling night on July 8th. It's always a good idea to call ahead of time for reservations, since this is a popular night spot.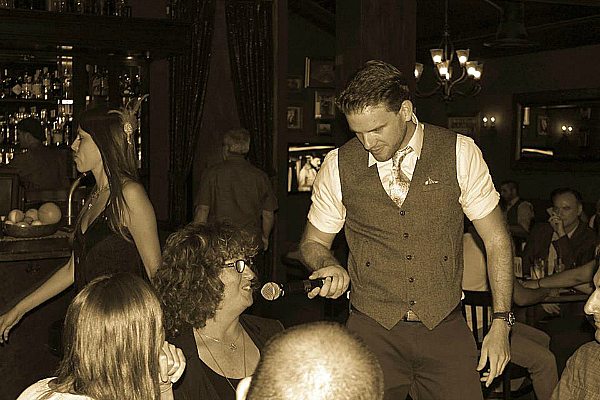 Next Door Lounge
1154 North Highland Avenue
Hollywood, California 90038
(323)465-5505
Next Door Lounge can be found on Twitter and Facebook. The Dainty Dames can be found Facebook.
Photos courtesy of The Dainty Dames.