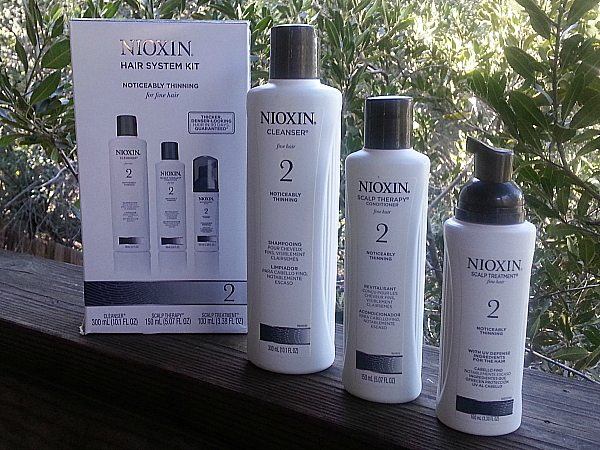 NIOXIN Hair Care System
Does your hair look the same as it did 10 or 20 years ago? Mine is definitely changing as the years go by. Back in the 80's, I had big hair, really big hair and didn't need a perm to get it. Fortunately for me, women are no longer expected to have a big fluffy mane of hair. I would, however, love to have more thickness to my hair.
When I was offered the opportunity to try out Nioxin for 30 days, I jumped at the chance. I've heard great things about the brand and wanted to see how it would work for me. Nioxin has been in business for decades and their products are based on science and research.
Nioxin has 6 different formulas for a variety of hair and scalp issues. They have a handy consultation tool that will help you choose the right one for you. It only took me a moment to take their little quiz and determine that I should order System 2. This is for noticeably thinning, fine, natural hair.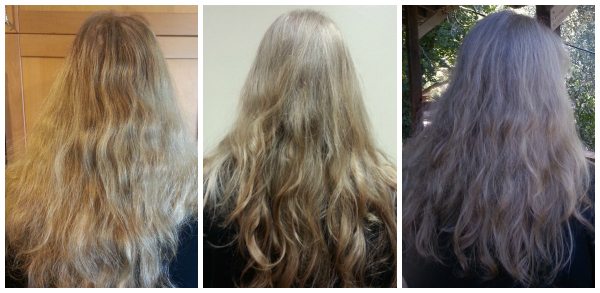 My kit arrived quickly and was very easy to use. It included 3 products: a volumizing cleanser, a lightweight conditioner and a leave in treatment. Instructions were included and it's a very simple routine that was easy to follow.
My hair and scalp looked and felt extra clean from the very first time I used it. I noticed it in the shower and after my hair had dried. Normally, I wash my hair every day or two, but I'm sure I could go longer than that with these products. After 2 days, my hair still looked fresh and wasn't oily. I don't normally pay a whole lot of attention to my scalp, but this past month I have been noticing how healthy it feels.
The photos above are of my hair before, after and during my 30 day trial – NOT necessarily in that order. I purposely tried to make it as accurate as possible and just let my hair dry naturally on it's own. I didn't blow dry, style or use any additional products, but factors like foggy weather vs. dry weather do impact the way my hair looks. So, I know which of those three pictures was taken after the 30 day trial, but don't think they really show a dramatic change.
My scalp definitely feels healthier and I think my hair feels thicker, but can't really prove that scientifically.
Do I plan to continue with Nioxin? Yes.
I'm very pleased with the way my scalp and hair feel and I think it's helping to combat my thinning hair. Even if I was only basing my decision to continue with the products on my scalp health, I would continue with Nioxin. The fact that I think it is also making my hair thicker is an added bonus – a wonderful added bonus.
Thank you, Nioxin!
SOCIAL MEDIA – You can connect with NIOXIN on Facebook.
Enter daily through the Rafflecopter giveaway form below: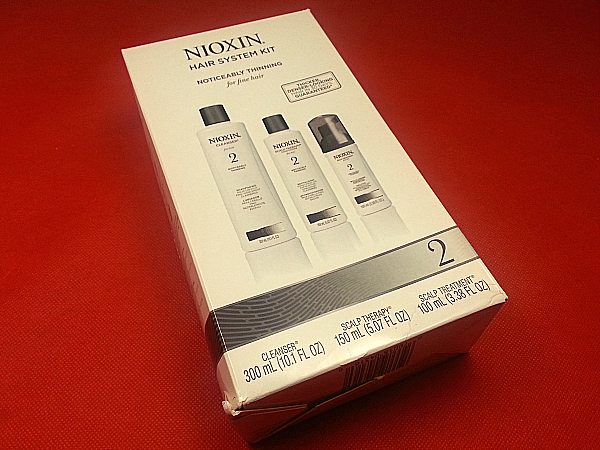 "I participated in the NIOXIN Challenge blog program as a member of One2One Network. I received compensation but all opinions are my own."