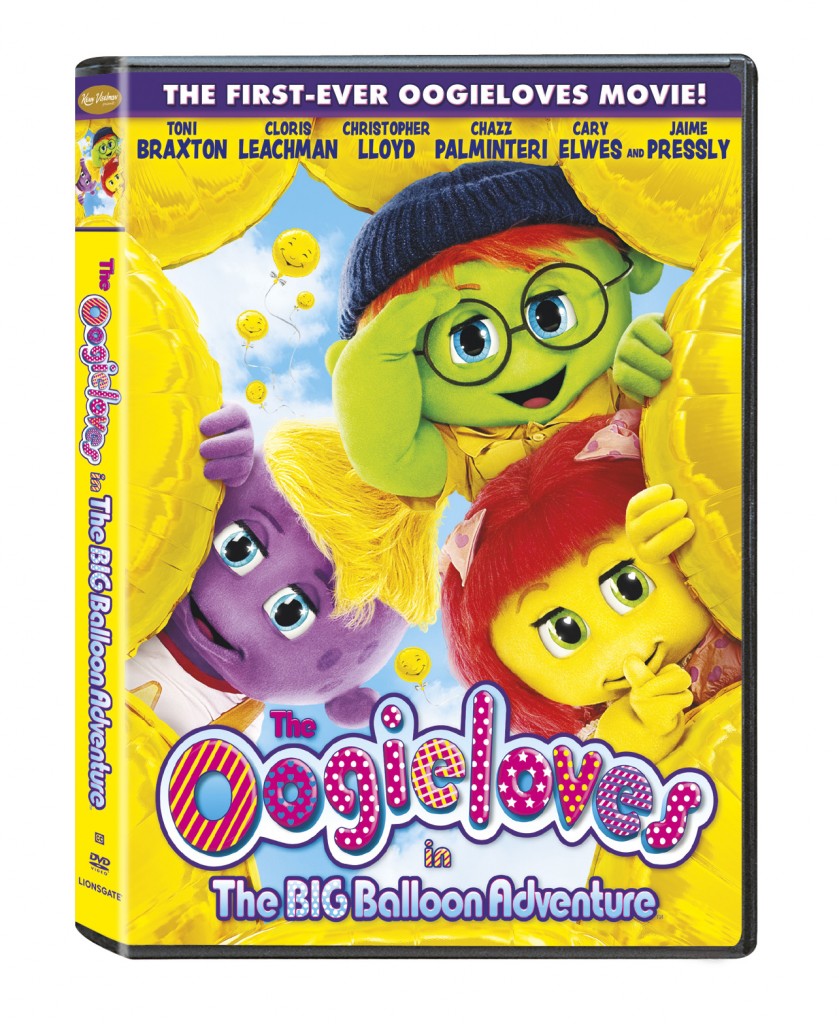 The Oogieloves Moovie
The Big Balloon Adventure DVD
Rated G
Release date 2/5/13 exclusively at Walmart
Synopsis: "It's Schluufy's birthday, and the Oogieloves, along with their friends are organizing a party. (Shh! It's a secret.) Everything is going along just perfectly until J. Edgar trips and loses the last five magical balloons in all of Lovelyloveville – OH NO! The Oogieloves will need plenty of creative thinking, teamwork and enthusiasm to rescue these one-of-a-kind balloons in time for the big celebration. With the help of their best friends and the support of many extraordinary new friends whom they meet along the way, can they recover the magical balloons in time for the party?"
The Big Balloon Adventure is truly made for kids. It's rated G. There are no off color jokes or questionable language. It's kid appropriate every step of the way.
The movie features the adorable, larger than life Oogieloves characters along with some very recognizable stars – Jamie Pressly, Cloris Leachman, Christopher Lloyd, Toni Braxton and more. Everyone gets in on the fun.
They really don't expect kids to sit calmly on the couch with their eyes glued to the TV screen. This is an active movie. Kids will want to dance, sing, jump and cheer along with the movie. When it was in theaters, kids were encouraged to be loud and active. For some adults and kids this was just too much. I find the DVD to be the perfect solution. Listening to your own child happily enjoying a moving at home is much less overwhelming than a crowded theater filled lots of loud kids.
The DVD bonus features include character profiles and a fun interactive game.
The Oogieloves movie is great for kids!
Enter daily through the Rafflecopter form below: