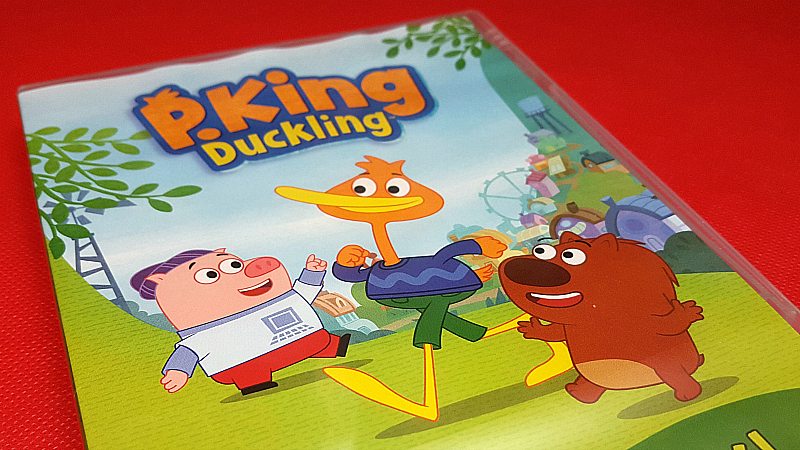 Have your kids been watching P. King Ducking on TV? This funny and inspirational show has been airing on Disney Junior since November of 2016. The show is highly rated among the preschool crowd. Parents also appreciate the positive messages about creative thinking and problem solving that kids pick up while watching the show.
Seize The Day is a collection of 7 episodes from season one of the series. Each episode has two complete stories. There is an activity booklet packaged inside the DVD case.
Get ready to dream big with P. King Ducking!
P. King Duckling
Seize The Day
Shout! Factory
Release date 9/12/17
Synopsis: "P. King is a slightly hapless but intrepid young duck, and his two best friends, Chumpkins (a sarcastic pig) and Wombat (who helps P. King with his schemes even though she knows better)! Together, they work to "seize the day" – which always leads to wild adventures and hilarious consequences! P. King is a duck with a dream. Actually, he's got a lot of dreams and his dreams change every day. One day he might see himself as an astronaut, a magician or a super hero! P. King encourages children to keep dreaming, imagining, and doing. From home-made race cars, to building robots, to re-designing the Eiffel Tower: P. King Duckling is all about arts, crafts, creativity and construction."
Click HERE for free printable Shout! Factory coloring pages crafts and more.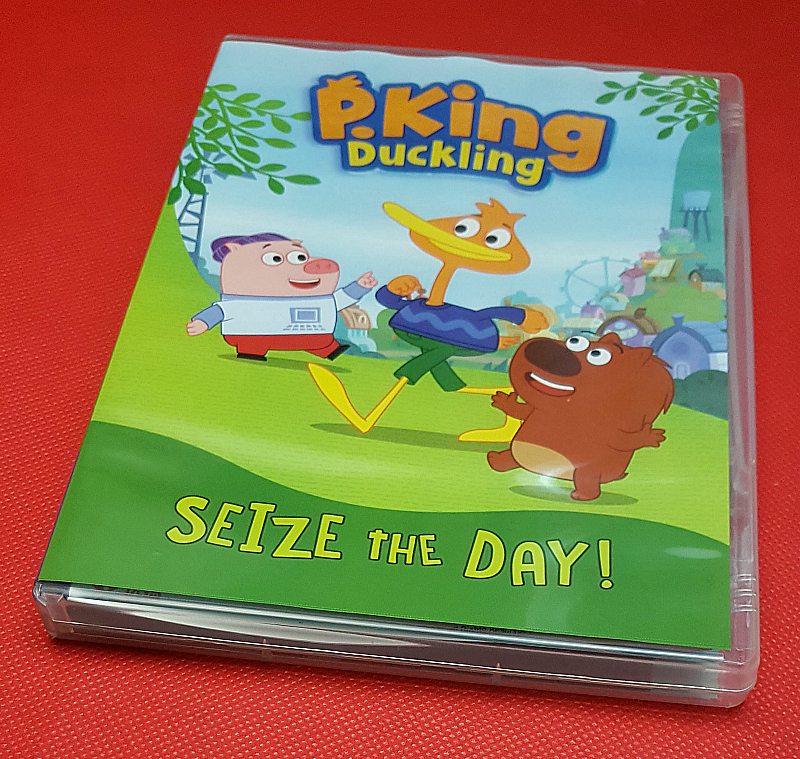 Enter daily through the Rafflecopter giveaway form below:
a Rafflecopter giveaway