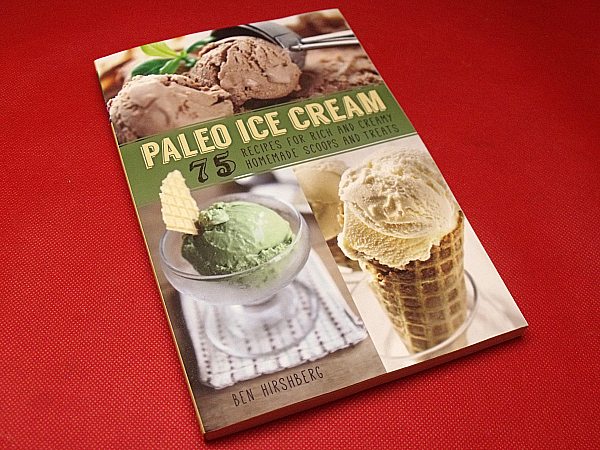 Do you follow a paleo diet or are you trying to eat a healthier diet?
Ice cream is often a food that is often given up as part of a healthy living plan, but, really, who wants to do that?
In Paleo Ice Cream, you'll learn how to make dairy-free ice cream that is rich, creamy and satisfying. There are no refined sugars in the recipes and no chemicals like you'd find in store bought brands. The whole food ingredients will help you create modern treats that qualifies as part of the paleolithic pre-agricultural diet.
The book includes recipes for dairy-free versions of classic ice cream flavors (chocolate, mint chip, vanilla, strawberry…) and for many more adventurous varieties:
Pumpkin Pie Ice Cream

Chocolate Stout Ice Cream
Pistachio Ice Cream
Salted Caramel Ice Cream
and more!
The author also includes recipes for ice cream toppings and some fun ideas for sundaes, floats and ice cream sandwiches.
Paleo Ice Cream

75 Recipes for Rich and Creamy Homemade Scoops and Treats
by Ben Hirshberg
isbn 978-1612433523
Pub. date 8/12/14
Synopsis: "Indulgent frozen treats that strictly follow the paleo diet and taste delicious. The popular Paleolithic, or "paleo," diet has helped millions of people lose weight and improve their health. But it's hard to satisfy a sweet tooth when dairy and most sugars are off the table. Thankfully, the creative recipes in Paleo Ice Cream make it possible to indulge in dreamy, refreshing ice cream while living paleo"
Enter daily through the Rafflecopter form below: