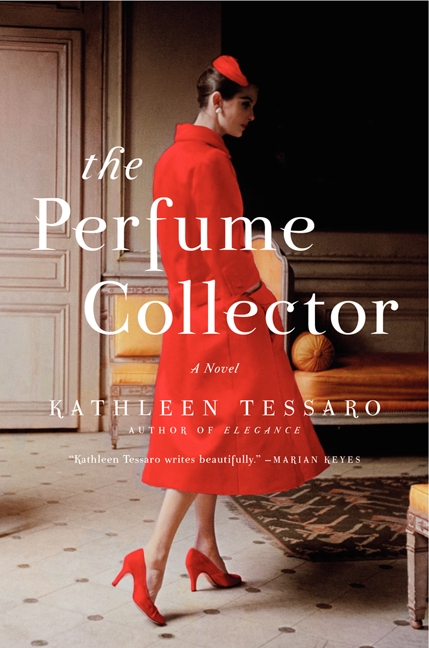 Kathleen Tessaro has a beautiful way with words.
This author was born and raised in Pennsylvania. When she was in college, she went abroad to study in London. Instead of staying for a semester, she stayed for over two decades. While there, she began writing. Her novels have seen much success and have been translated into multiple languages.
Elegance was her debut novel. Later novels include Innocence, The Flirt, The Debutante and her May 2013 release, the Perfume Collector.
The Perfume Collector

A Novel
By Kathleen Tessaro
isbn 9780062257833
Pub. date 5/14/2013
Description: "London, 1955: Grace Monroe is a fortunate young woman. Despite her sheltered upbringing in Oxford, her recent marriage has thrust her into the heart of London's most refined and ambitious social circles. However, playing the role of the sophisticated socialite her husband would like her to be doesn't come easily to her—and perhaps never will. Then one evening a letter arrives from France that will change everything. Grace has received an inheritance. There's only one problem: she has never heard of her benefactor, the mysterious Eva d'Orsey."
The Perfume Collector instantly transported me in time as I got caught up in a world very different than mine. Kathleen Tessaro describes the people and time period in vivid detail that brings the novel to life.
The personal dramas and social issues were very interesting, as was the inside look at the fragrance industry. I found myself identifying the the independent minded Grace in many ways. Our lives are not similar, but I could identify with the woman she is.
The Perfume Collector is beautifully written
CONNECT – You can follow HarperBooks on Twitter.
Enter daily through the Rafflecopter form below: