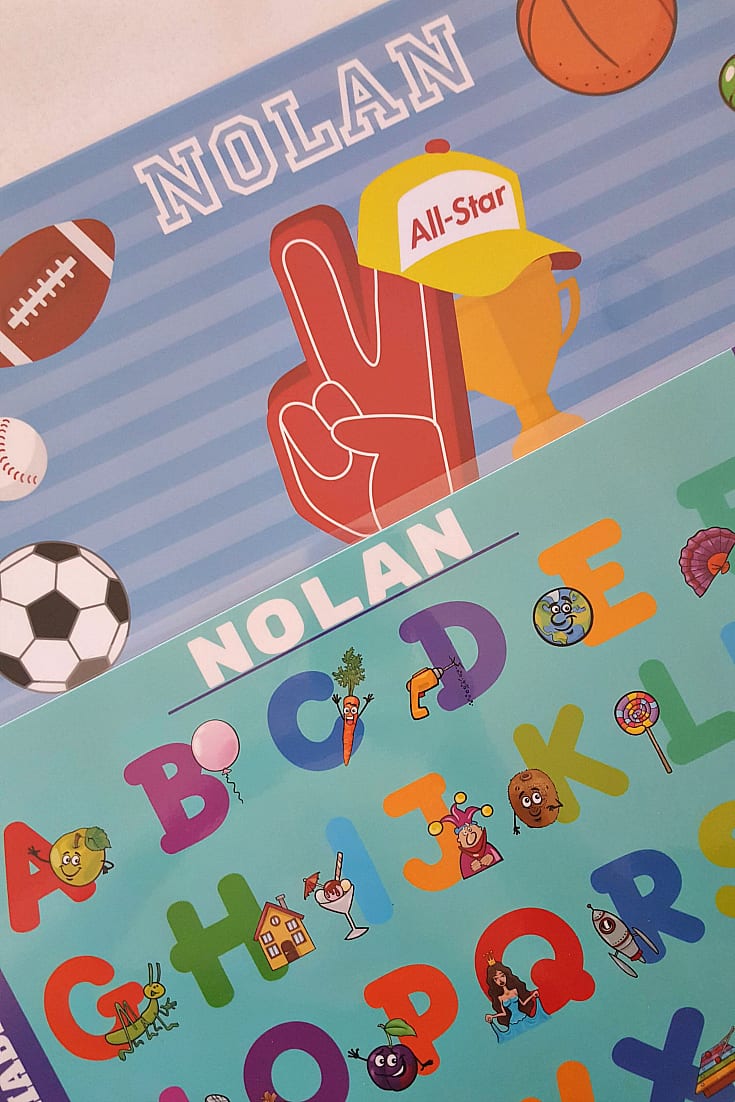 Inexpensive Personalized Gifts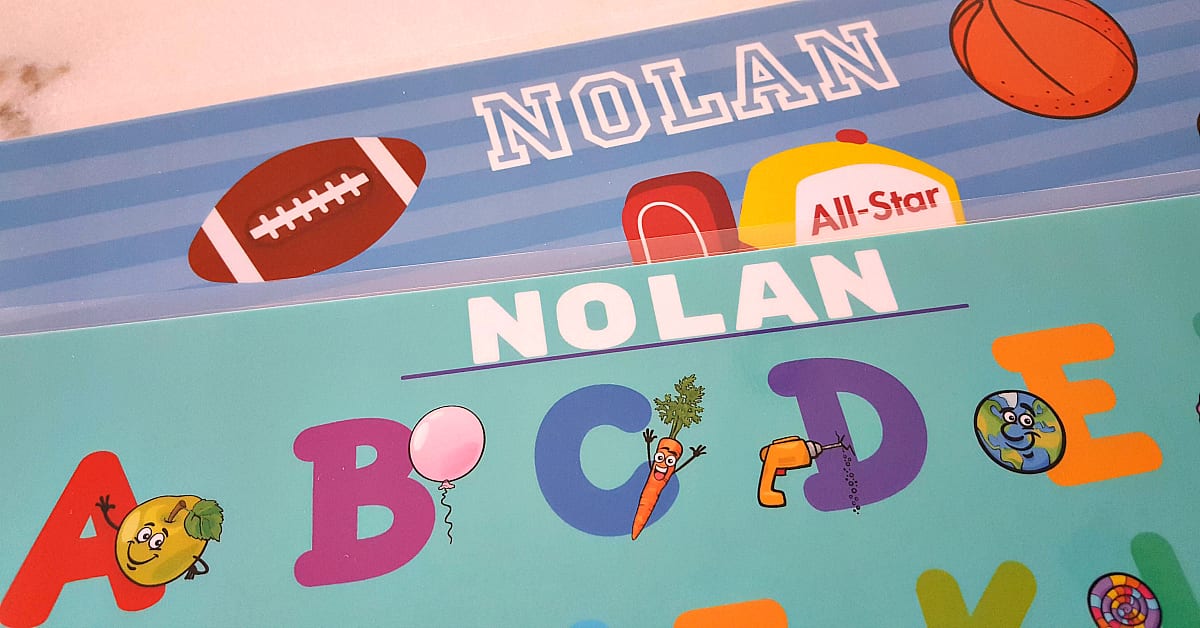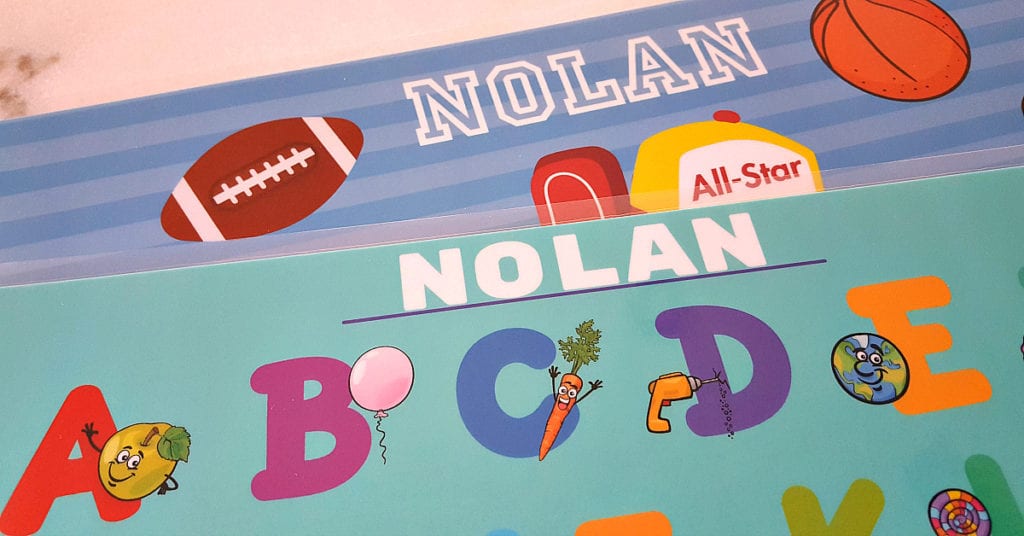 I love buying special gifts for the holidays, and was super excited to get these Just So Posh personalized placemats for my nephew.
But shhh…. don't tell him.
Because I want him to be surprised when he gets them!
Just So Posh Personalized Placemats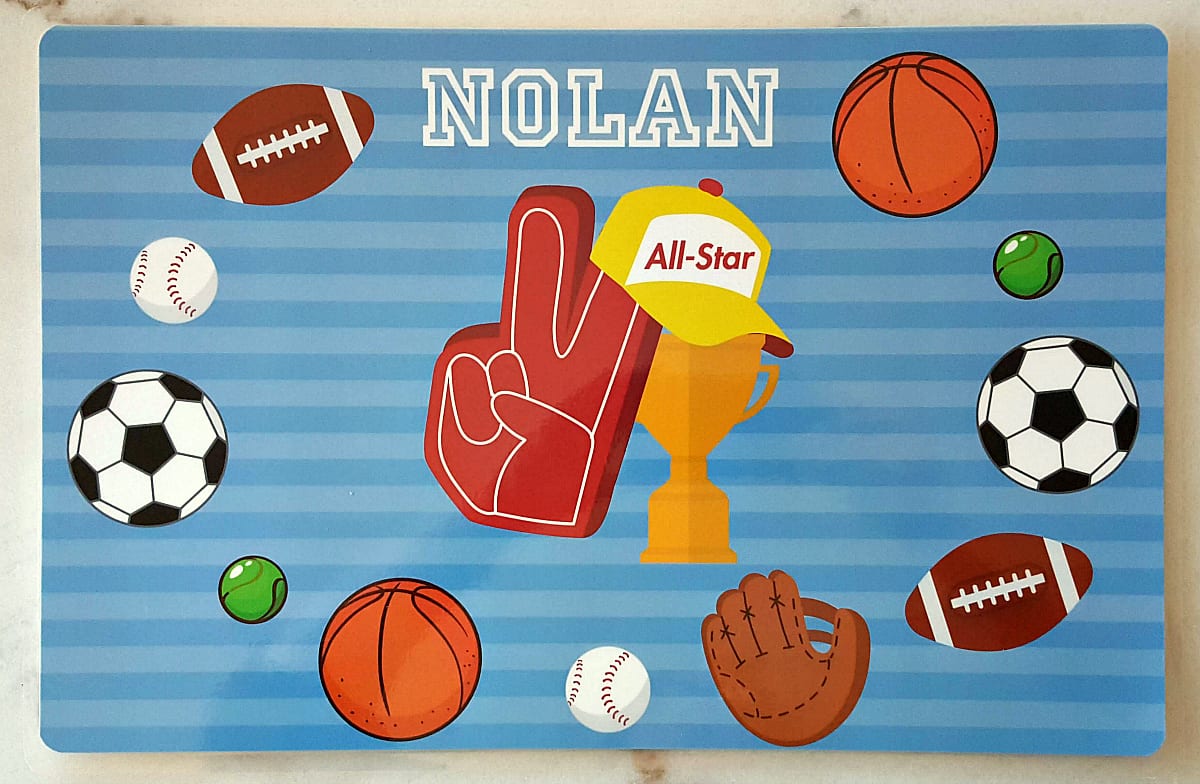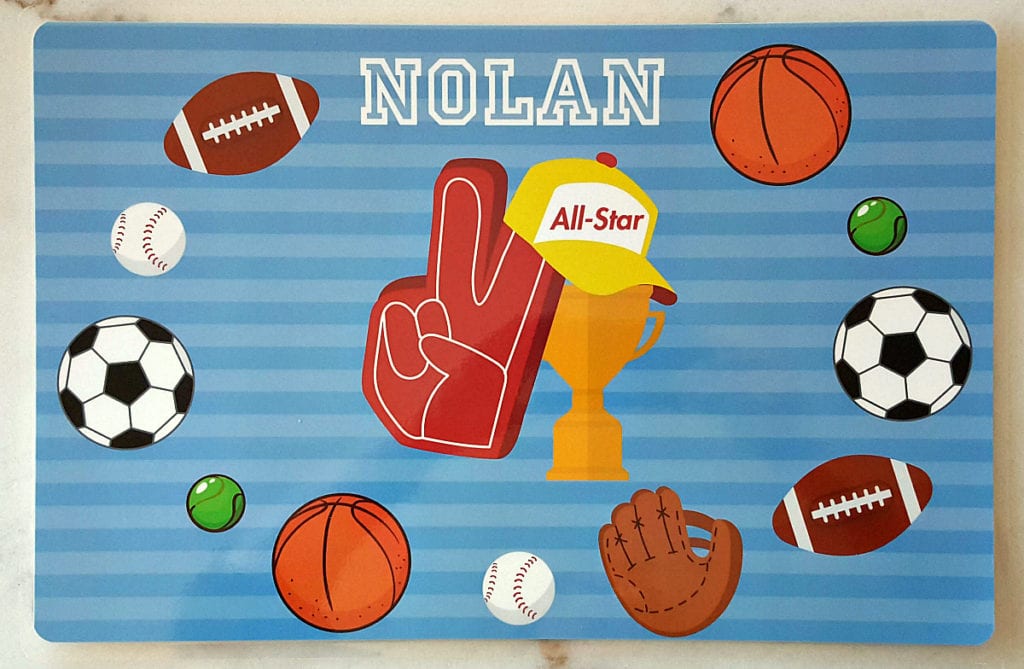 Just So Posh has hundreds of placemat designs to choose from and each one has additional options for customization.
Their online system makes it easy to make your selections, and see what it will look like before you place your order.
My nephew just turned two, so I was looking for something that would be fun and age appropriate.
Letters and sports were perfect for him, but they also have plenty of designs for older kids.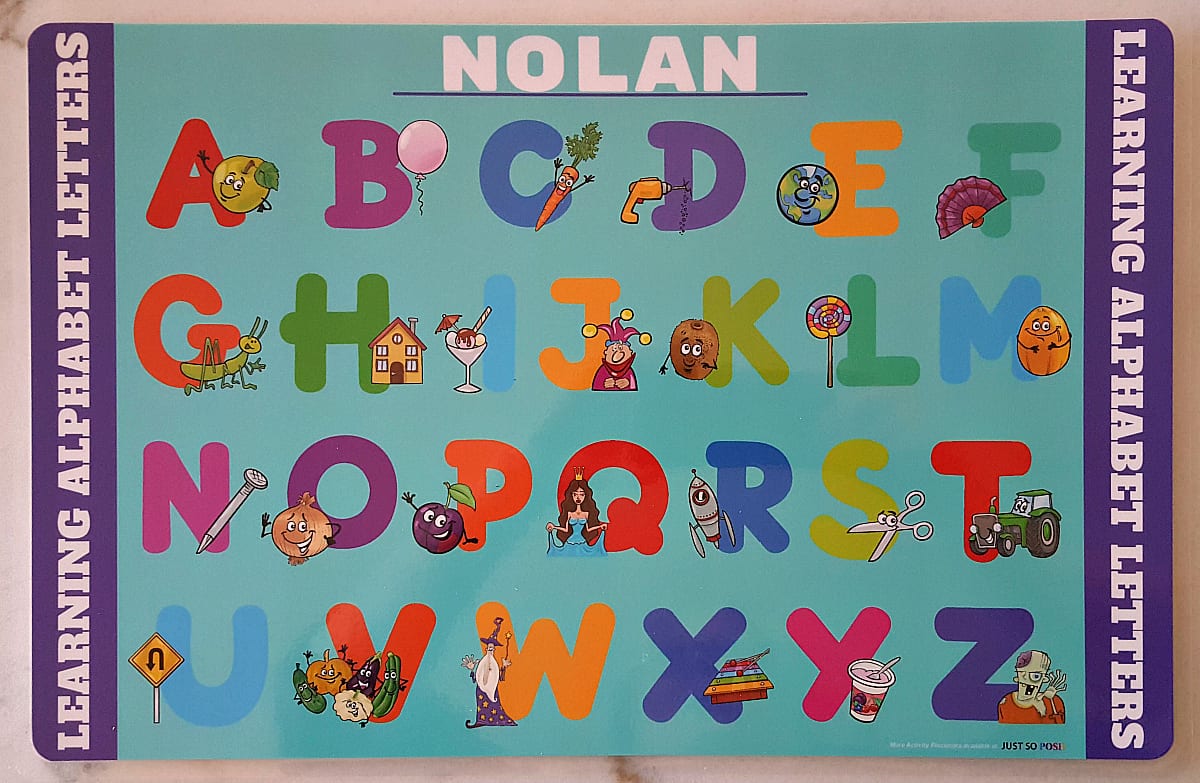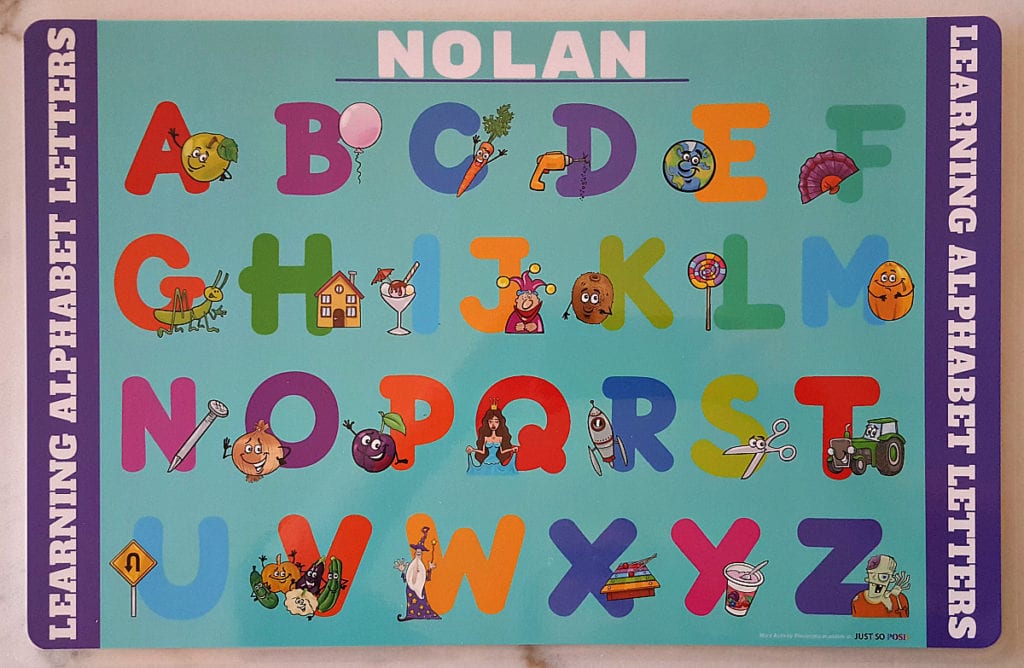 Shipping was quick and the placemats were packaged in a sturdy cardboard mailer, so they arrived in perfect condition.
I plan to keep them in the cardboard and then wrap them up for Christmas.
The personalized placemats are reasonably priced and shipping is free.
This is a great gift that is fun, educational and practical!
Check out the huge selection of personalized placemats at Just So Posh!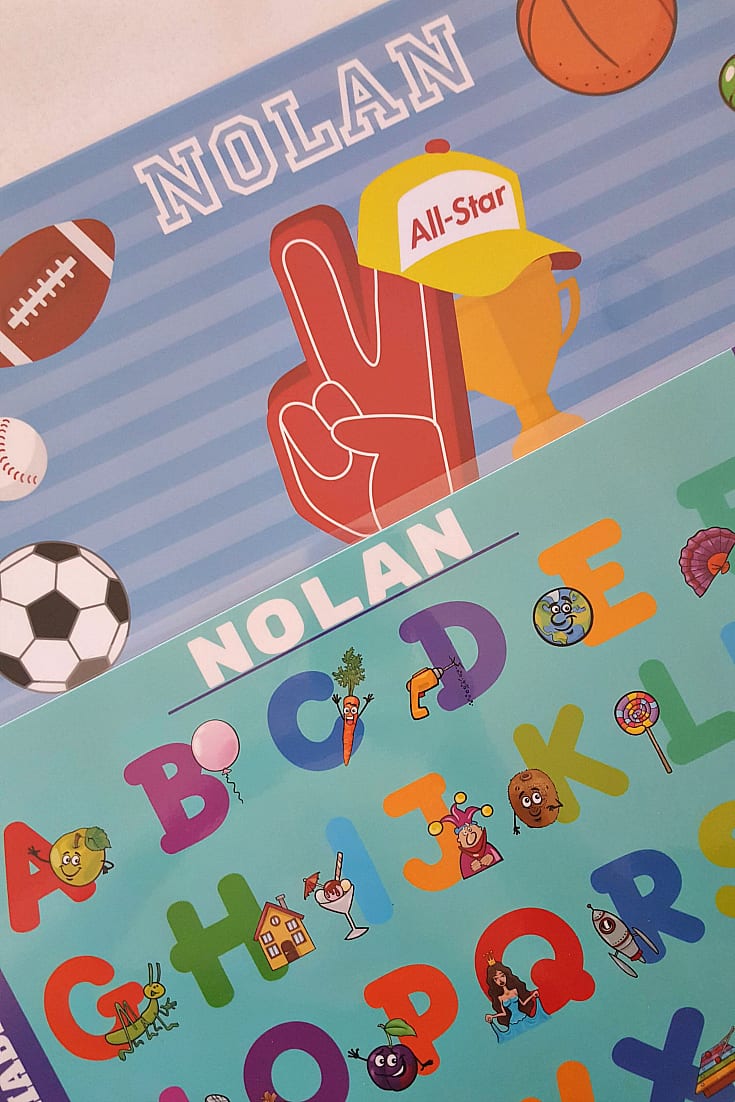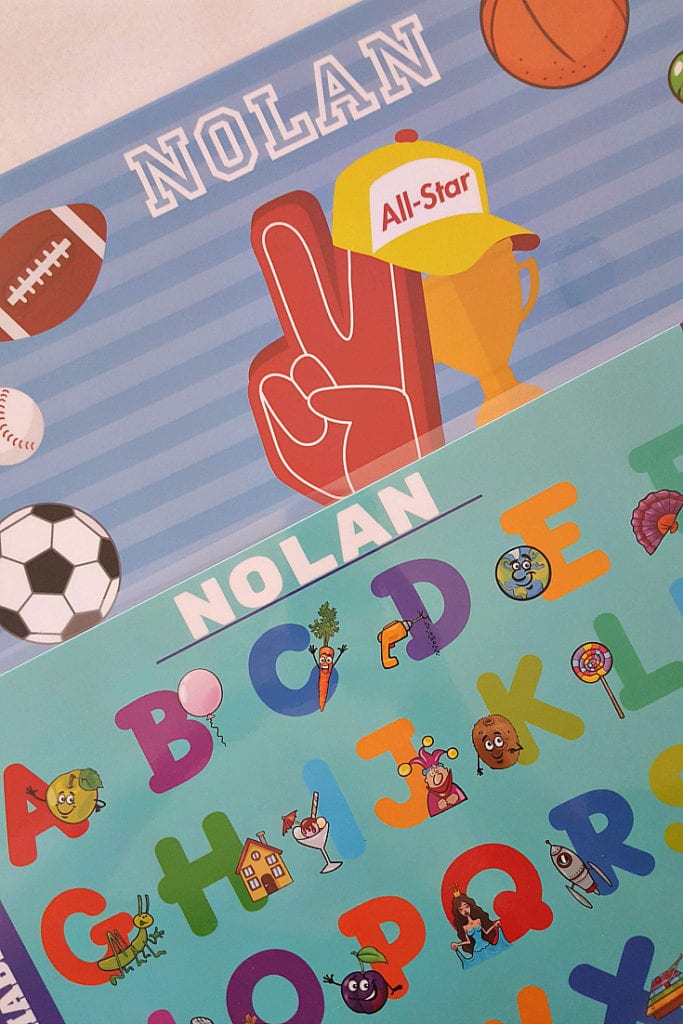 Also, check out these other shopping articles for great ideas and savings on products you want and need.